Germany - Nahe
Nestled in Germany, the Nahe region is small but mighty in its production of a wide variety of wines, including Kabinett, Grosses Gewächs (GG), Spatlese, Auslese, and more. The region's diverse soils and unique microclimates offer ideal growing conditions for various grape varieties, yielding wines with distinct flavours and aromas.

Riesling, one of the most famous grape varieties grown in Nahe, produces some of the world's most sought-after white wines. Nahe Rieslings are celebrated for their floral and fruity aromas, crisp acidity, and minerality, making them a favourite among wine enthusiasts.

Besides Riesling, the Nahe region produces top-quality wines from other grape varieties, such as Silvaner, Pinot Blanc, and Pinot Noir, known for their elegance, finesse, and balance. With its exceptional wines, the Nahe region is a must-visit destination for wine lovers globally.

Nahe is home to some of the most renowned wineries in Germany, including Dönnhoff, which is known for producing some of the finest Rieslings in the world. Michael Schafer's wines are also highly prized by collectors and wine enthusiasts. These wineries and many others in the region are dedicated to producing exceptional wines that showcase the unique terroir of the area.

With its range of grape varieties, winemaking techniques, and microclimates, Nahe has something to offer for any wine enthusiast. Browse through the wine selection and discover the many treasures that this region has to offer.
Germany - Nahe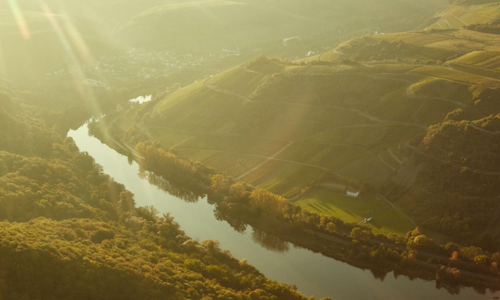 Name
Price Low
Price High
Year (Old)
Year (New)
Product Name
Region
Qty
Score
Price

Nahe
1
99 (JS)

Inc. TAX

€619.98

James Suckling (99)

Such a wide spectrum of super fine yellow-fruit aromas and a floral note that you struggle to take it in all at once. So sensual and silky that descriptors like "full" and "light" become redundant. Then the finish literally takes your breath and leaves you breathless for a long time. From organically grown grapes with Fair'n Green certification. Drink or hold.

More Info

Nahe
3
-

Inc. TAX

€580.54

Nahe
1
-

Inc. TAX

€437.58

Nahe
2
95 (JS)

Inc. TAX

€502.38

James Suckling (95)

Dense, grapefruit and sage aromas, then a wonderful combination of great power and stunning vibrancy on the palate. Very long, smoky-mineral finish with great clarity. From organically grown grapes with Fair'n Green certification. Drink or hold.

More Info

Nahe
3
96 (WA)

Inc. TAX

€489.18

Wine Advocate (96)

Dönnhoff's 2021 Felsenberg GG is pure, bright and flinty on the deep, intense and iodine nose that also reveals phenolic complexity. Full-bodied but refined and elegant on the plate, this is a balanced and light-footed, rich and dense Felsenberg with juicy fruit and crystalline acidity, whereas the tannins step back compared to the Höllenpfad im Mühlenberg. The finish is rich yet refined and saline, with delicate lemon bitters and lush fruit. Although the 2021 is already charming, the wine needs some years on the bottle to show all its complexity and finesse without its youthful charm. This is not an austere wine that needs to soften its edges; it's already dangerously good or even too good to cause patience. But the wine will reward those who can wait. 13% stated alcohol. Natural cork. Tasted at the domaine in July 2022.

More Info

Nahe
2
95-97 (VN)

Inc. TAX

€400.54

Vinous (95-97)

The 2022 Riesling Schlossböckelheimer Felsenberg Felsentürmchen Grosses Gewächs is from a steep site of volcanic origin with porphyry and melaphyr. A touch of yeastiness still plays on the shy, tentative nose. The palate comes in with stony saltiness, a tingling sense of juicy lemon intensifying the salty impression even more. Great concentration aligns with lightness and energetic linearity. The bright acidity has a serene luminosity and ripe yet crystal clear smoothness that seems to stretch away into eternity, lighting the way, gliding along, dynamic, optimistic, promising and full of light. (Bone-dry)

More Info

Nahe
2
-

Inc. TAX

€482.02

Nahe
1
97 (JS)

Inc. TAX

€474.78

James Suckling (97)

For anyone who has never taste one, this wine smells like the red-fleshed vineyard peach. Then, on the incredibly focused palate, you plunge into the mineral depths of a riesling Grand Canyon. You need to like acidity to appreciate this astonishing experience at this youthful stage, but the wine is still extremely young. For the moment you need to chase a laser beam! From organically grown grapes with Fair'n Green certification. Drink or hold.

More Info

Nahe
12
97 (JS)

Inc. TAX

€400.54

James Suckling (97)

What a dramatic wine this is, at once ripe and austere, super-stony and super-herbal with a touch of peppermint. Compact core in spite of the sleek and very focused body. Electric freshness at the vibrant finish although the acidity is anything but dominant. From organically grown grapes with Fair'n Green certification. Drink or hold.

More Info

Nahe
1
93 (WA)

Inc. TAX

€297.18

Wine Advocate (93)

The 2021 Kreuznacher Kahlenberg Riesling trocken is clear, bright and delicate on the nose that shows spicy fruit with red cherry and floral as well as flinty and some underwood or herbal aromas. Intense and fleshy on the palate, this is an elegant, piquant and mouth-filling, juicy Riesling with lemon bitters on the crispy finish. 12.5% stated alcohol. Natural cork. Tasted at the domaine in July 2022.

More Info

Nahe
11
94 (JS)

Inc. TAX

€220.38

James Suckling (94)

For a bone-dry riesling this has a stunning juiciness that is hard to resist. The spot-on balance of fruit, moderate alcohol and lively acidity makes you want to dance for joy! Wide spectrum of stone and citrus fruits. Then comes the very long and elegant finish that pulls you back for more. From organically grown grapes with Fair'n Green certification. Drink or hold.

More Info

Nahe
2
94 (JS)

Inc. TAX

€297.18

James Suckling (94)

Wonderful yellow-fruit aromas, ranging from very ripe lemons to mangoes. Fullish body in this context, but this is a properly dry wine with a distinct, chalky texture that stands out at the bold finish. From organically grown grapes with Fair'n Green certification. Drink or hold.

More Info

Nahe
6
95 (JS)

Inc. TAX

€418.07

James Suckling (95)

Welcome to a deep well of stone fruit – everything from white peach to mirabelle! Excellent concentration, but what makes this really remarkable is the purity of fruit and the great mineral freshness that animates all of this. Almost a whiplash of citrusy acidity at the super-bright finish. From organically grown grapes with Fair'n Green certification. Drink or hold.

More Info

Nahe
1
94 (VN)

Inc. TAX

€444.82

Vinous (94)

(for 375 ml.) Rich golden yellow. Magnificent aromas of yellow plum, honeysuckle and cinnamon complemented by a waft of smoky botrytis. Musky pineapple jam and elevated minerality animate the palate. The very long, dense and juicy finish is marked by a refined spiciness.

More Info

Nahe
2
97 (WA)

Inc. TAX

€530.50

Wine Advocate (97)

The 2019 Riesling Auslese Niederhäuser Hermannshöhle is crystalline and flinty on the precise, ethereal and bright nose that represents the terroir of the Hermannshöhle beautifully and irresistibly. On the palate, this is a highly finessed, filigreed, playful and delicate Auslese with stimulating piquancy and salinity on the weightless and frisky but elegant finish. This is a fascinating Auslese with great detail and precision. Personally, I even prefer this clear and bright version (AP 17 20) to the richer, sweeter and more concentrated one that will be auctioned (AP 19 20) and possibly has the greater aging potential. However, both will live longer than I will anyway. Tasted in May 2020.

More Info

Nahe
1
99 (JS)

Inc. TAX

€326.23

James Suckling (99)

What a nose! This smells like essence of peach with a delicate, floral-honey overtone. Seems to vibrate on the palate, thanks to the staggering minerality and totally vibrant acidity. Extremely complex and energetic finish that goes on and on. Very limited production. From organically grown grapes with Fair'n Green certification. Drink or hold.

More Info

Nahe
1
98 (WA)

Inc. TAX

€679.67

Wine Advocate (98)

Picked a few days before the GG, the 2021 Niederhäuser Hermannshöhle Riesling Auslese is based on highly ripe Riesling berries and opens with a clear, lemony, pure, fresh and finely concentrated bouquet with grapefruit, lime and slate aromas. Basket pressed, this is a lush and generous, pure, saline and piquant Auslese with a long, intense and highly stimulating finish with very fine bitters. The Hermannshöhle was picked with the highest must weight and acidity level and represents the most complex and generous yet also precise Auslese of the vintage. 8% stated alcohol. Natural cork. Tasted at the domaine in July 2022.

More Info

Nahe
4
98 (WA)

Inc. TAX

€485.03

Wine Advocate (98)

Picked a few days before the GG, the 2021 Niederhäuser Hermannshöhle Riesling Auslese is based on highly ripe Riesling berries and opens with a clear, lemony, pure, fresh and finely concentrated bouquet with grapefruit, lime and slate aromas. Basket pressed, this is a lush and generous, pure, saline and piquant Auslese with a long, intense and highly stimulating finish with very fine bitters. The Hermannshöhle was picked with the highest must weight and acidity level and represents the most complex and generous yet also precise Auslese of the vintage. 8% stated alcohol. Natural cork. Tasted at the domaine in July 2022.

More Info

Nahe
3
96 (VN)

Inc. TAX

€425.83

Vinous (96)

The 2022 Riesling Niederhäuser Hermannshöhle Auslese takes a while to open up. Finally, it does with a serene sense of ripe apricot, followed by a lovely citrus spectrum, ranging from lime and lemon, the merest overtone of candied lemon to tangerine with some crushed chamomile thrown in. Again, the palate is defined by Riesling rather than botrytis, bringing a rich but toned sweetness, intense, stealing your heart with its stealthy charm. It's fluid, smooth, serene, bright and laden with citrus and grapefruit spice on the long finish. (Sweet)

More Info

Nahe
1
-

Inc. TAX

€655.46

Nahe
1
95 (VN)

Inc. TAX

€382.42

Vinous (95)

From an old parcel in the Hermannshöhle whose vines are still single post-trained, this auctioned bottling (representing the contents of a 600-liter Halbstück) delivers a highly aromatic and luscious amalgam of white peach, pink grapefruit and Persian melon not unlike that familiar from its A.P. #12 counterpart. Suggestions of nut pastes complemented by candied citrus rind are also present. But this boasts a yet creamier texture, greater delicacy, and a more complex and mouthwatering mineral savor, allied to raw scallop-like sweetness and salinity.

More Info

Nahe
1
99 (JS)

Inc. TAX

€795.22

James Suckling (99)

Most people who drink wine know what a ripe peach tastes like. However, this wine gives you a completely new appreciation of the meaning of the word "peach". Beyond that, it possesses subtlety that is extremely rare anywhere in the world of food and wine. From organically grown grapes. Fair'n Green certification. Absolutely delicious now, but could be held for decades.

More Info

Nahe
2
100 (JS)

Inc. TAX

€435.22

James Suckling (100)

Hit me with a flower! This starts very delicately with an incredibly subtle nose of fresh and dried flowers. Then comes the enormously concentrated yet totally filigree palate, which dazzles the senses with its thousand nuances and almost endless, super-silky finish. Decades of aging potential. From organically grown grapes with Fair'n Green certification. Drink or hold.

More Info

Nahe
1
99 (JS)

Inc. TAX

€470.86

James Suckling (99)

This shimmers like gold, and the succulence of this wine makes it extremely hard not to swallow, then to immediately reach for the bottle. Very dense and complex, with a level of energy that makes you wonder where it comes from and how this could be possible. Super-long finish that's so intense and delicate. From organically grown grapes with Fair'n Green certification. Drink or hold.

More Info

Nahe
1
99 (JS)

Inc. TAX

€344.86

James Suckling (99)

This shimmers like gold, and the succulence of this wine makes it extremely hard not to swallow, then to immediately reach for the bottle. Very dense and complex, with a level of energy that makes you wonder where it comes from and how this could be possible. Super-long finish that's so intense and delicate. From organically grown grapes with Fair'n Green certification. Drink or hold.

More Info

Nahe
2
98 (JS)

Inc. TAX

€348.46

James Suckling (98)

This starts very quietly and gently with a wafting cloud of floral aromas, but then your gaze is pulled into the base of this Gothic cathedral window, pulling you ever further upward until you are staring at the heavens. Supernatural energy and vitality, the wet stone character cascading over your palate at the super-long finish. Doesn't want to stop! From organically grown grapes with Fair'n Green certification. Drink or hold.

More Info

Nahe
1
-

Inc. TAX

€578.86

Nahe
1
-

Inc. TAX

€795.05

Nahe
1
-

Inc. TAX

€277.67

Nahe
4
-

Inc. TAX

€272.86
Product Name
Region
Qty
Score
Price

Nahe
1
99 (JS)

In Bond

€498.00

James Suckling (99)

Such a wide spectrum of super fine yellow-fruit aromas and a floral note that you struggle to take it in all at once. So sensual and silky that descriptors like "full" and "light" become redundant. Then the finish literally takes your breath and leaves you breathless for a long time. From organically grown grapes with Fair'n Green certification. Drink or hold.

More Info

Nahe
3
-

In Bond

€465.00

Nahe
1
-

In Bond

€346.00

Nahe
2
95 (JS)

In Bond

€400.00

James Suckling (95)

Dense, grapefruit and sage aromas, then a wonderful combination of great power and stunning vibrancy on the palate. Very long, smoky-mineral finish with great clarity. From organically grown grapes with Fair'n Green certification. Drink or hold.

More Info

Nahe
3
96 (WA)

In Bond

€389.00

Wine Advocate (96)

Dönnhoff's 2021 Felsenberg GG is pure, bright and flinty on the deep, intense and iodine nose that also reveals phenolic complexity. Full-bodied but refined and elegant on the plate, this is a balanced and light-footed, rich and dense Felsenberg with juicy fruit and crystalline acidity, whereas the tannins step back compared to the Höllenpfad im Mühlenberg. The finish is rich yet refined and saline, with delicate lemon bitters and lush fruit. Although the 2021 is already charming, the wine needs some years on the bottle to show all its complexity and finesse without its youthful charm. This is not an austere wine that needs to soften its edges; it's already dangerously good or even too good to cause patience. But the wine will reward those who can wait. 13% stated alcohol. Natural cork. Tasted at the domaine in July 2022.

More Info

Nahe
2
95-97 (VN)

In Bond

€315.00

Vinous (95-97)

The 2022 Riesling Schlossböckelheimer Felsenberg Felsentürmchen Grosses Gewächs is from a steep site of volcanic origin with porphyry and melaphyr. A touch of yeastiness still plays on the shy, tentative nose. The palate comes in with stony saltiness, a tingling sense of juicy lemon intensifying the salty impression even more. Great concentration aligns with lightness and energetic linearity. The bright acidity has a serene luminosity and ripe yet crystal clear smoothness that seems to stretch away into eternity, lighting the way, gliding along, dynamic, optimistic, promising and full of light. (Bone-dry)

More Info

Nahe
2
-

In Bond

€389.00

Nahe
1
97 (JS)

In Bond

€377.00

James Suckling (97)

For anyone who has never taste one, this wine smells like the red-fleshed vineyard peach. Then, on the incredibly focused palate, you plunge into the mineral depths of a riesling Grand Canyon. You need to like acidity to appreciate this astonishing experience at this youthful stage, but the wine is still extremely young. For the moment you need to chase a laser beam! From organically grown grapes with Fair'n Green certification. Drink or hold.

More Info

Nahe
12
97 (JS)

In Bond

€315.00

James Suckling (97)

What a dramatic wine this is, at once ripe and austere, super-stony and super-herbal with a touch of peppermint. Compact core in spite of the sleek and very focused body. Electric freshness at the vibrant finish although the acidity is anything but dominant. From organically grown grapes with Fair'n Green certification. Drink or hold.

More Info

Nahe
1
93 (WA)

In Bond

€229.00

Wine Advocate (93)

The 2021 Kreuznacher Kahlenberg Riesling trocken is clear, bright and delicate on the nose that shows spicy fruit with red cherry and floral as well as flinty and some underwood or herbal aromas. Intense and fleshy on the palate, this is an elegant, piquant and mouth-filling, juicy Riesling with lemon bitters on the crispy finish. 12.5% stated alcohol. Natural cork. Tasted at the domaine in July 2022.

More Info

Nahe
11
94 (JS)

In Bond

€165.00

James Suckling (94)

For a bone-dry riesling this has a stunning juiciness that is hard to resist. The spot-on balance of fruit, moderate alcohol and lively acidity makes you want to dance for joy! Wide spectrum of stone and citrus fruits. Then comes the very long and elegant finish that pulls you back for more. From organically grown grapes with Fair'n Green certification. Drink or hold.

More Info

Nahe
2
94 (JS)

In Bond

€229.00

James Suckling (94)

Wonderful yellow-fruit aromas, ranging from very ripe lemons to mangoes. Fullish body in this context, but this is a properly dry wine with a distinct, chalky texture that stands out at the bold finish. From organically grown grapes with Fair'n Green certification. Drink or hold.

More Info

Nahe
6
95 (JS)

In Bond

€326.00

James Suckling (95)

Welcome to a deep well of stone fruit – everything from white peach to mirabelle! Excellent concentration, but what makes this really remarkable is the purity of fruit and the great mineral freshness that animates all of this. Almost a whiplash of citrusy acidity at the super-bright finish. From organically grown grapes with Fair'n Green certification. Drink or hold.

More Info

Nahe
1
94 (VN)

In Bond

€358.00

Vinous (94)

(for 375 ml.) Rich golden yellow. Magnificent aromas of yellow plum, honeysuckle and cinnamon complemented by a waft of smoky botrytis. Musky pineapple jam and elevated minerality animate the palate. The very long, dense and juicy finish is marked by a refined spiciness.

More Info

Nahe
2
97 (WA)

In Bond

€433.00

Wine Advocate (97)

The 2019 Riesling Auslese Niederhäuser Hermannshöhle is crystalline and flinty on the precise, ethereal and bright nose that represents the terroir of the Hermannshöhle beautifully and irresistibly. On the palate, this is a highly finessed, filigreed, playful and delicate Auslese with stimulating piquancy and salinity on the weightless and frisky but elegant finish. This is a fascinating Auslese with great detail and precision. Personally, I even prefer this clear and bright version (AP 17 20) to the richer, sweeter and more concentrated one that will be auctioned (AP 19 20) and possibly has the greater aging potential. However, both will live longer than I will anyway. Tasted in May 2020.

More Info

Nahe
1
99 (JS)

In Bond

€267.00

James Suckling (99)

What a nose! This smells like essence of peach with a delicate, floral-honey overtone. Seems to vibrate on the palate, thanks to the staggering minerality and totally vibrant acidity. Extremely complex and energetic finish that goes on and on. Very limited production. From organically grown grapes with Fair'n Green certification. Drink or hold.

More Info

Nahe
1
98 (WA)

In Bond

€544.00

Wine Advocate (98)

Picked a few days before the GG, the 2021 Niederhäuser Hermannshöhle Riesling Auslese is based on highly ripe Riesling berries and opens with a clear, lemony, pure, fresh and finely concentrated bouquet with grapefruit, lime and slate aromas. Basket pressed, this is a lush and generous, pure, saline and piquant Auslese with a long, intense and highly stimulating finish with very fine bitters. The Hermannshöhle was picked with the highest must weight and acidity level and represents the most complex and generous yet also precise Auslese of the vintage. 8% stated alcohol. Natural cork. Tasted at the domaine in July 2022.

More Info

Nahe
4
98 (WA)

In Bond

€393.00

Wine Advocate (98)

Picked a few days before the GG, the 2021 Niederhäuser Hermannshöhle Riesling Auslese is based on highly ripe Riesling berries and opens with a clear, lemony, pure, fresh and finely concentrated bouquet with grapefruit, lime and slate aromas. Basket pressed, this is a lush and generous, pure, saline and piquant Auslese with a long, intense and highly stimulating finish with very fine bitters. The Hermannshöhle was picked with the highest must weight and acidity level and represents the most complex and generous yet also precise Auslese of the vintage. 8% stated alcohol. Natural cork. Tasted at the domaine in July 2022.

More Info

Nahe
3
96 (VN)

In Bond

€350.00

Vinous (96)

The 2022 Riesling Niederhäuser Hermannshöhle Auslese takes a while to open up. Finally, it does with a serene sense of ripe apricot, followed by a lovely citrus spectrum, ranging from lime and lemon, the merest overtone of candied lemon to tangerine with some crushed chamomile thrown in. Again, the palate is defined by Riesling rather than botrytis, bringing a rich but toned sweetness, intense, stealing your heart with its stealthy charm. It's fluid, smooth, serene, bright and laden with citrus and grapefruit spice on the long finish. (Sweet)

More Info

Nahe
1
-

In Bond

€524.00

Nahe
1
95 (VN)

In Bond

€306.00

Vinous (95)

From an old parcel in the Hermannshöhle whose vines are still single post-trained, this auctioned bottling (representing the contents of a 600-liter Halbstück) delivers a highly aromatic and luscious amalgam of white peach, pink grapefruit and Persian melon not unlike that familiar from its A.P. #12 counterpart. Suggestions of nut pastes complemented by candied citrus rind are also present. But this boasts a yet creamier texture, greater delicacy, and a more complex and mouthwatering mineral savor, allied to raw scallop-like sweetness and salinity.

More Info

Nahe
1
99 (JS)

In Bond

€650.00

James Suckling (99)

Most people who drink wine know what a ripe peach tastes like. However, this wine gives you a completely new appreciation of the meaning of the word "peach". Beyond that, it possesses subtlety that is extremely rare anywhere in the world of food and wine. From organically grown grapes. Fair'n Green certification. Absolutely delicious now, but could be held for decades.

More Info

Nahe
2
100 (JS)

In Bond

€350.00

James Suckling (100)

Hit me with a flower! This starts very delicately with an incredibly subtle nose of fresh and dried flowers. Then comes the enormously concentrated yet totally filigree palate, which dazzles the senses with its thousand nuances and almost endless, super-silky finish. Decades of aging potential. From organically grown grapes with Fair'n Green certification. Drink or hold.

More Info

Nahe
1
99 (JS)

In Bond

€382.00

James Suckling (99)

This shimmers like gold, and the succulence of this wine makes it extremely hard not to swallow, then to immediately reach for the bottle. Very dense and complex, with a level of energy that makes you wonder where it comes from and how this could be possible. Super-long finish that's so intense and delicate. From organically grown grapes with Fair'n Green certification. Drink or hold.

More Info

Nahe
1
99 (JS)

In Bond

€277.00

James Suckling (99)

This shimmers like gold, and the succulence of this wine makes it extremely hard not to swallow, then to immediately reach for the bottle. Very dense and complex, with a level of energy that makes you wonder where it comes from and how this could be possible. Super-long finish that's so intense and delicate. From organically grown grapes with Fair'n Green certification. Drink or hold.

More Info

Nahe
2
98 (JS)

In Bond

€280.00

James Suckling (98)

This starts very quietly and gently with a wafting cloud of floral aromas, but then your gaze is pulled into the base of this Gothic cathedral window, pulling you ever further upward until you are staring at the heavens. Supernatural energy and vitality, the wet stone character cascading over your palate at the super-long finish. Doesn't want to stop! From organically grown grapes with Fair'n Green certification. Drink or hold.

More Info

Nahe
1
-

In Bond

€472.00

Nahe
1
-

In Bond

€640.00

Nahe
1
-

In Bond

€209.00

Nahe
4
-

In Bond

€217.00