Cru Wine App
Originally released in 2017, Cru's Wine App was considered as the world's first mobile application with fully integrated wine e-commerce and portfolio management services.
Since then, our wine app has developed into a must-have addition for thousands of our clients. From managing your Cru account, to accessing our full product list, viewing your wine portfolio and wealth of other features on-the-go, the completely FREE Cru Wine App is not to be missed.
Access your Cru account on-the-go
The Cru Wine App is connected and synchronised to your existing online Cru account. By downloading the Cru Wine App you can access and manage all the key parts of your portfolio and Cru account from anywhere.
Your Cru account on the app gives you access to:
View your portfolio summary
Make purchases & view exclusive daily offers in real time
Organise deliveries or transfers
Sell your wine online
View & update your account information
Don't have cru account?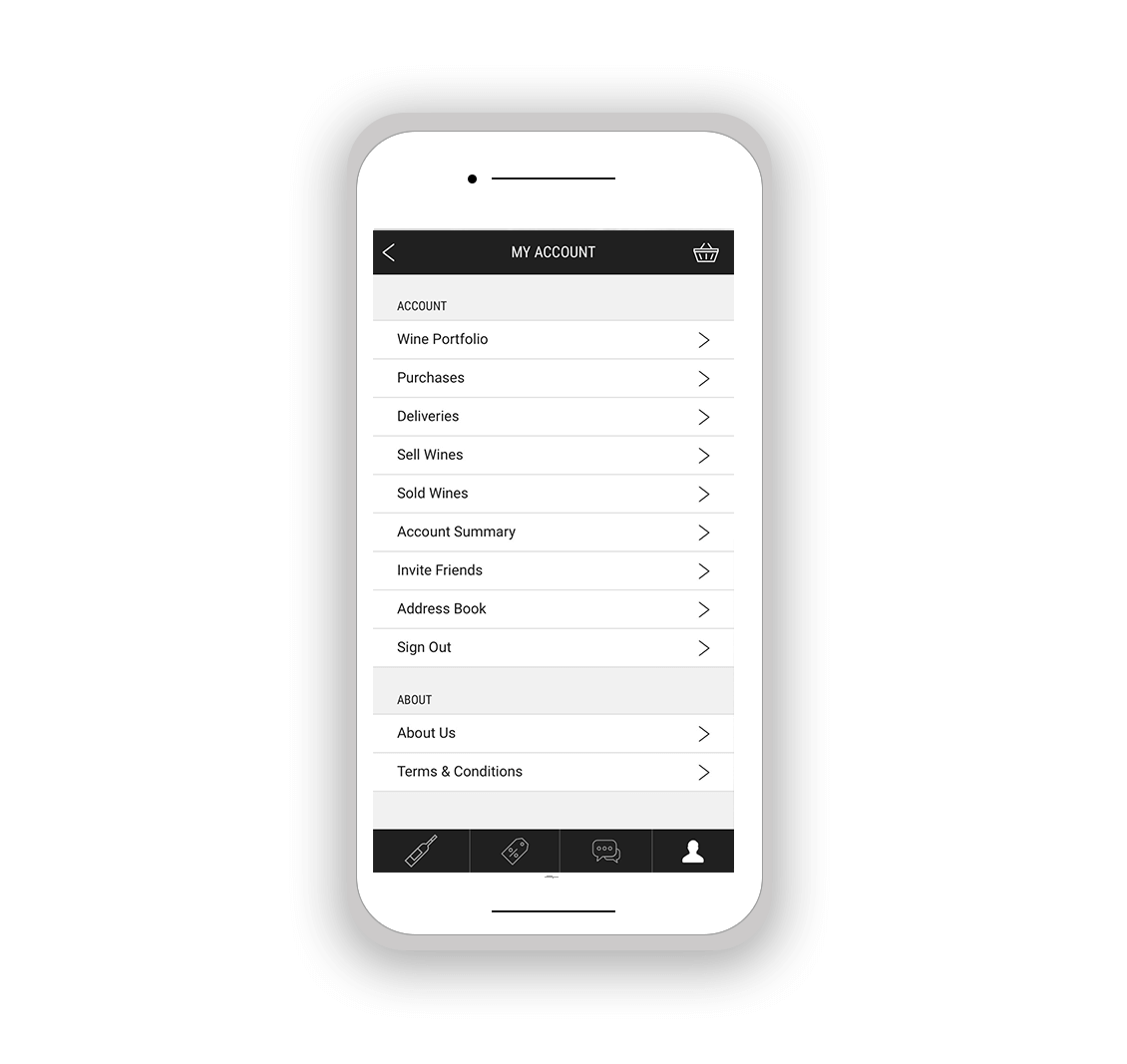 View your wine portfolio
For those valued clients who are choosing to buy, sell and store their wine with Cru, you will be able to easily track the performance of your portfolio through the Cru Wine App. Check in daily to view your day-to-day increase/decrease, as well as, the following features too.
Your wine portfolio on the app:
Individual product breakdowns
Total value of your portfolio
Portfolio cost & net value
Gain/loss value & percentage gain/loss
Outstanding invoices & account credit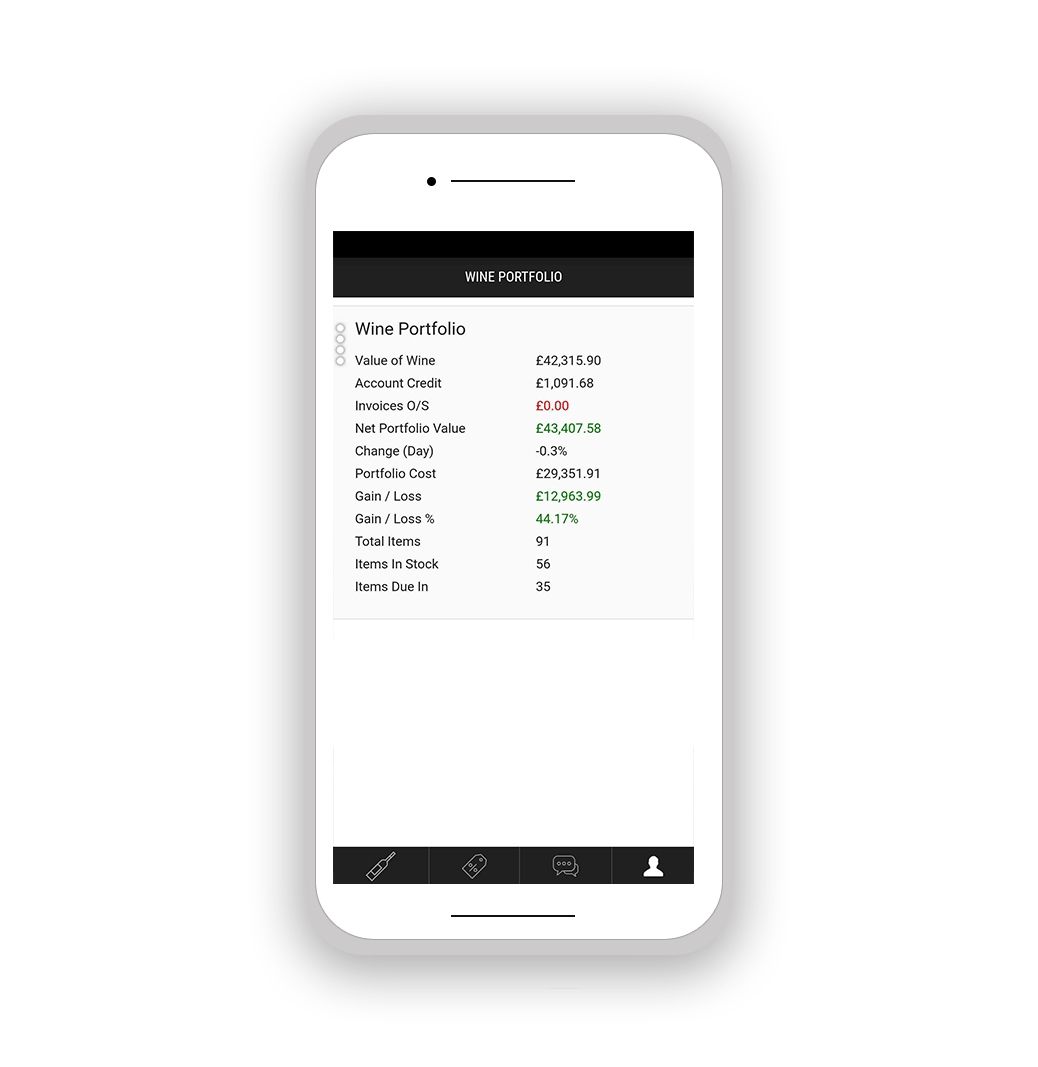 Buy from our entire product list
We know how important it is for our clients to access our wine list anywhere and at any time, so we made it our priority to make it as easy as possible to search, filter and buy fine wines through the Cru Wine App.
Buying wine on the Cru app:
Buy wines from the palm of your hand
Search our entire product list
Filter by country, region, wine colour & availability
Compare critic scores
View stock status & inbound delivery schedule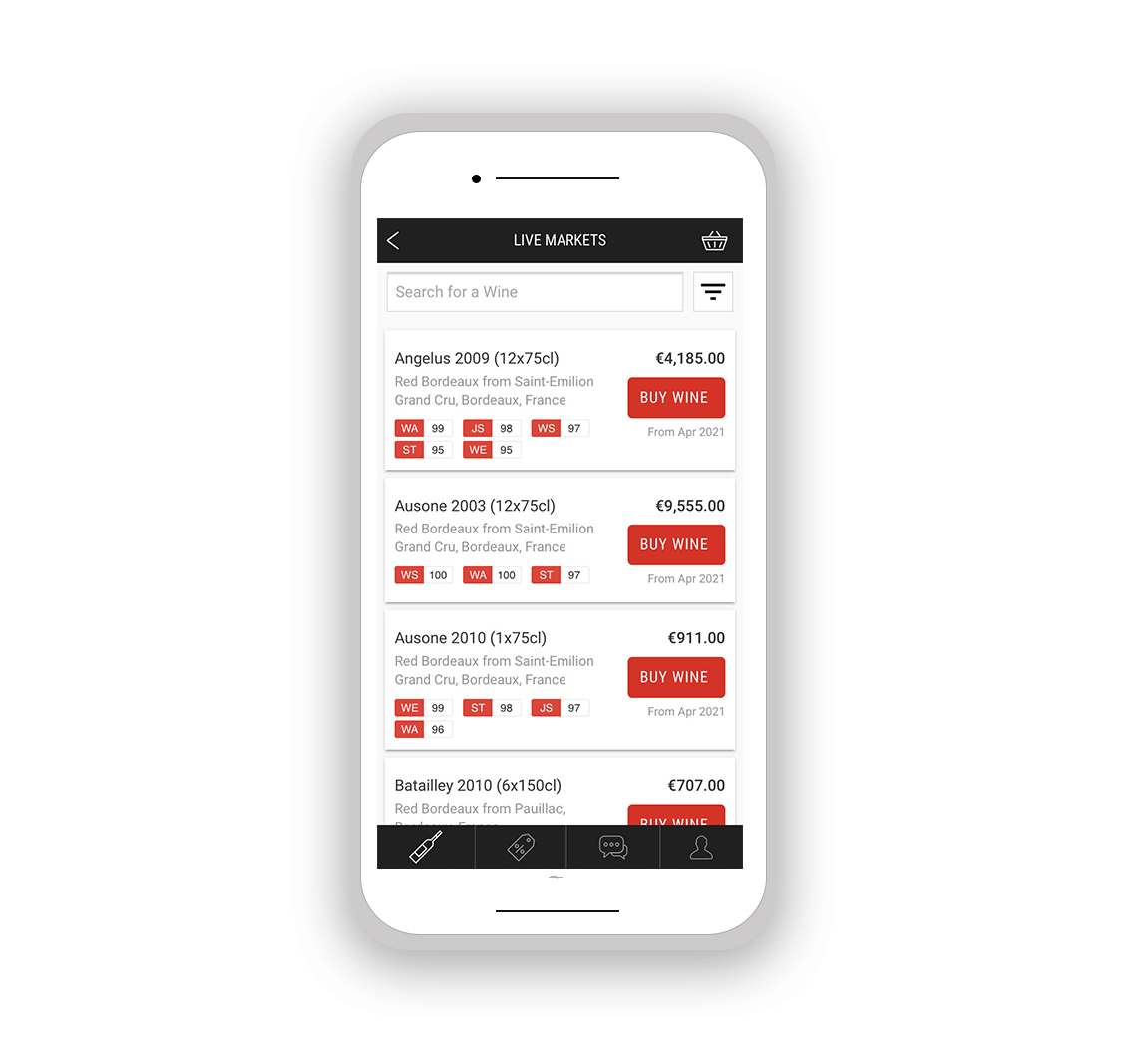 Updated daily offers in real time
Further to being able to buy wine from our entire product list, we are also offering Cru account holders and app users the opportunity to receive daily offers, directly and exclusively on the Cru Wine App.
Real time daily offers on the Cru app:
Buy directly through the app at preferable prices
View remaining allocation availability
View product details & critic notes
Read more about the producer & region
View stock status & inbound delivery schedule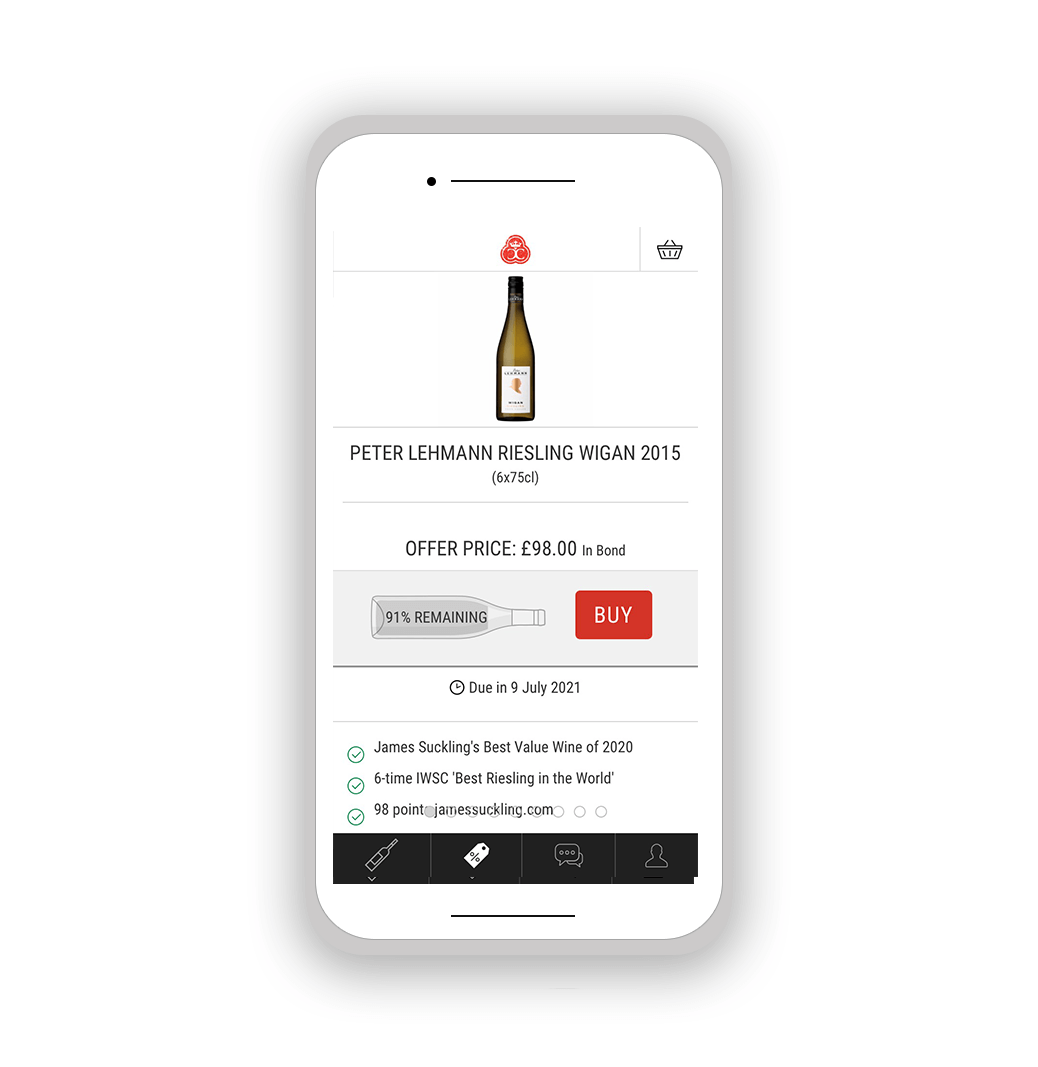 Sell wine from your portfolio
With direct access to your wine portfolio through the Cru app you are able to select which wines you want to put up for sale on our trading platform and view a complete breakdown of the wines you have sold.
Sell your wine on the Cru app:
Select your wines & view last traded price
Edit your sell price & quantity
View all your sold wines & our commission cost
See your profit/loss by value & percentage
Once sold your account is credited immediately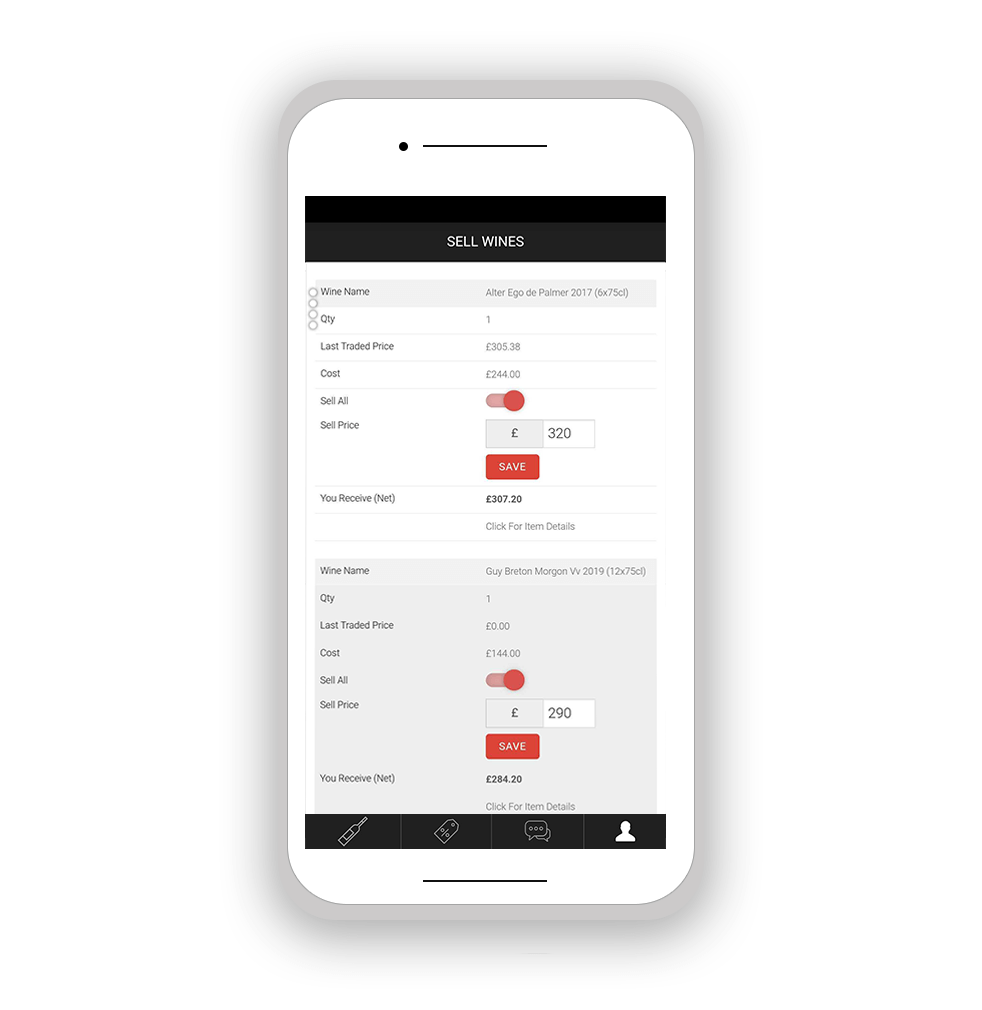 Live chat with us
Have a question about a wine? or anything to do with your Cru account? Well you can speak with a Cru Wine Advisor or Customer Service directly through the Cru Wine App.
Someone will aim to answer your query through our web chat as soon as possible. If you are messaging us during out of office hours, you can still feel free to send us a message and we will respond when the next advisor is available, or we will follow-up directly by email.