What to Buy
Welcome to Cru World Wine, the world's leading platform for fine wine and spirits, where you can find an extensive selection of wines from both old and new world regions. Whether you are a wine connoisseur or just starting to explore the world of wine, we have something for everyone.

For those who are looking for a no-brainer sweet bargain, we have a range of affordable wines that are perfect for everyday drinking and entertaining. These wines offer great value for money without compromising on quality.

If you are looking to invest in fine wines, we have a selection of investment recommendations that are sure to impress. Our team of experts carefully curates these wines based on their potential for future appreciation and their historical track record of increasing in value.

For those who are looking for something unique and different, we offer a range of wines that are hard to find anywhere else. From rare vintages to obscure varietals, we have something for the adventurous wine drinker.

No matter what your taste preferences or budget, our platform offers a diverse selection of wines that are sure to satisfy you. So why wait? Start browsing our selection today and discover your next favorite bottle.
What to Buy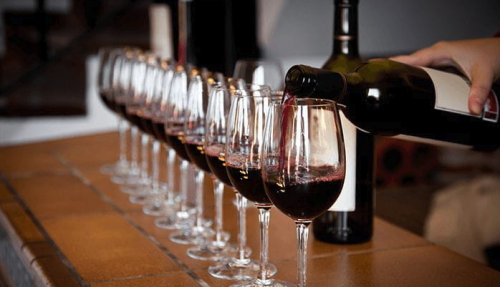 Name
Price Low
Price High
Year (Old)
Year (New)
Product Name
Region
Qty
Score
Price

Tuscany
2
90 (VN)

Inc. TAX

€963.97

Vinous (90)

The 2004 Argentiera is sweet and layered in its dark cherries, toasted oak, earthiness and smoke. It offers notable balance, with ripe tannins that are beautifully woven into the wine's medium-bodied yet generous frame. This blend of 40% Cabernet Sauvignon, 40% Merlot and 20% Cabernet Franc spent 14 months in French oak.

More Info

Tuscany
1
97 (WA)

Inc. TAX

€818.78

Wine Advocate (97)

The 2016 Bolgheri Superiore Argentiera is 50% Cabernet Sauvignon, 40% Merlot and 10% Cabernet Franc, and the Cabernet Sauvignon logically feels and tastes most prominent. This is a dark and penetrating Tuscan red that is beautifully elevated, thanks to the extremely elegant and buoyant quality of the aromas. They lift gracefully from the glass with light-footed, almost fleeting character. However, don't underestimate the power and the concentration of the wine, because this vintage delivers both with abundance. I've had my eye on this estate since the vineyards were first planted some 20 years ago, and there is no doubt that this vintage brings Tenuta Argentiera into a new era as a Bolgheri protagonist. Some 80,000 bottles were made.

More Info

Tuscany
1
96 (JS)

Inc. TAX

€745.58

James Suckling (96)

Aromas of plums and berries with some chocolate and vanilla undertones. Full-bodied and layered with soft tannins that are bright at the end. Currants and blackberries. Currant bush, too. Love the tannin texture to this. Drink in 2025.

More Info

Tuscany
3
97 (WA)

Inc. TAX

€798.38

Wine Advocate (97)

What a beauty and what an incredible leap forward to excellence. The Tenuta Argentiera 2019 Bolgheri Superiore Argentiera shows depth and wide shoulders with soft plushness and impeccable fruit. The full-bodied wine is dialed up on all levels from perfumes, intensity, mouthfeel, texture and freshness. This bottle should hold past the 20-year mark.

More Info

Tuscany
2
-

Inc. TAX

€682.79

Sicily
1
97 (DC)

Inc. TAX

€3,074.39

Decanter (97)

This definitive wine of pure Carricante is given extensive contact on the lees, without wood, taking its structure from the grapes and terroir. Pale with golden highlights, it offers iodised notes on the expressive nose and an almost shy (still very young) palate that builds slowly in the mouth to a finale of energy and length.

More Info

Burgundy
1
92 (VN)

Inc. TAX

€1,647.98

Vinous (92)

Bright medium red. Sexy perfume of redcurrant, dark cherry, dried herbs and spices. Spicy, juicy and very dry but shows more floral lift than the Volnay Clos des Chènes. Precise and penetrating thanks to its strong mineral energy. Finishes with noble tannins that avoid the toughness of the Clos des Chènes and slowly building, savory persistence. Bouley told me that 55% of the crop was lost to hail and that partly for this reason he destemmed all of his fruit.

More Info

Washington
1
97 (JD)

Inc. TAX

€2,136.44

Jeb Dunnuck (97)

The 2015 Palengat is a Cabernet Sauvignon-heavy blend that includes 13% Merlot and 6% Cabernet Franc. This gorgeous red offers a deep, rich, opulent style in its blackcurrants, baking spice, tobacco leaf, and graphite aromas and flavors. Possessing beautiful purity, ultra-fine tannin, a big, rich, concentrated style that somehow stays light and graceful, it's a sensational, elegant wine that will keep for 15-20 years.

More Info

Mosel
10
-

Inc. TAX

€439.67

Rheinhessen
1
94 (VN)

Inc. TAX

€546.78

Vinous (94)

White peach, apple and lime are accented by their pits and seeds as well as by raw hazelnut on a soaring nose that anticipates the infectious juiciness, glowing piquancy and bittersweet depth of the silken palate. As usual, there is sheer refreshment here, as well as transparency to mineral and herbal elements of which the corresponding Höllberg – impressive though it is in its overtly dense, more opaque way – can only dream. The finishing interaction of myriad fruit and mineral elements is almost kaleidoscopic and reveals a strikingly tactile dimension to its vibrant impingements of chalk, pepper and peach kernel.

More Info

Rheinhessen
3
94 (VN)

Inc. TAX

€501.18

Vinous (94)

White peach, apple and lime are accented by their pits and pits as well as by raw almond on an enticing nose highly reminiscent of that exhibited by the corresponding 2016. Scents of Ceylon tea and spring beauty (Claytonia) add inner-mouth allure. The feel is flatteringly silken, notwithstanding the persistence of stimulating piquancy. Infectious juiciness, along with an invigoratingly tactile, active sense of crystalline stony impingement, dramatically sets this wine's vibrant, bell-clear finish apart from that of its Höllberg sibling.

More Info

Rheinhessen
3
93 (VN)

Inc. TAX

€501.18

Vinous (93)

An intriguing mélange of stony, marine and herbal notes emerges on the nose. Mustard seed, lemon zest and marjoram further one's anticipation of a pungent palate performance featuring active, tactile impingements, and that is what one gets – in spades. Sappy concentration of white peach serves for sensual satisfaction that persists into a vibrant, invigoratingly smoky, zesty and incisive but also consummately refreshing finish. "I'm especially happy that this Heerkretz exhibits such precision and is so little recognizable as a 2018," remarked Wagner.

More Info

Rheinhessen
3
-

Inc. TAX

€478.38

Rhone
1
95-96 (VN)

Inc. TAX

€1,056.61

Vinous (95-96)

Light, green-tinged yellow. A powerful scented bouquet evokes violet, ripe citrus and orchard fruits, which are complicated by hints of dusty minerals and saffron. Juicy and concentrated on the palate, offering densely packed pear nectar, orange pith and honeysuckle flavors that show outstanding clarity and mineral lift. The floral and mineral notes persist on the incisive finish, which hangs on with superb tenacity.

More Info

Rhone
1
-

Inc. TAX

€834.78

Rhone
1
-

Inc. TAX

€1,387.25

Rhone
4
-

Inc. TAX

€468.89

Rhone
1
91 (VN)

Inc. TAX

€338.00

Vinous (91)

(aged in one-third new oak): Bright purple. Ripe black and blue fruits, incense, candied flowers and smoky minerals on the perfumed nose. Smooth, palate-coating cherry and blueberry flavors show very good focus and vivacity thanks to juicy acidity and a jolt of peppery spices. Finishes sweet, broad and very long, with velvety tannins coming on late.

More Info

Rhone
1
91 (VN)

Inc. TAX

€2,168.87

Vinous (91)

(aged in one-third new oak): Bright purple. Ripe black and blue fruits, incense, candied flowers and smoky minerals on the perfumed nose. Smooth, palate-coating cherry and blueberry flavors show very good focus and vivacity thanks to juicy acidity and a jolt of peppery spices. Finishes sweet, broad and very long, with velvety tannins coming on late.

More Info

Rhone
1
91 (VN)

Inc. TAX

€1,826.87

Vinous (91)

Inky ruby. A highly perfumed, expansive bouquet evokes dark fruits, incense and olive, and a sexy floral nuance adds complexity. Broad, seamless and appealingly sweet in the mouth, offering intense blueberry and black raspberry flavors that fan out steadily on the back half. Candied violet and star anise nuances come up on a very long, sappy finish that's given shape by smooth tannins.

More Info

Rhone
1
94 (VN)

Inc. TAX

€1,994.87

Vinous (94)

Glass-staining ruby. A highly perfumed bouquet evokes fresh blackberry and boysenberry, pungent flowers and smoky minerals. Intense, palate-staining black and blue fruit and floral pastille flavors are complicated by powerful spice and mineral notes that gain strength with air. Closes on a youthfully tannic note, showing excellent delineation, strong, mineral-driven persistence and lingering floral character.

More Info

Rhone
5
94 (VN)

Inc. TAX

€385.33

Vinous (94)

Saturated magenta. Expansive aromas of ripe red and blue fruit, potpourri, incense and smoky minerals pick up a spicy nuance as the wine opens up. Broad and seamless in the mouth, displaying fine delineation to the sappy, mineral-drenched black raspberry, boysenberry, violet pastille and spicecake flavors. Shows a distinctly elegant character and finishes extremely long and sweet, with discreet tannins framing lingering blue fruit and floral notes.

More Info

Rhone
2
95-96 (VN)

Inc. TAX

€1,040.80

Vinous (95-96)

Mineral- and smoke-accented red and dark berries, candied licorice and pungent flowers on the intensely perfumed nose. Densely packed, appealingly sweet cherry, blueberry, mulberry and spicecake flavors are supported by an undercurrent of smoky minerality that provides back-end lift and cut. Shows a suave floral quality on the impressively persistent finish, which is shaped by smooth tannins. There's a deft mix of power and finesse here.

More Info

Rhone
3
100 (DC)

Inc. TAX

€1,824.78

Decanter (100)

To attempt to describe the aroma, star anise and sandalwood would be suitable descriptors - but this is so pure and harmonious that this really smells of nothing other than itself. Perfectly weighted, perfectly balanced, with the most incredibly elegant tannins. This wine gave me goosebumps to taste, it's hauntingly beautiful, the soul of Côte-Rôtie in a glass. It has everything you could hope for in a Côte-Rôtie, it's pure perfection. It's rare for young wines to deliver such emotion.

More Info

Rhone
2
96 (VN)

Inc. TAX

€877.60

Vinous (96)

Opaque ruby color. Highly perfumed red and dark berry, botanical herb and floral scents show superb clarity and pick up a smoky mineral accent with air. Juicy and penetrating on the palate, offering intense bitter cherry, boysenberry, candied violet and mocha flavors that are braced by a core of juicy acidity. Finishes sweet, lively and extremely long, with an echo of candied violet and well-judged tannins.

More Info

Burgundy
2
95-96 (WA)

Inc. TAX

€3,184.38

Wine Advocate (95-96)

From the Puligny side of that cru, Jadot's 2006 Batard-Montrachet from both purchased juice and grapes delivers vivid scents of saffron, jasmine, vanilla, musk, brown spices, and ripe peach. Vibrant – virtually electric – on the palate, yet all the while creamy in texture, here is a wine to make one firmly believe in the house proclivity to retain some malic acid. Blind, I might have imagined – at least until further reflection, and recognition of this wine's sheer power – that I was drinking the Marcobrunn Riesling of my dreams. The persistence of fruit and spice here are as formidable as the foregoing features led one to hope.

More Info

Burgundy
2
17+ (JR)

Inc. TAX

€3,676.19

Jancis Robinson (17+)

Cask sample. Very rich and concentrated on the nose. Big and muscular at first but actually with real tautness and acidity on the end – almost unexpectedly! Not the most thrilling example from this appellation I have been lucky enough to taste but it's certainly an attempt to give it tension. Almost too much so!

More Info

Burgundy
2
17+ (JR)

Inc. TAX

€1,733.20

Jancis Robinson (17+)

Cask sample. Very rich and concentrated on the nose. Big and muscular at first but actually with real tautness and acidity on the end – almost unexpectedly! Not the most thrilling example from this appellation I have been lucky enough to taste but it's certainly an attempt to give it tension. Almost too much so!

More Info

Burgundy
1
17+ (JR)

Inc. TAX

€3,562.38

Jancis Robinson (17+)

Cask sample. Very rich and concentrated on the nose. Big and muscular at first but actually with real tautness and acidity on the end – almost unexpectedly! Not the most thrilling example from this appellation I have been lucky enough to taste but it's certainly an attempt to give it tension. Almost too much so!

More Info

Burgundy
6
97-99 (JMO)

Inc. TAX

€1,541.20

Jasper Morris Inside Burgundy (97-99)

Pale lemon colour. Very little nose as yet, too early perhaps for a wine of this potential power – which it certainly has on the palate, and very good acidity as well. The immense square of fruit in the mouth doesn't yet show specific flavours but everything hangs together impressively for what will be an imposing Bâtard. Tasted: November 2021

More Info
Product Name
Region
Qty
Score
Price

Tuscany
2
90 (VN)

In Bond

€774.00

Vinous (90)

The 2004 Argentiera is sweet and layered in its dark cherries, toasted oak, earthiness and smoke. It offers notable balance, with ripe tannins that are beautifully woven into the wine's medium-bodied yet generous frame. This blend of 40% Cabernet Sauvignon, 40% Merlot and 20% Cabernet Franc spent 14 months in French oak.

More Info

Tuscany
1
97 (WA)

In Bond

€664.00

Wine Advocate (97)

The 2016 Bolgheri Superiore Argentiera is 50% Cabernet Sauvignon, 40% Merlot and 10% Cabernet Franc, and the Cabernet Sauvignon logically feels and tastes most prominent. This is a dark and penetrating Tuscan red that is beautifully elevated, thanks to the extremely elegant and buoyant quality of the aromas. They lift gracefully from the glass with light-footed, almost fleeting character. However, don't underestimate the power and the concentration of the wine, because this vintage delivers both with abundance. I've had my eye on this estate since the vineyards were first planted some 20 years ago, and there is no doubt that this vintage brings Tenuta Argentiera into a new era as a Bolgheri protagonist. Some 80,000 bottles were made.

More Info

Tuscany
1
96 (JS)

In Bond

€603.00

James Suckling (96)

Aromas of plums and berries with some chocolate and vanilla undertones. Full-bodied and layered with soft tannins that are bright at the end. Currants and blackberries. Currant bush, too. Love the tannin texture to this. Drink in 2025.

More Info

Tuscany
3
97 (WA)

In Bond

€647.00

Wine Advocate (97)

What a beauty and what an incredible leap forward to excellence. The Tenuta Argentiera 2019 Bolgheri Superiore Argentiera shows depth and wide shoulders with soft plushness and impeccable fruit. The full-bodied wine is dialed up on all levels from perfumes, intensity, mouthfeel, texture and freshness. This bottle should hold past the 20-year mark.

More Info

Tuscany
2
-

In Bond

€547.00

Sicily
1
97 (DC)

In Bond

€2,540.00

Decanter (97)

This definitive wine of pure Carricante is given extensive contact on the lees, without wood, taking its structure from the grapes and terroir. Pale with golden highlights, it offers iodised notes on the expressive nose and an almost shy (still very young) palate that builds slowly in the mouth to a finale of energy and length.

More Info

Burgundy
1
92 (VN)

In Bond

€1,355.00

Vinous (92)

Bright medium red. Sexy perfume of redcurrant, dark cherry, dried herbs and spices. Spicy, juicy and very dry but shows more floral lift than the Volnay Clos des Chènes. Precise and penetrating thanks to its strong mineral energy. Finishes with noble tannins that avoid the toughness of the Clos des Chènes and slowly building, savory persistence. Bouley told me that 55% of the crop was lost to hail and that partly for this reason he destemmed all of his fruit.

More Info

Washington
1
97 (JD)

In Bond

€1,735.00

Jeb Dunnuck (97)

The 2015 Palengat is a Cabernet Sauvignon-heavy blend that includes 13% Merlot and 6% Cabernet Franc. This gorgeous red offers a deep, rich, opulent style in its blackcurrants, baking spice, tobacco leaf, and graphite aromas and flavors. Possessing beautiful purity, ultra-fine tannin, a big, rich, concentrated style that somehow stays light and graceful, it's a sensational, elegant wine that will keep for 15-20 years.

More Info

Mosel
10
-

In Bond

€344.00

Rheinhessen
1
94 (VN)

In Bond

€437.00

Vinous (94)

White peach, apple and lime are accented by their pits and seeds as well as by raw hazelnut on a soaring nose that anticipates the infectious juiciness, glowing piquancy and bittersweet depth of the silken palate. As usual, there is sheer refreshment here, as well as transparency to mineral and herbal elements of which the corresponding Höllberg – impressive though it is in its overtly dense, more opaque way – can only dream. The finishing interaction of myriad fruit and mineral elements is almost kaleidoscopic and reveals a strikingly tactile dimension to its vibrant impingements of chalk, pepper and peach kernel.

More Info

Rheinhessen
3
94 (VN)

In Bond

€399.00

Vinous (94)

White peach, apple and lime are accented by their pits and pits as well as by raw almond on an enticing nose highly reminiscent of that exhibited by the corresponding 2016. Scents of Ceylon tea and spring beauty (Claytonia) add inner-mouth allure. The feel is flatteringly silken, notwithstanding the persistence of stimulating piquancy. Infectious juiciness, along with an invigoratingly tactile, active sense of crystalline stony impingement, dramatically sets this wine's vibrant, bell-clear finish apart from that of its Höllberg sibling.

More Info

Rheinhessen
3
93 (VN)

In Bond

€399.00

Vinous (93)

An intriguing mélange of stony, marine and herbal notes emerges on the nose. Mustard seed, lemon zest and marjoram further one's anticipation of a pungent palate performance featuring active, tactile impingements, and that is what one gets – in spades. Sappy concentration of white peach serves for sensual satisfaction that persists into a vibrant, invigoratingly smoky, zesty and incisive but also consummately refreshing finish. "I'm especially happy that this Heerkretz exhibits such precision and is so little recognizable as a 2018," remarked Wagner.

More Info

Rheinhessen
3
-

In Bond

€380.00

Rhone
1
95-96 (VN)

In Bond

€858.00

Vinous (95-96)

Light, green-tinged yellow. A powerful scented bouquet evokes violet, ripe citrus and orchard fruits, which are complicated by hints of dusty minerals and saffron. Juicy and concentrated on the palate, offering densely packed pear nectar, orange pith and honeysuckle flavors that show outstanding clarity and mineral lift. The floral and mineral notes persist on the incisive finish, which hangs on with superb tenacity.

More Info

Rhone
1
-

In Bond

€677.00

Rhone
1
-

In Bond

€1,145.00

Rhone
4
-

In Bond

€387.00

Rhone
1
91 (VN)

In Bond

€278.00

Vinous (91)

(aged in one-third new oak): Bright purple. Ripe black and blue fruits, incense, candied flowers and smoky minerals on the perfumed nose. Smooth, palate-coating cherry and blueberry flavors show very good focus and vivacity thanks to juicy acidity and a jolt of peppery spices. Finishes sweet, broad and very long, with velvety tannins coming on late.

More Info

Rhone
1
91 (VN)

In Bond

€1,785.00

Vinous (91)

(aged in one-third new oak): Bright purple. Ripe black and blue fruits, incense, candied flowers and smoky minerals on the perfumed nose. Smooth, palate-coating cherry and blueberry flavors show very good focus and vivacity thanks to juicy acidity and a jolt of peppery spices. Finishes sweet, broad and very long, with velvety tannins coming on late.

More Info

Rhone
1
91 (VN)

In Bond

€1,500.00

Vinous (91)

Inky ruby. A highly perfumed, expansive bouquet evokes dark fruits, incense and olive, and a sexy floral nuance adds complexity. Broad, seamless and appealingly sweet in the mouth, offering intense blueberry and black raspberry flavors that fan out steadily on the back half. Candied violet and star anise nuances come up on a very long, sappy finish that's given shape by smooth tannins.

More Info

Rhone
1
94 (VN)

In Bond

€1,640.00

Vinous (94)

Glass-staining ruby. A highly perfumed bouquet evokes fresh blackberry and boysenberry, pungent flowers and smoky minerals. Intense, palate-staining black and blue fruit and floral pastille flavors are complicated by powerful spice and mineral notes that gain strength with air. Closes on a youthfully tannic note, showing excellent delineation, strong, mineral-driven persistence and lingering floral character.

More Info

Rhone
5
94 (VN)

In Bond

€318.00

Vinous (94)

Saturated magenta. Expansive aromas of ripe red and blue fruit, potpourri, incense and smoky minerals pick up a spicy nuance as the wine opens up. Broad and seamless in the mouth, displaying fine delineation to the sappy, mineral-drenched black raspberry, boysenberry, violet pastille and spicecake flavors. Shows a distinctly elegant character and finishes extremely long and sweet, with discreet tannins framing lingering blue fruit and floral notes.

More Info

Rhone
2
95-96 (VN)

In Bond

€858.00

Vinous (95-96)

Mineral- and smoke-accented red and dark berries, candied licorice and pungent flowers on the intensely perfumed nose. Densely packed, appealingly sweet cherry, blueberry, mulberry and spicecake flavors are supported by an undercurrent of smoky minerality that provides back-end lift and cut. Shows a suave floral quality on the impressively persistent finish, which is shaped by smooth tannins. There's a deft mix of power and finesse here.

More Info

Rhone
3
100 (DC)

In Bond

€1,502.00

Decanter (100)

To attempt to describe the aroma, star anise and sandalwood would be suitable descriptors - but this is so pure and harmonious that this really smells of nothing other than itself. Perfectly weighted, perfectly balanced, with the most incredibly elegant tannins. This wine gave me goosebumps to taste, it's hauntingly beautiful, the soul of Côte-Rôtie in a glass. It has everything you could hope for in a Côte-Rôtie, it's pure perfection. It's rare for young wines to deliver such emotion.

More Info

Rhone
2
96 (VN)

In Bond

€722.00

Vinous (96)

Opaque ruby color. Highly perfumed red and dark berry, botanical herb and floral scents show superb clarity and pick up a smoky mineral accent with air. Juicy and penetrating on the palate, offering intense bitter cherry, boysenberry, candied violet and mocha flavors that are braced by a core of juicy acidity. Finishes sweet, lively and extremely long, with an echo of candied violet and well-judged tannins.

More Info

Burgundy
2
95-96 (WA)

In Bond

€2,635.00

Wine Advocate (95-96)

From the Puligny side of that cru, Jadot's 2006 Batard-Montrachet from both purchased juice and grapes delivers vivid scents of saffron, jasmine, vanilla, musk, brown spices, and ripe peach. Vibrant – virtually electric – on the palate, yet all the while creamy in texture, here is a wine to make one firmly believe in the house proclivity to retain some malic acid. Blind, I might have imagined – at least until further reflection, and recognition of this wine's sheer power – that I was drinking the Marcobrunn Riesling of my dreams. The persistence of fruit and spice here are as formidable as the foregoing features led one to hope.

More Info

Burgundy
2
17+ (JR)

In Bond

€3,045.00

Jancis Robinson (17+)

Cask sample. Very rich and concentrated on the nose. Big and muscular at first but actually with real tautness and acidity on the end – almost unexpectedly! Not the most thrilling example from this appellation I have been lucky enough to taste but it's certainly an attempt to give it tension. Almost too much so!

More Info

Burgundy
2
17+ (JR)

In Bond

€1,435.00

Jancis Robinson (17+)

Cask sample. Very rich and concentrated on the nose. Big and muscular at first but actually with real tautness and acidity on the end – almost unexpectedly! Not the most thrilling example from this appellation I have been lucky enough to taste but it's certainly an attempt to give it tension. Almost too much so!

More Info

Burgundy
1
17+ (JR)

In Bond

€2,950.00

Jancis Robinson (17+)

Cask sample. Very rich and concentrated on the nose. Big and muscular at first but actually with real tautness and acidity on the end – almost unexpectedly! Not the most thrilling example from this appellation I have been lucky enough to taste but it's certainly an attempt to give it tension. Almost too much so!

More Info

Burgundy
6
97-99 (JMO)

In Bond

€1,275.00

Jasper Morris Inside Burgundy (97-99)

Pale lemon colour. Very little nose as yet, too early perhaps for a wine of this potential power – which it certainly has on the palate, and very good acidity as well. The immense square of fruit in the mouth doesn't yet show specific flavours but everything hangs together impressively for what will be an imposing Bâtard. Tasted: November 2021

More Info