Bouchard Pere & Fils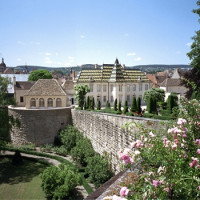 Since 1731, Bouchard Pere et Fils has carefully acquired some of the best Cote d'Or vineyards, including 12 Grand Cru and 74 Premier Cru. Their most famous vineyard, Beaune Greves Vigne de l'Enfant Jesus, was added during the French Revolution when property from clergy and nobility was seized and put up for sale. Bouchard Pere et Fils are wine growers, producers and negociants and they have played a significant role in the history of Burgundy.
There are no products matching the selection.