Vieux Chateau Certan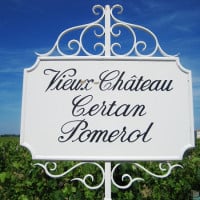 A small estate by Bordeaux standards, this Pomerol estate has been considered one of the great producers in its appellation for a long time. One of the Thienpont stable, it can be considered a less flashy, elder sibling to the micro-cuvee estate Le Pin. For a wine which is often mentioned in the same breath as Petrus, the Grand Vin is surprisingly good value for money and the second wine, Gravette de Certan is very reasonable indeed.
There are no products matching the selection.