Tour Saint Christophe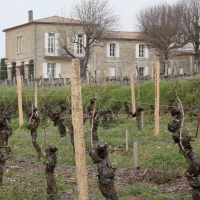 A small estate of just 16 hectares planted on clay limestone soil with 80% Merlot and 20% Cabernet Franc, the vineyard at Tour Saint Christophe cascades dramatically down centuries-old dry-stone terraces, lovingly restored by ambitious new owner, Peter Kwok. The property is located metres from the high-flying cult Château Valandraud, often reaching similar ratings while coming in at a fraction of the price. If you're looking for the best value Saint-Emilion, priced like an everyday drinker but behaving like a genuine masterpiece, look no further.
There are no products matching the selection.