Thierry Germain Roches Neuves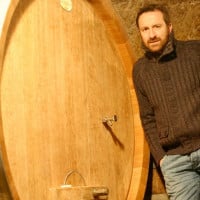 Making an almost unheard of move from Bordeaux to the Loire Valley in the early 1990s, Thierry Germain is one of Saumur's finest producers and a leading light in the new wave sweeping the region into the future. Specialising in Cabernet he manages to avoid the classic vegetal, rustic characteristics, focussing on purity, freshness and clean fruit. His whites are no less thrilling however, with his Chenins balancing a fine line between the classic honeysuckle richness of Vouvray with the whistle-clean linearity of a Chablis. If you are looking for a definition of Saumur's class and potential it is to be found here.
There are no products matching the selection.