Mas de Daumas Gassac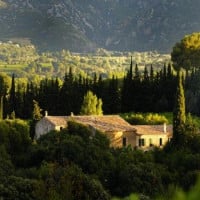 Founded by former glovemaker Aimé Guibert in the 1970's, Mas de Daumas Gassac was originally supposed to be a simple country retreat until friend and oenologist Henri Enjalbert convinced him to plant the estate with vines. The first vintage was 1978 and took place under the supervision of the legendary Emile Peynaud; consultant to Chateaux Margaux and Leoville-Las Cases. Since then Daumas Gassac has been at the top of Languedoc's fine wine pyramid, becoming justifiably known as a regional Grand Cru.
There are no products matching the selection.