Louis Jadot
About Maison Louis Jadot
A legendary name in Burgundy with which every collector will be intimately familiar, Maison Louis Jadot was founded in 1859 by the eponymous Louis Henry Denis Jadot, although the family had roots as grape growers in the region dating back far further than this.
Purchased by the Kopf family after the death of the last male members of the Jadot family, the Maison currently owns over 60 hectares of vines itself whilst purchasing fruit from select growers to supplement their holdings. In Jacques Lardière, this mighty winery has one of the most experienced and highly respected winemakers in the entire region, having held the position through the transition of ownership since 1970!
A true pioneer of low intervention viticulture and winemaking, Lardière believes the terroir of his sites is the single most beautiful tool at his disposal. It is the soil and sunlight of Burgundy which transposes the wines of Maison Louis Jadot, conveying a sense of time and place in the greatest of Burgundian fashions.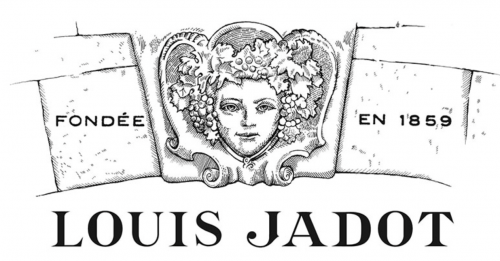 Name
Price Low
Price High
Year (Old)
Year (New)
Prices:
Product Name
Region
Qty
Score
Price

Burgundy
2
95-96 (WA)

Inc. TAX

€3,184.38

Wine Advocate (95-96)

From the Puligny side of that cru, Jadot's 2006 Batard-Montrachet from both purchased juice and grapes delivers vivid scents of saffron, jasmine, vanilla, musk, brown spices, and ripe peach. Vibrant – virtually electric – on the palate, yet all the while creamy in texture, here is a wine to make one firmly believe in the house proclivity to retain some malic acid. Blind, I might have imagined – at least until further reflection, and recognition of this wine's sheer power – that I was drinking the Marcobrunn Riesling of my dreams. The persistence of fruit and spice here are as formidable as the foregoing features led one to hope.

More Info

Burgundy
2
17+ (JR)

Inc. TAX

€3,676.19

Jancis Robinson (17+)

Cask sample. Very rich and concentrated on the nose. Big and muscular at first but actually with real tautness and acidity on the end – almost unexpectedly! Not the most thrilling example from this appellation I have been lucky enough to taste but it's certainly an attempt to give it tension. Almost too much so!

More Info

Burgundy
2
17+ (JR)

Inc. TAX

€1,733.20

Jancis Robinson (17+)

Cask sample. Very rich and concentrated on the nose. Big and muscular at first but actually with real tautness and acidity on the end – almost unexpectedly! Not the most thrilling example from this appellation I have been lucky enough to taste but it's certainly an attempt to give it tension. Almost too much so!

More Info

Burgundy
1
17+ (JR)

Inc. TAX

€3,562.38

Jancis Robinson (17+)

Cask sample. Very rich and concentrated on the nose. Big and muscular at first but actually with real tautness and acidity on the end – almost unexpectedly! Not the most thrilling example from this appellation I have been lucky enough to taste but it's certainly an attempt to give it tension. Almost too much so!

More Info

Burgundy
6
97-99 (JMO)

Inc. TAX

€1,541.20

Jasper Morris Inside Burgundy (97-99)

Pale lemon colour. Very little nose as yet, too early perhaps for a wine of this potential power – which it certainly has on the palate, and very good acidity as well. The immense square of fruit in the mouth doesn't yet show specific flavours but everything hangs together impressively for what will be an imposing Bâtard. Tasted: November 2021

More Info

Burgundy
1
95-97 (JMO)

Inc. TAX

€1,813.33

Jasper Morris Inside Burgundy (95-97)

From the Puligny side of the appellation. Clear beautiful yellow colour. The nose is discreet but very classy, then this huge wealth of fruit expands across the palate. We can wait for the nose. This is beautifully poised, a little wood, a slight youthful bitterness, but both add to the grip. Long and fine. Drink from 2028-2035. Tasted: October 2022

More Info

Burgundy
1
95-97 (JMO)

Inc. TAX

€3,770.66

Jasper Morris Inside Burgundy (95-97)

From the Puligny side of the appellation. Clear beautiful yellow colour. The nose is discreet but very classy, then this huge wealth of fruit expands across the palate. We can wait for the nose. This is beautifully poised, a little wood, a slight youthful bitterness, but both add to the grip. Long and fine. Drink from 2028-2035. Tasted: October 2022

More Info

Burgundy
4
-

Inc. TAX

€1,813.33

Burgundy
1
92-94 (WA)

Inc. TAX

€4,004.87

Wine Advocate (92-94)

Aromas of waxy citrus rind, marzipan, white flowers and warm pastry introduce the 2018 Bienvenues-Bâtard-Montrachet Grand Cru (Maison Louis Jadot), a full-bodied, ample and enveloping wine that's layered, textural and lively, concluding with a nicely defined finish.

More Info

Burgundy
2
90-92 (VN)

Inc. TAX

€1,645.43

Vinous (90-92)

The 2020 Bienvenues-Bâtard-Montrachet Grand Cru has a fragrant nose with apple blossom, granite and light citrus aromas, though it needs just a little more energy. The palate is well balanced with well integrated oak, fine depth, yet the finish feels a little richer than I would have liked and when juxtaposed against Jadot's other Grand Crus. Enjoyable, but not intellectual. Closure: Diam

More Info

Burgundy
10
-

Inc. TAX

€283.46

Burgundy
8
-

Inc. TAX

€290.63

Burgundy
10
-

Inc. TAX

€283.43

Burgundy
10
-

Inc. TAX

€581.06

Burgundy
1
87 (VN)

Inc. TAX

€438.78

Vinous (87)

The 2019 Chablis Les Clos Grand Cru has a lot of new oak on the nose that, like the Blanchot, renders it rather predictable. The palate is balanced but fat in the mouth, with low acidity and a rather crowd-pleasing but simple finish. So-so.

More Info

Burgundy
10
-

Inc. TAX

€581.06

Burgundy
1
91-94 (VN)

Inc. TAX

€1,629.98

Vinous (91-94)

Red-ruby. Superripe aromas of black cherry and smoked meat; smells concentrated! Then sweet and quite penetrating on the palate, with a slightly tart and reserved character to its fruit, due in large part to the wine's rather powerful acidity. Finishes very pure and long, with plenty of flesh. This reminded me of a much more suave version of the Latricieres.

More Info

Burgundy
1
93-95 (BH)

Inc. TAX

€2,277.98

Burghound (93-95)

A cool and highly restrained nose of spice, plum, underbrush and animale notes displays an ample amount of wood influence. The driving minerality of the openly muscular and hugely proportioned flavors is patently obvious and it continues onto the mouth coating and breathtakingly long finish. I very much like the balance here and while it can't quite match the sheer depth of material evidenced by the Chapelle, it's close and like the Chapelle I would suggest that this is very definitely not a good candidate for early consumption.

More Info

Burgundy
1
92-94 (VN)

Inc. TAX

€1,168.99

Vinous (92-94)

The 2017 Chambertin Grand Cru has more amplitude on the nose compared to the Clos-de-Bèze, offering layers of red berry fruit, briar, tobacco and light roasted chestnut aromas. This is beautifully defined. The palate is medium-bodied with grippy tannin on the entry. Like the Clos-de-Bèze, the fruit is a little backward at the moment, though there is substance here. It feels tightly coiled, but the structure and density on the finish suggest that it should develop in bottle. Maybe a little more persistence on the aftertaste would not have gone amiss, though that is the leitmotif of the vintage.

More Info

Burgundy
1
92-94 (VN)

Inc. TAX

€2,301.98

Vinous (92-94)

The 2017 Chambertin Grand Cru has more amplitude on the nose compared to the Clos-de-Bèze, offering layers of red berry fruit, briar, tobacco and light roasted chestnut aromas. This is beautifully defined. The palate is medium-bodied with grippy tannin on the entry. Like the Clos-de-Bèze, the fruit is a little backward at the moment, though there is substance here. It feels tightly coiled, but the structure and density on the finish suggest that it should develop in bottle. Maybe a little more persistence on the aftertaste would not have gone amiss, though that is the leitmotif of the vintage.

More Info

Burgundy
3
94-96 (VN)

Inc. TAX

€1,510.99

Vinous (94-96)

The 2018 Chambertin Grand Cru has a harmonious, powerful bouquet of layers of red berry fruit laced with crushed stone and pressed rose petal aromas. The palate is medium-bodied with supple tannins and a fine bead of acidity. Hints of wild mint and star anise infuse the finish, which fans out gloriously. This is a step ahead of the Clos-de-Bèze this year.

More Info

Burgundy
1
96-98 (VN)

Inc. TAX

€1,456.99

Vinous (96-98)

The 2020 Chambertin Grand Cru has a magnificent bouquet with delineated redcurrant, raspberry and strawberry scents, quite pixelated in style, very focused and shimmering with tension. The palate is extremely well balanced with fine but firm tannins that frame some exquisite red fruit with real mineralité that just floods through on the finish. Brilliant.

More Info

Burgundy
1
93-95 (VN)

Inc. TAX

€2,197.19

Vinous (93-95)

The 2021 Chambertin Grand Cru offers a touch more complexity and nuance than the Clos-de-Bèze with red berry fruit, orange rind, crushed stone and wilted rose petals. It's a little more delineated and focused. The palate is medium-bodied with supple tannins, again, quite creamy in texture with a bit of new oak on the finish (though there is a prudent use of new wood - one new barrel out of three). Quite seductive, this should age well in bottle, though afford it four to five years at least.

More Info

Burgundy
4
-

Inc. TAX

€1,646.39

Burgundy
2
91+ (VN)

Inc. TAX

€351.20

Vinous (91+)

Good full red. Pure, sappy aromas of red fruits, minerals, spices and flowers. Creamy on entry, then dense and sweet but rather backward in the middle, offering excellent focus but a distinctly restrained character. This smoky, minerally wine boasts a fairly substantial structure and will require patience.

More Info

Burgundy
1
90-92 (VN)

Inc. TAX

€1,275.98

Vinous (90-92)

Bright full red. The nose offers reticent, rather cool aromas of dark cherry and herbs but lacks the floral lift of most of Jadot's Gevrey premier crus. Very ripe, creamy and concentrated but can't match the Clos Saint-Jacques for definition or inner-mouth tension. A substantial 2016 but I don't find grand cru class or distinction here. Finishes with serious tannins that will require patience.

More Info

Burgundy
1
94-96 (VN)

Inc. TAX

€1,658.39

Vinous (94-96)

The 2020 Charmes-Chambertin Grand Cru has a very seductive, quintessential nose with plush blueberry and black cherry fruit, well defined, sumptuous in style. The palate is medium-bodied with sappy black fruit, fine acidity, dense and grippy with an almost Mazis-like structure on the finish. Excellent, but it will require time in bottle.

More Info

Burgundy
2
-

Inc. TAX

€975.59

Burgundy
19
-

Inc. TAX

€332.51

Burgundy
3
90-92 (VN)

Inc. TAX

€615.18

Vinous (90-92)

The 2020 Chassagne-Montrachet La Grande Montagne 1er Cru has a fresh and vibrant nose, clearly a level up from the Village Cru this year with more mineralité and tension. The palate is well balanced with a fine bead of acidity, taut and fresh with a vibrant and poised, apricot and nectarine tinged finish. This will be delicious. Closure: Diam

More Info
Product Name
Region
Qty
Score
Price

Burgundy
2
95-96 (WA)

In Bond

€2,635.00

Wine Advocate (95-96)

From the Puligny side of that cru, Jadot's 2006 Batard-Montrachet from both purchased juice and grapes delivers vivid scents of saffron, jasmine, vanilla, musk, brown spices, and ripe peach. Vibrant – virtually electric – on the palate, yet all the while creamy in texture, here is a wine to make one firmly believe in the house proclivity to retain some malic acid. Blind, I might have imagined – at least until further reflection, and recognition of this wine's sheer power – that I was drinking the Marcobrunn Riesling of my dreams. The persistence of fruit and spice here are as formidable as the foregoing features led one to hope.

More Info

Burgundy
2
17+ (JR)

In Bond

€3,045.00

Jancis Robinson (17+)

Cask sample. Very rich and concentrated on the nose. Big and muscular at first but actually with real tautness and acidity on the end – almost unexpectedly! Not the most thrilling example from this appellation I have been lucky enough to taste but it's certainly an attempt to give it tension. Almost too much so!

More Info

Burgundy
2
17+ (JR)

In Bond

€1,435.00

Jancis Robinson (17+)

Cask sample. Very rich and concentrated on the nose. Big and muscular at first but actually with real tautness and acidity on the end – almost unexpectedly! Not the most thrilling example from this appellation I have been lucky enough to taste but it's certainly an attempt to give it tension. Almost too much so!

More Info

Burgundy
1
17+ (JR)

In Bond

€2,950.00

Jancis Robinson (17+)

Cask sample. Very rich and concentrated on the nose. Big and muscular at first but actually with real tautness and acidity on the end – almost unexpectedly! Not the most thrilling example from this appellation I have been lucky enough to taste but it's certainly an attempt to give it tension. Almost too much so!

More Info

Burgundy
6
97-99 (JMO)

In Bond

€1,275.00

Jasper Morris Inside Burgundy (97-99)

Pale lemon colour. Very little nose as yet, too early perhaps for a wine of this potential power – which it certainly has on the palate, and very good acidity as well. The immense square of fruit in the mouth doesn't yet show specific flavours but everything hangs together impressively for what will be an imposing Bâtard. Tasted: November 2021

More Info

Burgundy
1
95-97 (JMO)

In Bond

€1,500.00

Jasper Morris Inside Burgundy (95-97)

From the Puligny side of the appellation. Clear beautiful yellow colour. The nose is discreet but very classy, then this huge wealth of fruit expands across the palate. We can wait for the nose. This is beautifully poised, a little wood, a slight youthful bitterness, but both add to the grip. Long and fine. Drink from 2028-2035. Tasted: October 2022

More Info

Burgundy
1
95-97 (JMO)

In Bond

€3,120.00

Jasper Morris Inside Burgundy (95-97)

From the Puligny side of the appellation. Clear beautiful yellow colour. The nose is discreet but very classy, then this huge wealth of fruit expands across the palate. We can wait for the nose. This is beautifully poised, a little wood, a slight youthful bitterness, but both add to the grip. Long and fine. Drink from 2028-2035. Tasted: October 2022

More Info

Burgundy
4
-

In Bond

€1,500.00

Burgundy
1
92-94 (WA)

In Bond

€3,315.00

Wine Advocate (92-94)

Aromas of waxy citrus rind, marzipan, white flowers and warm pastry introduce the 2018 Bienvenues-Bâtard-Montrachet Grand Cru (Maison Louis Jadot), a full-bodied, ample and enveloping wine that's layered, textural and lively, concluding with a nicely defined finish.

More Info

Burgundy
2
90-92 (VN)

In Bond

€1,360.00

Vinous (90-92)

The 2020 Bienvenues-Bâtard-Montrachet Grand Cru has a fragrant nose with apple blossom, granite and light citrus aromas, though it needs just a little more energy. The palate is well balanced with well integrated oak, fine depth, yet the finish feels a little richer than I would have liked and when juxtaposed against Jadot's other Grand Crus. Enjoyable, but not intellectual. Closure: Diam

More Info

Burgundy
10
-

In Bond

€214.00

Burgundy
8
-

In Bond

€220.00

Burgundy
10
-

In Bond

€214.00

Burgundy
10
-

In Bond

€462.00

Burgundy
1
87 (VN)

In Bond

€347.00

Vinous (87)

The 2019 Chablis Les Clos Grand Cru has a lot of new oak on the nose that, like the Blanchot, renders it rather predictable. The palate is balanced but fat in the mouth, with low acidity and a rather crowd-pleasing but simple finish. So-so.

More Info

Burgundy
10
-

In Bond

€462.00

Burgundy
1
91-94 (VN)

In Bond

€1,340.00

Vinous (91-94)

Red-ruby. Superripe aromas of black cherry and smoked meat; smells concentrated! Then sweet and quite penetrating on the palate, with a slightly tart and reserved character to its fruit, due in large part to the wine's rather powerful acidity. Finishes very pure and long, with plenty of flesh. This reminded me of a much more suave version of the Latricieres.

More Info

Burgundy
1
93-95 (BH)

In Bond

€1,880.00

Burghound (93-95)

A cool and highly restrained nose of spice, plum, underbrush and animale notes displays an ample amount of wood influence. The driving minerality of the openly muscular and hugely proportioned flavors is patently obvious and it continues onto the mouth coating and breathtakingly long finish. I very much like the balance here and while it can't quite match the sheer depth of material evidenced by the Chapelle, it's close and like the Chapelle I would suggest that this is very definitely not a good candidate for early consumption.

More Info

Burgundy
1
92-94 (VN)

In Bond

€965.00

Vinous (92-94)

The 2017 Chambertin Grand Cru has more amplitude on the nose compared to the Clos-de-Bèze, offering layers of red berry fruit, briar, tobacco and light roasted chestnut aromas. This is beautifully defined. The palate is medium-bodied with grippy tannin on the entry. Like the Clos-de-Bèze, the fruit is a little backward at the moment, though there is substance here. It feels tightly coiled, but the structure and density on the finish suggest that it should develop in bottle. Maybe a little more persistence on the aftertaste would not have gone amiss, though that is the leitmotif of the vintage.

More Info

Burgundy
1
92-94 (VN)

In Bond

€1,900.00

Vinous (92-94)

The 2017 Chambertin Grand Cru has more amplitude on the nose compared to the Clos-de-Bèze, offering layers of red berry fruit, briar, tobacco and light roasted chestnut aromas. This is beautifully defined. The palate is medium-bodied with grippy tannin on the entry. Like the Clos-de-Bèze, the fruit is a little backward at the moment, though there is substance here. It feels tightly coiled, but the structure and density on the finish suggest that it should develop in bottle. Maybe a little more persistence on the aftertaste would not have gone amiss, though that is the leitmotif of the vintage.

More Info

Burgundy
3
94-96 (VN)

In Bond

€1,250.00

Vinous (94-96)

The 2018 Chambertin Grand Cru has a harmonious, powerful bouquet of layers of red berry fruit laced with crushed stone and pressed rose petal aromas. The palate is medium-bodied with supple tannins and a fine bead of acidity. Hints of wild mint and star anise infuse the finish, which fans out gloriously. This is a step ahead of the Clos-de-Bèze this year.

More Info

Burgundy
1
96-98 (VN)

In Bond

€1,205.00

Vinous (96-98)

The 2020 Chambertin Grand Cru has a magnificent bouquet with delineated redcurrant, raspberry and strawberry scents, quite pixelated in style, very focused and shimmering with tension. The palate is extremely well balanced with fine but firm tannins that frame some exquisite red fruit with real mineralité that just floods through on the finish. Brilliant.

More Info

Burgundy
1
93-95 (VN)

In Bond

€1,820.00

Vinous (93-95)

The 2021 Chambertin Grand Cru offers a touch more complexity and nuance than the Clos-de-Bèze with red berry fruit, orange rind, crushed stone and wilted rose petals. It's a little more delineated and focused. The palate is medium-bodied with supple tannins, again, quite creamy in texture with a bit of new oak on the finish (though there is a prudent use of new wood - one new barrel out of three). Quite seductive, this should age well in bottle, though afford it four to five years at least.

More Info

Burgundy
4
-

In Bond

€1,361.00

Burgundy
2
91+ (VN)

In Bond

€289.00

Vinous (91+)

Good full red. Pure, sappy aromas of red fruits, minerals, spices and flowers. Creamy on entry, then dense and sweet but rather backward in the middle, offering excellent focus but a distinctly restrained character. This smoky, minerally wine boasts a fairly substantial structure and will require patience.

More Info

Burgundy
1
90-92 (VN)

In Bond

€1,045.00

Vinous (90-92)

Bright full red. The nose offers reticent, rather cool aromas of dark cherry and herbs but lacks the floral lift of most of Jadot's Gevrey premier crus. Very ripe, creamy and concentrated but can't match the Clos Saint-Jacques for definition or inner-mouth tension. A substantial 2016 but I don't find grand cru class or distinction here. Finishes with serious tannins that will require patience.

More Info

Burgundy
1
94-96 (VN)

In Bond

€1,360.00

Vinous (94-96)

The 2020 Charmes-Chambertin Grand Cru has a very seductive, quintessential nose with plush blueberry and black cherry fruit, well defined, sumptuous in style. The palate is medium-bodied with sappy black fruit, fine acidity, dense and grippy with an almost Mazis-like structure on the finish. Excellent, but it will require time in bottle.

More Info

Burgundy
2
-

In Bond

€802.00

Burgundy
19
-

In Bond

€266.00

Burgundy
3
90-92 (VN)

In Bond

€494.00

Vinous (90-92)

The 2020 Chassagne-Montrachet La Grande Montagne 1er Cru has a fresh and vibrant nose, clearly a level up from the Village Cru this year with more mineralité and tension. The palate is well balanced with a fine bead of acidity, taut and fresh with a vibrant and poised, apricot and nectarine tinged finish. This will be delicious. Closure: Diam

More Info