Leeuwin Estate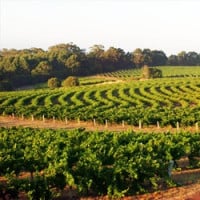 About Leeuwin Estate
One of the five founding wineries of the Margaret River appellation in Western Australia, the family-owned Leeuwin Estate was recognised by one of the greatest names in the world of fine wine for its excellence as early as 1972. The legendary Robert Mondavi, king of Napa Valley, was instrumental in nurturing Leeuwin Estate by providing mentorship to owners Denis and Tricia Horgan. Touched by this greatness, and with no little help from the breathtaking terroir, Leeuwin Estate was propelled into superstardom in 1981 after Decanter Magazine awarded its Art Series Chardonnay the highest score possible.
Leeuwin Estate's Art Series
Leeuwin Estate's "Art Series" wines are the very pinnacle of Australian winemaking. Adorned each year with specially commissioned artwork, these wines represents Leeuwin's most opulent and age-worthy wines. Stylistically, the wines are a bit less punchy and blustery than those of Barossa or MacLaren Vale, drawing comparisons with Old World regions, particularly Bordeaux.
The monumental Leeuwin Estate "Art Series" Chardonnay has been the most iconic in the series, one of only two chardonnays considered to be the equivalent of Grand Cru quality in the entire country by the Langton's Classification of Australian Wines, this wine's rarity is the only impediment to it equaling the Grands Crus of Europe for fame as well as quality.
Alongside Chardonnay, Leeuwin Estate also produces a Cabernet Sauvignon cuvée, which is dubbed 'the Mouton-Rothschild of Australia' by James Suckling. Art Series Shiraz is the newest variety to be added to the legendary collection.
Prices: