Jean Grivot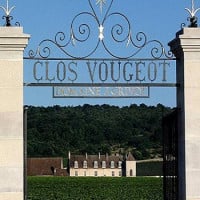 About Domaine Jean Grivot
Domaine Jean Grivot is today one of Burgundy's true icons, under the talented stewardship of the fifth generation of Grivots, this is a Domaine that shows its full pedigree vintage after vintage. Domaine Jean Grivot is one of the very first Burgundian Domaines to bottle and sell wine under their own name in the 1930s, the Grivot family's roots run almost as deep as their vines' in the region.
Etienne and his wife Marielle took over from his late father, the eponymous Jean, in the early 1980s. The style of the wine under Jean was perfectly refined and elegant, but somewhat lacking in depth and richness, especially in lesser vintages. The terrible vintage of 1994 was something of a blessing in disguise for the estate – it allowed Etienne to find his voice and, through necessity as much as anything, develop a bolder and more generous style of wine with real profundity.
Viniculture
Well into his stride of crafting a range of sensational wines, the 15 hectare Domaine is consistently one of the most sought after and critically acclaimed names in Burgundy. The Grivot vines are on average a considerable 50 years old, spread across some of the finest vineyards in Vosne-Romanée and Nuits-St-Georges. Aside from completely destemming the grapes, Etienne favours a very low intervention style of winemaking, claiming to favour the "spiritual" (natural fermentation) to the "physical" (punching down etc.).
Somewhat averse to the gushing praise heaped upon him, Etienne says of his success: "There's no recipe; it's very personal. As a result it's very frustrating as one's never content".
Prices:
Year
Wine
Region
Format
Qty
Score
Price
Wishlist

Jean Grivot Bourgogne Rouge 2018 (6x75cl)

Inc. TAX: €294.92

2018
Burgundy
6x75cl
2
86-88 (VN)

Read Review/Description

Inc. TAX: €294.92

Jean Grivot Bourgogne Rouge 2019 (6x75cl)

Inc. TAX: €294.92

2019
Burgundy
6x75cl
2
87-89 (VN)

Read Review/Description

Inc. TAX: €294.92

Jean Grivot Bourgogne Rouge 2020 (6x75cl)

Inc. TAX: €431.72

2020
Burgundy
6x75cl
2
87-89 (BH)

Read Review/Description

Inc. TAX: €431.72

Jean Grivot Chambolle-Musigny 1er Cru La Combe d'Orveau 2014 (12x75cl)

Inc. TAX: €1,393.84

2014
Burgundy
12x75cl
5
90-92 (WA)

Read Review/Description

Inc. TAX: €1,393.84

Jean Grivot Chambolle-Musigny 1er Cru La Combe d'Orveau 2017 (6x75cl)

Inc. TAX: €694.52

2017
Burgundy
6x75cl
1
87-89 (VN)

Read Review/Description

Inc. TAX: €694.52

Jean Grivot Clos-de-Vougeot Grand Cru 1995 (6x75cl)

Inc. TAX: €1,656.92

1995
Burgundy
6x75cl
1
93 (WA)

Read Review/Description

Inc. TAX: €1,656.92

Jean Grivot Clos-de-Vougeot Grand Cru 2011 (6x75cl)

Inc. TAX: €1,578.92

2011
Burgundy
6x75cl
13
92-94 (VN)

Read Review/Description

Inc. TAX: €1,578.92

Jean Grivot Clos-de-Vougeot Grand Cru 2015 (6x75cl)

Inc. TAX: €2,322.92

2015
Burgundy
6x75cl
1
95-97 (WA)

Read Review/Description

Inc. TAX: €2,322.92

Jean Grivot Clos-de-Vougeot Grand Cru 2019 (3x75cl)

Inc. TAX: €1,323.46

2019
Burgundy
3x75cl
1
95-97 (VN)

Read Review/Description

Inc. TAX: €1,323.46

Jean Grivot Echezeaux Grand Cru 1997 (3x75cl)

Inc. TAX: €1,323.46

1997
Burgundy
3x75cl
1
88-90 (VN)

Read Review/Description

Inc. TAX: €1,323.46

Jean Grivot Echezeaux Grand Cru 2013 (6x75cl)

Inc. TAX: €2,340.92

2013
Burgundy
6x75cl
1
96 (WE)

Read Review/Description

Inc. TAX: €2,340.92

Jean Grivot Echezeaux Grand Cru 2019 (6x75cl)

Inc. TAX: €4,854.92

2019
Burgundy
6x75cl
1
93-95 (VN)

Read Review/Description

Inc. TAX: €4,854.92

Jean Grivot Nuits-Saint-Georges 1er Cru Les Boudots 2011 (12x75cl)

Inc. TAX: €1,999.84

2011
Burgundy
12x75cl
5
92 (VN)

Read Review/Description

Inc. TAX: €1,999.84

Jean Grivot Nuits-Saint-Georges 1er Cru Les Boudots 2018 (6x75cl)

Inc. TAX: €1,602.92

2018
Burgundy
6x75cl
1
93-95 (VN)

Read Review/Description

Inc. TAX: €1,602.92

Jean Grivot Nuits-Saint-Georges 1er Cru Les Pruliers 2011 (12x75cl)

Inc. TAX: €1,609.84

2011
Burgundy
12x75cl
7
91-93 (VN)

Read Review/Description

Inc. TAX: €1,609.84

Jean Grivot Nuits-Saint-Georges 1er Cru Les Pruliers 2013 (6x75cl)

Inc. TAX: €696.92

2013
Burgundy
6x75cl
1
91-93 (VN)

Read Review/Description

Inc. TAX: €696.92

Jean Grivot Nuits-Saint-Georges 1er Cru Les Pruliers 2014 (6x75cl)

Inc. TAX: €905.72

2014
Burgundy
6x75cl
1
92-94 (WA)

Read Review/Description

Inc. TAX: €905.72

Jean Grivot Nuits-Saint-Georges 1er Cru Les Pruliers 2015 (6x75cl)

Inc. TAX: €1,254.92

2015
Burgundy
6x75cl
2
91-94 (BH)

Read Review/Description

Inc. TAX: €1,254.92

Jean Grivot Nuits-Saint-Georges 1er Cru Les Pruliers 2018 (6x75cl)

Inc. TAX: €816.92

2018
Burgundy
6x75cl
1
91-95 (JMO)

Read Review/Description

Inc. TAX: €816.92

Jean Grivot Nuits-Saint-Georges 1er Cru Les Roncieres 2018 (6x75cl)

Inc. TAX: €806.12

2018
Burgundy
6x75cl
1
90-93 (BH)

Read Review/Description

Inc. TAX: €806.12

Jean Grivot Nuits-Saint-Georges Aux Lavieres 2018 (6x75cl)

Inc. TAX: €635.72

2018
Burgundy
6x75cl
1
91-93 (VN)

Read Review/Description

Inc. TAX: €635.72

Jean Grivot Nuits-Saint-Georges Aux Lavieres 2019 (6x75cl)

Inc. TAX: €539.72

2019
Burgundy
6x75cl
1
90-92 (VN)

Read Review/Description

Inc. TAX: €539.72

Jean Grivot Nuits-Saint-Georges Les Charmois 2019 (12x75cl)

Inc. TAX: €2,335.84

2019
Burgundy
12x75cl
1
91-93 (VN)

Read Review/Description

Inc. TAX: €2,335.84

Jean Grivot Richebourg Grand Cru 1985 (6x75cl)

Inc. TAX: €15,990.92

1985
Burgundy
6x75cl
1
-
Inc. TAX: €15,990.92

Jean Grivot Vosne-Romanee 1er Cru Aux Brulees 2011 (6x75cl)

Inc. TAX: €2,064.92

2011
Burgundy
6x75cl
2
91-93 (VN)

Read Review/Description

Inc. TAX: €2,064.92

Jean Grivot Vosne-Romanee 1er Cru Les Beaux Monts 2011 (6x75cl)

Inc. TAX: €3,078.92

2011
Burgundy
6x75cl
1
93-95 (VN)

Read Review/Description

Inc. TAX: €3,078.92

Jean Grivot Vosne-Romanee 1er Cru Les Beaux Monts 2014 (3x75cl)

Inc. TAX: €778.39

2014
Burgundy
3x75cl
1
94 (WA)

Read Review/Description

Inc. TAX: €778.39

Jean Grivot Vosne-Romanee 1er Cru Les Beaux Monts 2014 (6x75cl)

Inc. TAX: €1,556.12

2014
Burgundy
6x75cl
1
94 (WA)

Read Review/Description

Inc. TAX: €1,556.12

Jean Grivot Vosne-Romanee 1er Cru Les Beaux Monts 2018 (12x75cl)

Inc. TAX: €3,624.76

2018
Burgundy
12x75cl
1
92-94 (VN)

Read Review/Description

Inc. TAX: €3,624.76

Jean Grivot Vosne-Romanee 1er Cru Les Beaux Monts 2018 (3x150cl)

Inc. TAX: €2,064.92

2018
Burgundy
3x150cl
1
92-94 (VN)

Read Review/Description

Inc. TAX: €2,064.92
Year
Wine
Region
Format
Qty
Score
Price
Wishlist

Jean Grivot Bourgogne Rouge 2018 (6x75cl)

In Bond: €230.00

2018
Burgundy
6x75cl
2
86-88 (VN)

Read Review/Description

In Bond: €230.00

Jean Grivot Bourgogne Rouge 2019 (6x75cl)

In Bond: €230.00

2019
Burgundy
6x75cl
2
87-89 (VN)

Read Review/Description

In Bond: €230.00

Jean Grivot Bourgogne Rouge 2020 (6x75cl)

In Bond: €344.00

2020
Burgundy
6x75cl
2
87-89 (BH)

Read Review/Description

In Bond: €344.00

Jean Grivot Chambolle-Musigny 1er Cru La Combe d'Orveau 2014 (12x75cl)

In Bond: €1,130.00

2014
Burgundy
12x75cl
5
90-92 (WA)

Read Review/Description

In Bond: €1,130.00

Jean Grivot Chambolle-Musigny 1er Cru La Combe d'Orveau 2017 (6x75cl)

In Bond: €563.00

2017
Burgundy
6x75cl
1
87-89 (VN)

Read Review/Description

In Bond: €563.00

Jean Grivot Clos-de-Vougeot Grand Cru 1995 (6x75cl)

In Bond: €1,365.00

1995
Burgundy
6x75cl
1
93 (WA)

Read Review/Description

In Bond: €1,365.00

Jean Grivot Clos-de-Vougeot Grand Cru 2011 (6x75cl)

In Bond: €1,300.00

2011
Burgundy
6x75cl
13
92-94 (VN)

Read Review/Description

In Bond: €1,300.00

Jean Grivot Clos-de-Vougeot Grand Cru 2015 (6x75cl)

In Bond: €1,920.00

2015
Burgundy
6x75cl
1
95-97 (WA)

Read Review/Description

In Bond: €1,920.00

Jean Grivot Clos-de-Vougeot Grand Cru 2019 (3x75cl)

In Bond: €1,095.00

2019
Burgundy
3x75cl
1
95-97 (VN)

Read Review/Description

In Bond: €1,095.00

Jean Grivot Echezeaux Grand Cru 1997 (3x75cl)

In Bond: €1,095.00

1997
Burgundy
3x75cl
1
88-90 (VN)

Read Review/Description

In Bond: €1,095.00

Jean Grivot Echezeaux Grand Cru 2013 (6x75cl)

In Bond: €1,935.00

2013
Burgundy
6x75cl
1
96 (WE)

Read Review/Description

In Bond: €1,935.00

Jean Grivot Echezeaux Grand Cru 2019 (6x75cl)

In Bond: €4,030.00

2019
Burgundy
6x75cl
1
93-95 (VN)

Read Review/Description

In Bond: €4,030.00

Jean Grivot Nuits-Saint-Georges 1er Cru Les Boudots 2011 (12x75cl)

In Bond: €1,635.00

2011
Burgundy
12x75cl
5
92 (VN)

Read Review/Description

In Bond: €1,635.00

Jean Grivot Nuits-Saint-Georges 1er Cru Les Boudots 2018 (6x75cl)

In Bond: €1,320.00

2018
Burgundy
6x75cl
1
93-95 (VN)

Read Review/Description

In Bond: €1,320.00

Jean Grivot Nuits-Saint-Georges 1er Cru Les Pruliers 2011 (12x75cl)

In Bond: €1,310.00

2011
Burgundy
12x75cl
7
91-93 (VN)

Read Review/Description

In Bond: €1,310.00

Jean Grivot Nuits-Saint-Georges 1er Cru Les Pruliers 2013 (6x75cl)

In Bond: €565.00

2013
Burgundy
6x75cl
1
91-93 (VN)

Read Review/Description

In Bond: €565.00

Jean Grivot Nuits-Saint-Georges 1er Cru Les Pruliers 2014 (6x75cl)

In Bond: €739.00

2014
Burgundy
6x75cl
1
92-94 (WA)

Read Review/Description

In Bond: €739.00

Jean Grivot Nuits-Saint-Georges 1er Cru Les Pruliers 2015 (6x75cl)

In Bond: €1,030.00

2015
Burgundy
6x75cl
2
91-94 (BH)

Read Review/Description

In Bond: €1,030.00

Jean Grivot Nuits-Saint-Georges 1er Cru Les Pruliers 2018 (6x75cl)

In Bond: €665.00

2018
Burgundy
6x75cl
1
91-95 (JMO)

Read Review/Description

In Bond: €665.00

Jean Grivot Nuits-Saint-Georges 1er Cru Les Roncieres 2018 (6x75cl)

In Bond: €656.00

2018
Burgundy
6x75cl
1
90-93 (BH)

Read Review/Description

In Bond: €656.00

Jean Grivot Nuits-Saint-Georges Aux Lavieres 2018 (6x75cl)

In Bond: €514.00

2018
Burgundy
6x75cl
1
91-93 (VN)

Read Review/Description

In Bond: €514.00

Jean Grivot Nuits-Saint-Georges Aux Lavieres 2019 (6x75cl)

In Bond: €434.00

2019
Burgundy
6x75cl
1
90-92 (VN)

Read Review/Description

In Bond: €434.00

Jean Grivot Nuits-Saint-Georges Les Charmois 2019 (12x75cl)

In Bond: €1,915.00

2019
Burgundy
12x75cl
1
91-93 (VN)

Read Review/Description

In Bond: €1,915.00

Jean Grivot Richebourg Grand Cru 1985 (6x75cl)

In Bond: €13,310.00

1985
Burgundy
6x75cl
1
-
In Bond: €13,310.00

Jean Grivot Vosne-Romanee 1er Cru Aux Brulees 2011 (6x75cl)

In Bond: €1,705.00

2011
Burgundy
6x75cl
2
91-93 (VN)

Read Review/Description

In Bond: €1,705.00

Jean Grivot Vosne-Romanee 1er Cru Les Beaux Monts 2011 (6x75cl)

In Bond: €2,550.00

2011
Burgundy
6x75cl
1
93-95 (VN)

Read Review/Description

In Bond: €2,550.00

Jean Grivot Vosne-Romanee 1er Cru Les Beaux Monts 2014 (3x75cl)

In Bond: €641.00

2014
Burgundy
3x75cl
1
94 (WA)

Read Review/Description

In Bond: €641.00

Jean Grivot Vosne-Romanee 1er Cru Les Beaux Monts 2014 (6x75cl)

In Bond: €1,281.00

2014
Burgundy
6x75cl
1
94 (WA)

Read Review/Description

In Bond: €1,281.00

Jean Grivot Vosne-Romanee 1er Cru Les Beaux Monts 2018 (12x75cl)

In Bond: €2,990.00

2018
Burgundy
12x75cl
1
92-94 (VN)

Read Review/Description

In Bond: €2,990.00

Jean Grivot Vosne-Romanee 1er Cru Les Beaux Monts 2018 (3x150cl)

In Bond: €1,705.00

2018
Burgundy
3x150cl
1
92-94 (VN)

Read Review/Description

In Bond: €1,705.00