Jean Chartron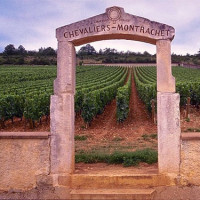 Jean-Michel Chartron is the fifth generation winemaker of Domaine Jean Chartron, which has origins dating back to 1873. Their influence on Puligny's heritage was cemented when the domaine successfully petitioned to add the name of the most famous local vineyard 'Montrachet' to that of the village; thus Puligny Montrachet came into being.
Originally the domaine sold most of its wines to negociants until 1989. Since the 90s they have expanded into St. Aubin and Chassagne to their present holdings of 13 hectares, including three outstanding monopoles: Chevalier Montrachet "Clos du Chevaliers," Clos du Cailleret and Clos de la Pucelle, all in the family since 1917. Jean-Michel is expertly crafting some of the finest wines in Puligny-Montrachet; generous yet always sophisticated in style.
There are no products matching the selection.