Georges Noellat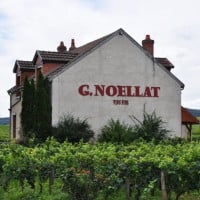 Maxime Cheurlin, only in his 20s, has taken over this established Vosne Romanee domaine from his grandmother since 2010 and has achieved considerable success. Maxime is the nephew of the Jayer family and a cousin of Guillaume Rouget (son of Emmanuel Rouget) who trained with legendary Henri Jayer. Maxime worked at Rouget in 2009 and Gros Frere & Soeur in Vosne Romanee in 2008. Maxime's style is modelled somewhat after Rouget's, with a focus on clarity and a pronounced influence of new oak.
The wines are elegant yet exhibit good power and poise with a good progression of quality and style from the villages-level up to the Grands Crus. The character of the vintage comes through as well with the wines tasting surprisingly forward from the barrel. These will age well and please at every stage in their development.
There are no products matching the selection.