Clarendon Hills
Something of a maverick estate found in the heart of McLaren Vale, Clarendon Hills is a small but influential family-run winery. Today, we are delighted to offer a small parcel of their leading wine - the utterly perfect Astralis 2010.
Founded by Roman Bratasiuk, a biochemist by trade, in 1990, Clarendon Hills is a pioneering producer of Australian fine wine. This legendary estate is still shepherded to greatness by this self-taught winemaker, whose obsession with the great wines of the world has seen him produce one of them!
Deciding to focus on single-vineyard cuvées in order to convey the incredible terroirs available to him, Bratasiuk is determined to allow his wines to convey a sense of place. Thoughts of monstrously sweet, extracted, mass-produced Aussie Shiraz should be as far as possible from anyone's mind whilst considering Clarendon Hills. They are simply sublime expressions of varietal and regions.
The 1994 and 1996 vintages are in the "Greatest 1000 Wines of All Time 1727-2006".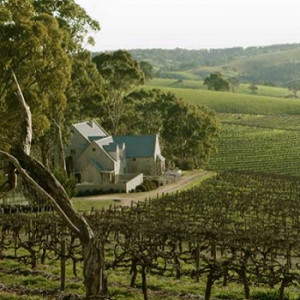 Prices:
Product Name
Region
Qty
Score
Price
South Australia
1
99 (WA)

Inc. TAX

€425.56

Wine Advocate (99)

The 2001 Syrah Astralis Vineyard may be just as compelling as the 2002. Tighter because of being in the bottle, it is an extraordinary effort that offers the essence of graphite, blackberry liqueur, espresso, and acacia flowers, all combining into an olfactory smorgasbord for the senses. Sensationally concentrated, with sweet tannin, but neither weighty nor over the top as might be expected for a wine of such extreme richness, it is an extraordinarily well-delineated Syrah that should hit its prime in 10-12 years, and last for 30-40. Hail Caesar ... I mean Roman!

More Info

South Australia
1
99 (WA)

Inc. TAX

€1,632.92

Wine Advocate (99)

At the top of the pyramid is the 2005 Syrah Astralis Vineyard. It is sourced from a vineyard planted in 1920 and is one of the Syrah cuvees in which 100% new oak is utilized (along with Brookman, Hickinbotham, and Piggott Range). It delivers an ethereal bouquet of smoky oak, violets, espresso, black pepper, blueberry, and blackberry liqueur. Densely packed and tightly wound, all it needs is time. The wine is totally harmonious, impeccably balanced, and exceptionally long. When it fully unwinds, even my high rating will appear conservative. Its only competition comes from the likes of Guigal, Chapoutier, Chave, Krankl, and Ringland.

More Info

South Australia
1
97 (WA)

Inc. TAX

€1,097.72

Wine Advocate (97)

Deep garnet-purple in color, the 2009 Astralis presents a very fruity, floral nose with lifted notes of blueberries. The palate is concentrated with a slight prune character and has very crisp acidity. At this stage the phenolics are showing a little chewy before finishing long. Drink it now to 2027+.

More Info

South Australia
2
100 (WA)

Inc. TAX

€1,602.92

Wine Advocate (100)

Deep garnet-purple in color, the 2010 Astralis is still quite primary eliciting aromas of black plums, blueberry compote and blackcurrant liqueur with a savory and baking spice undercurrent plus a fragrant whiff of violets. Very structured, fine and complex in the medium to full-bodied mouth, this wine is revealing much more than when I first tasted it a year ago and is now showing layer upon layer of black fruit preserves, mocha, toast and spices before finishing with great length. Extraordinary wine. Approachable now, it should cellar to 2030+.

More Info

South Australia
1
96+ (WA)

Inc. TAX

€1,214.90

Wine Advocate (96+)

The deep garnet-purple 2011 Astralis offers a nose redolent of Christmas pudding, allspice, mocha and anise along with a lovely core of prunes, black cherry preserves and dusty earth. Medium to full-bodied, it fills the mouth with elegant, effortless fruit, with a medium level of finely grained tannins, just enough acidity, and a long and multi-layered finish. Drink it 2015 to 2030+.

More Info

South Australia
1
92 (VN)

Inc. TAX

€294.92

Vinous (92)

Full ruby. Deep, smoky aromas of blackcurrant, dried rose and cracked pepper, with a slow-building herbal quality. At once juicy and smooth, with intense red fruit compote flavors over a firm mineral underpinning. Finishes spicy and long, with supple tannins arriving late and adding gentle grip. Drinking well right now but this should be even better with a couple more years of bottle age. This was aged in 85% new French oak.

More Info

South Australia
3
94-96 (WA)

Inc. TAX

€506.12

Wine Advocate (94-96)

The top Grenache cuvee (essentially a selection of the finest fruit from the Blewitt Springs vineyard) is the 2004 Grenache Old Vines Romas Vineyard. Cropped at ½ ton of fruit per acre, it boasts a deep ruby color, fabulous density, and a big, earthy bouquet of loamy soil, minerals, black raspberries, kirsch liqueur, flowers, and spice box. With great intensity as well as purity, and an expansive, savory mouthfeel, it is a fabulous offering to drink over the next 10-12 years.

More Info

South Australia
4
94 (VN)

Inc. TAX

€540.50

Vinous (94)

Deep purple. Explosively pure aromas of raspberry, boysenberry and kirsch are almost head-spinning in their intensity and breadth. Lush, sweet and creamy in texture, with blackberry and boysenberry flavors penetrating every nook and cranny of the palate. But this superbly concentrated, deep wine is by no means a bruiser, as bright acids give the fruit lift and focus. The finish is a seemingly endless display of spicy, sweet red and dark berries, with whatever tannins there are utterly consumed by the black hole of fruit.

More Info

South Australia
1
95 (VN)

Inc. TAX

€342.92

Vinous (95)

(90% new French oak) Opaque ruby. Smoky dark berry, cherry-cola, licorice and sassafras on the nose, with a lively mineral quality adding urgency. Gains complexity with air, picking up a floral nuance along with sexy Asian spice character. Fleshy and sweet in the mouth, with powerful dark fruit and floral pastille flavors supported by a firm mineral spine. Leaves a sweet trail of red and dark berries behind on the strikingly persistent, pure finish.

More Info

South Australia
3
95 (VN)

Inc. TAX

€419.72

Vinous (95)

Dark, glass-staining purple. Expansive, floral bouquet of boysenberry, candied plum, blueberry jam and kirsch, with sexy oak spices and vanilla accentuating the impression of sweetness. A gorgeous expression of bright dark berry flavors, complicated by deft notes of cinnamon, cigar box and star anise. This shows impressive power but also an overall sense of elegance and finesse, especially on the juicy, long finish. An amazing wine, with jaw-dropping concentration and clarity.

More Info

South Australia
2
95 (WA)

Inc. TAX

€371.72

Wine Advocate (95)

An amazing performance, even better than last year's showing from tank, the 2004 Syrah Moritz is produced from one of Clarendon Hills' youngest vineyard sites (planted in 1975). The wine was aged in 42% new French oak for 18 months prior to being bottled unfined and unfiltered. Gorgeous aromas of flowers, blueberries, cassis, and meat jump from the glass of this cuvee. With huge body and a rich, intense style, Bratasiuk claims it is his hypothetical blend of a Cornas and Hermitage, although it possesses more fruit than most of those wines. It should drink well for a minimum of 15 years.

More Info

South Australia
1
92 (WA)

Inc. TAX

€410.12

Wine Advocate (92)

The 2008 Onkaparinga Vineyard Syrah is very deep garnet-purple in color, revealing notes of tar and tires over fruits of the forest conserve, warm black currant, licorice, loam, vanilla, cedar, meat and damp leaves. Ripe and fleshy in the mouth, it has a solid backbone of high acid and medium-firm fine tannins, finishing long and earthy. It should be best from 2013 to 2020+.

More Info

South Australia
1
99 (WA)

Inc. TAX

€940.52

Wine Advocate (99)

Medium garnet-purple in color and displaying a beautiful nose of violets, orange peel and black cherries alongside notes of spice cake, white pepper and lavender, the full-bodied 2006 Romas Vineyard Grenache is big, rich and gorgeous with a crisp acid backbone draped with layer upon layer of concentrated fruit flavor. The medium-firm, very fine tannins carry it through to a long finish. Drink it now to 2025+.

More Info

South Australia
1
93+ (VN)

Inc. TAX

€486.92

Vinous (93+)

(84-year-old vines) Saturated ruby. The most aromatically complex of this year's set of grenache bottlings, displaying red and dark berries, cherry, rooty sassafras, smoky herbs and a sexy floral quality. Rich, palate-staining raspberry and boysenberry flavors are given shape by fine-grained tannins, which gain power with air. Packed with dense fruit but slow to show itself right now, finishing with a late note of exotic floral pastilles and very good youthful grip. This could use a couple years to unwind.

More Info
Product Name
Region
Qty
Score
Price
South Australia
1
99 (WA)

In Bond

€352.00

Wine Advocate (99)

The 2001 Syrah Astralis Vineyard may be just as compelling as the 2002. Tighter because of being in the bottle, it is an extraordinary effort that offers the essence of graphite, blackberry liqueur, espresso, and acacia flowers, all combining into an olfactory smorgasbord for the senses. Sensationally concentrated, with sweet tannin, but neither weighty nor over the top as might be expected for a wine of such extreme richness, it is an extraordinarily well-delineated Syrah that should hit its prime in 10-12 years, and last for 30-40. Hail Caesar ... I mean Roman!

More Info

South Australia
1
99 (WA)

In Bond

€1,345.00

Wine Advocate (99)

At the top of the pyramid is the 2005 Syrah Astralis Vineyard. It is sourced from a vineyard planted in 1920 and is one of the Syrah cuvees in which 100% new oak is utilized (along with Brookman, Hickinbotham, and Piggott Range). It delivers an ethereal bouquet of smoky oak, violets, espresso, black pepper, blueberry, and blackberry liqueur. Densely packed and tightly wound, all it needs is time. The wine is totally harmonious, impeccably balanced, and exceptionally long. When it fully unwinds, even my high rating will appear conservative. Its only competition comes from the likes of Guigal, Chapoutier, Chave, Krankl, and Ringland.

More Info

South Australia
1
97 (WA)

In Bond

€899.00

Wine Advocate (97)

Deep garnet-purple in color, the 2009 Astralis presents a very fruity, floral nose with lifted notes of blueberries. The palate is concentrated with a slight prune character and has very crisp acidity. At this stage the phenolics are showing a little chewy before finishing long. Drink it now to 2027+.

More Info

South Australia
2
100 (WA)

In Bond

€1,320.00

Wine Advocate (100)

Deep garnet-purple in color, the 2010 Astralis is still quite primary eliciting aromas of black plums, blueberry compote and blackcurrant liqueur with a savory and baking spice undercurrent plus a fragrant whiff of violets. Very structured, fine and complex in the medium to full-bodied mouth, this wine is revealing much more than when I first tasted it a year ago and is now showing layer upon layer of black fruit preserves, mocha, toast and spices before finishing with great length. Extraordinary wine. Approachable now, it should cellar to 2030+.

More Info

South Australia
1
96+ (WA)

In Bond

€997.00

Wine Advocate (96+)

The deep garnet-purple 2011 Astralis offers a nose redolent of Christmas pudding, allspice, mocha and anise along with a lovely core of prunes, black cherry preserves and dusty earth. Medium to full-bodied, it fills the mouth with elegant, effortless fruit, with a medium level of finely grained tannins, just enough acidity, and a long and multi-layered finish. Drink it 2015 to 2030+.

More Info

South Australia
1
92 (VN)

In Bond

€230.00

Vinous (92)

Full ruby. Deep, smoky aromas of blackcurrant, dried rose and cracked pepper, with a slow-building herbal quality. At once juicy and smooth, with intense red fruit compote flavors over a firm mineral underpinning. Finishes spicy and long, with supple tannins arriving late and adding gentle grip. Drinking well right now but this should be even better with a couple more years of bottle age. This was aged in 85% new French oak.

More Info

South Australia
3
94-96 (WA)

In Bond

€406.00

Wine Advocate (94-96)

The top Grenache cuvee (essentially a selection of the finest fruit from the Blewitt Springs vineyard) is the 2004 Grenache Old Vines Romas Vineyard. Cropped at ½ ton of fruit per acre, it boasts a deep ruby color, fabulous density, and a big, earthy bouquet of loamy soil, minerals, black raspberries, kirsch liqueur, flowers, and spice box. With great intensity as well as purity, and an expansive, savory mouthfeel, it is a fabulous offering to drink over the next 10-12 years.

More Info

South Australia
4
94 (VN)

In Bond

€435.00

Vinous (94)

Deep purple. Explosively pure aromas of raspberry, boysenberry and kirsch are almost head-spinning in their intensity and breadth. Lush, sweet and creamy in texture, with blackberry and boysenberry flavors penetrating every nook and cranny of the palate. But this superbly concentrated, deep wine is by no means a bruiser, as bright acids give the fruit lift and focus. The finish is a seemingly endless display of spicy, sweet red and dark berries, with whatever tannins there are utterly consumed by the black hole of fruit.

More Info

South Australia
1
95 (VN)

In Bond

€270.00

Vinous (95)

(90% new French oak) Opaque ruby. Smoky dark berry, cherry-cola, licorice and sassafras on the nose, with a lively mineral quality adding urgency. Gains complexity with air, picking up a floral nuance along with sexy Asian spice character. Fleshy and sweet in the mouth, with powerful dark fruit and floral pastille flavors supported by a firm mineral spine. Leaves a sweet trail of red and dark berries behind on the strikingly persistent, pure finish.

More Info

South Australia
3
95 (VN)

In Bond

€334.00

Vinous (95)

Dark, glass-staining purple. Expansive, floral bouquet of boysenberry, candied plum, blueberry jam and kirsch, with sexy oak spices and vanilla accentuating the impression of sweetness. A gorgeous expression of bright dark berry flavors, complicated by deft notes of cinnamon, cigar box and star anise. This shows impressive power but also an overall sense of elegance and finesse, especially on the juicy, long finish. An amazing wine, with jaw-dropping concentration and clarity.

More Info

South Australia
2
95 (WA)

In Bond

€294.00

Wine Advocate (95)

An amazing performance, even better than last year's showing from tank, the 2004 Syrah Moritz is produced from one of Clarendon Hills' youngest vineyard sites (planted in 1975). The wine was aged in 42% new French oak for 18 months prior to being bottled unfined and unfiltered. Gorgeous aromas of flowers, blueberries, cassis, and meat jump from the glass of this cuvee. With huge body and a rich, intense style, Bratasiuk claims it is his hypothetical blend of a Cornas and Hermitage, although it possesses more fruit than most of those wines. It should drink well for a minimum of 15 years.

More Info

South Australia
1
92 (WA)

In Bond

€326.00

Wine Advocate (92)

The 2008 Onkaparinga Vineyard Syrah is very deep garnet-purple in color, revealing notes of tar and tires over fruits of the forest conserve, warm black currant, licorice, loam, vanilla, cedar, meat and damp leaves. Ripe and fleshy in the mouth, it has a solid backbone of high acid and medium-firm fine tannins, finishing long and earthy. It should be best from 2013 to 2020+.

More Info

South Australia
1
99 (WA)

In Bond

€768.00

Wine Advocate (99)

Medium garnet-purple in color and displaying a beautiful nose of violets, orange peel and black cherries alongside notes of spice cake, white pepper and lavender, the full-bodied 2006 Romas Vineyard Grenache is big, rich and gorgeous with a crisp acid backbone draped with layer upon layer of concentrated fruit flavor. The medium-firm, very fine tannins carry it through to a long finish. Drink it now to 2025+.

More Info

South Australia
1
93+ (VN)

In Bond

€390.00

Vinous (93+)

(84-year-old vines) Saturated ruby. The most aromatically complex of this year's set of grenache bottlings, displaying red and dark berries, cherry, rooty sassafras, smoky herbs and a sexy floral quality. Rich, palate-staining raspberry and boysenberry flavors are given shape by fine-grained tannins, which gain power with air. Packed with dense fruit but slow to show itself right now, finishing with a late note of exotic floral pastilles and very good youthful grip. This could use a couple years to unwind.

More Info