Chapoutier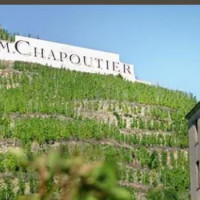 Established in 1808, M. Chapoutier is one of the oldest producers in the Rhône Valley. But its current worldwide fame - and the quality of its wines today - can be credited to the arrival of Michel Chapoutier in 1990. His willingness to change established practices - plus his determination to reflect the full potential of individual terroirs - has cemented his reputation as one of the greatest winemakers in the world.
Chapoutier is famed for pioneering organic and biodynamic viticulture. Since 1991, Michel and his team have worked tirelessly to convert their vineyards to biodynamic methods, and this practice has now been copied by many of the world's leading wine estates:
"What he [Michel Chapoutier] has accomplished over the last two decades or more is one of the great wine stories of the modern era." – Robert M. Parker Jr.
Prices:
Year
Wine
Region
Format
Qty
Score
Price
Wishlist

Chapoutier Bila-Haut Cotes-du-Rousillon Occultum Lapidem 2016 (6x75cl)

Inc. TAX: €185.70

2016
Roussillon
6x75cl
1
89-91 (WA)

Read Review/Description

Inc. TAX: €185.70

Chapoutier Bila-Haut Cotes-du-Roussillon L'Esquerda 2016 (6x150cl)

Inc. TAX: €366.60

2016
Roussillon
6x150cl
1
94-96 (WA)

Read Review/Description

Inc. TAX: €366.60

Chapoutier Bila-Haut Cotes-du-Roussillon Occultum Lapidem 2015 (1x300cl)

Inc. TAX: €139.00

2015
Roussillon
1x300cl
1
94 (WA)

Read Review/Description

Inc. TAX: €139.00

Chapoutier Bila-Haut Cotes-du-Roussillon Villages V.I.T 2015 (6x75cl)

Inc. TAX: €290.10

2015
Roussillon
6x75cl
2
95 (WA)

Read Review/Description

Inc. TAX: €290.10

Chapoutier Bila-Haut Cotes-du-Roussillon Villages V.I.T 2019 (6x75cl)

Inc. TAX: €283.22

2019
Roussillon
6x75cl
10
-
Inc. TAX: €283.22

Chapoutier Chateauneuf-du-Pape Barbe Rac 2017 (6x75cl)

Inc. TAX: €568.50

2017
Rhone
6x75cl
1
96 (WA)

Read Review/Description

Inc. TAX: €568.50

Chapoutier Chateauneuf-du-Pape Barbe Rac 2018 (6x75cl)

Inc. TAX: €491.70

2018
Rhone
6x75cl
1
97 (JD)

Read Review/Description

Inc. TAX: €491.70

Chapoutier Cote-Rotie La Mordoree 2019 (6x75cl)

Inc. TAX: €658.50

2019
Rhone
6x75cl
4
95-97 (JD)

Read Review/Description

Inc. TAX: €658.50

Chapoutier Ermitage De L'Oree Blanc 2010 (6x75cl)

Inc. TAX: €1,830.58

2010
Rhone
6x75cl
1
100 (WA)

Read Review/Description

Inc. TAX: €1,830.58

Chapoutier Ermitage L'Ermite Blanc 2005 (1x150cl)

Inc. TAX: €945.61

2005
Rhone
1x150cl
1
-
Inc. TAX: €945.61

Chapoutier Ermitage L'Ermite Blanc 2014 (6x75cl)

Inc. TAX: €4,187.70

2014
Rhone
6x75cl
1
-
Inc. TAX: €4,187.70

Chapoutier Ermitage L'Ermite Blanc 2017 (6x75cl)

Inc. TAX: €3,707.70

2017
Rhone
6x75cl
1
100 (WA)

Read Review/Description

Inc. TAX: €3,707.70

Chapoutier Ermitage L'Ermite Blanc 2019 (6x75cl)

Inc. TAX: €2,963.70

2019
Rhone
6x75cl
1
100 (JD)

Read Review/Description

Inc. TAX: €2,963.70

Chapoutier Ermitage Le Meal 2019 (6x75cl)

Inc. TAX: €1,160.10

2019
Rhone
6x75cl
1
97-99 (JD)

Read Review/Description

Inc. TAX: €1,160.10

Chapoutier Ermitage Le Meal Blanc 1997 (6x75cl)

Inc. TAX: €1,403.91

1997
Rhone
6x75cl
1
-
Inc. TAX: €1,403.91

Chapoutier Ermitage Le Meal Blanc 2019 (6x75cl)

Inc. TAX: €1,343.70

2019
Rhone
6x75cl
1
100 (JD)

Read Review/Description

Inc. TAX: €1,343.70

Chapoutier Ermitage Le Pavillon 2019 (6x75cl)

Inc. TAX: €1,503.30

2019
Rhone
6x75cl
3
98-100 (JD)

Read Review/Description

Inc. TAX: €1,503.30

Chapoutier Ermitage Les Greffieux 2019 (6x75cl)

Inc. TAX: €708.90

2019
Rhone
6x75cl
15
96-98 (JD)

Read Review/Description

Inc. TAX: €708.90

Chapoutier Hermitage Chante-Alouette Blanc 2015 (6x75cl)

Inc. TAX: €414.90

2015
Rhone
6x75cl
1
95 (WA)

Read Review/Description

Inc. TAX: €414.90

Chapoutier Saint-Joseph Le Clos 2019 (6x75cl)

Inc. TAX: €658.50

2019
Rhone
6x75cl
4
96-98 (JD)

Read Review/Description

Inc. TAX: €658.50

Chapoutier Saint-Joseph Les Granits 2019 (6x75cl)

Inc. TAX: €316.50

2019
Rhone
6x75cl
3
94-96 (JD)

Read Review/Description

Inc. TAX: €316.50

Chapoutier Saint-Joseph Les Granits Blanc 2018 (6x75cl)

Inc. TAX: €420.90

2018
Rhone
6x75cl
1
97 (JD)

Read Review/Description

Inc. TAX: €420.90

Chapoutier Saint-Joseph Les Granits Blanc 2019 (6x75cl)

Inc. TAX: €324.90

2019
Rhone
6x75cl
2
96 (JD)

Read Review/Description

Inc. TAX: €324.90
Year
Wine
Region
Format
Qty
Score
Price
Wishlist

Chapoutier Bila-Haut Cotes-du-Rousillon Occultum Lapidem 2016 (6x75cl)

In Bond: €140.00

2016
Roussillon
6x75cl
1
89-91 (WA)

Read Review/Description

In Bond: €140.00

Chapoutier Bila-Haut Cotes-du-Roussillon L'Esquerda 2016 (6x150cl)

In Bond: €276.00

2016
Roussillon
6x150cl
1
94-96 (WA)

Read Review/Description

In Bond: €276.00

Chapoutier Bila-Haut Cotes-du-Roussillon Occultum Lapidem 2015 (1x300cl)

In Bond: €106.00

2015
Roussillon
1x300cl
1
94 (WA)

Read Review/Description

In Bond: €106.00

Chapoutier Bila-Haut Cotes-du-Roussillon Villages V.I.T 2015 (6x75cl)

In Bond: €227.00

2015
Roussillon
6x75cl
2
95 (WA)

Read Review/Description

In Bond: €227.00

Chapoutier Bila-Haut Cotes-du-Roussillon Villages V.I.T 2019 (6x75cl)

In Bond: €221.00

2019
Roussillon
6x75cl
10
-
In Bond: €221.00

Chapoutier Chateauneuf-du-Pape Barbe Rac 2017 (6x75cl)

In Bond: €459.00

2017
Rhone
6x75cl
1
96 (WA)

Read Review/Description

In Bond: €459.00

Chapoutier Chateauneuf-du-Pape Barbe Rac 2018 (6x75cl)

In Bond: €395.00

2018
Rhone
6x75cl
1
97 (JD)

Read Review/Description

In Bond: €395.00

Chapoutier Cote-Rotie La Mordoree 2019 (6x75cl)

In Bond: €534.00

2019
Rhone
6x75cl
4
95-97 (JD)

Read Review/Description

In Bond: €534.00

Chapoutier Ermitage De L'Oree Blanc 2010 (6x75cl)

In Bond: €1,510.00

2010
Rhone
6x75cl
1
100 (WA)

Read Review/Description

In Bond: €1,510.00

Chapoutier Ermitage L'Ermite Blanc 2005 (1x150cl)

In Bond: €783.00

2005
Rhone
1x150cl
1
-
In Bond: €783.00

Chapoutier Ermitage L'Ermite Blanc 2014 (6x75cl)

In Bond: €3,475.00

2014
Rhone
6x75cl
1
-
In Bond: €3,475.00

Chapoutier Ermitage L'Ermite Blanc 2017 (6x75cl)

In Bond: €3,075.00

2017
Rhone
6x75cl
1
100 (WA)

Read Review/Description

In Bond: €3,075.00

Chapoutier Ermitage L'Ermite Blanc 2019 (6x75cl)

In Bond: €2,455.00

2019
Rhone
6x75cl
1
100 (JD)

Read Review/Description

In Bond: €2,455.00

Chapoutier Ermitage Le Meal 2019 (6x75cl)

In Bond: €952.00

2019
Rhone
6x75cl
1
97-99 (JD)

Read Review/Description

In Bond: €952.00

Chapoutier Ermitage Le Meal Blanc 1997 (6x75cl)

In Bond: €1,155.00

1997
Rhone
6x75cl
1
-
In Bond: €1,155.00

Chapoutier Ermitage Le Meal Blanc 2019 (6x75cl)

In Bond: €1,105.00

2019
Rhone
6x75cl
1
100 (JD)

Read Review/Description

In Bond: €1,105.00

Chapoutier Ermitage Le Pavillon 2019 (6x75cl)

In Bond: €1,238.00

2019
Rhone
6x75cl
3
98-100 (JD)

Read Review/Description

In Bond: €1,238.00

Chapoutier Ermitage Les Greffieux 2019 (6x75cl)

In Bond: €576.00

2019
Rhone
6x75cl
15
96-98 (JD)

Read Review/Description

In Bond: €576.00

Chapoutier Hermitage Chante-Alouette Blanc 2015 (6x75cl)

In Bond: €331.00

2015
Rhone
6x75cl
1
95 (WA)

Read Review/Description

In Bond: €331.00

Chapoutier Saint-Joseph Le Clos 2019 (6x75cl)

In Bond: €534.00

2019
Rhone
6x75cl
4
96-98 (JD)

Read Review/Description

In Bond: €534.00

Chapoutier Saint-Joseph Les Granits 2019 (6x75cl)

In Bond: €249.00

2019
Rhone
6x75cl
3
94-96 (JD)

Read Review/Description

In Bond: €249.00

Chapoutier Saint-Joseph Les Granits Blanc 2018 (6x75cl)

In Bond: €336.00

2018
Rhone
6x75cl
1
97 (JD)

Read Review/Description

In Bond: €336.00

Chapoutier Saint-Joseph Les Granits Blanc 2019 (6x75cl)

In Bond: €256.00

2019
Rhone
6x75cl
2
96 (JD)

Read Review/Description

In Bond: €256.00