Castell In Villa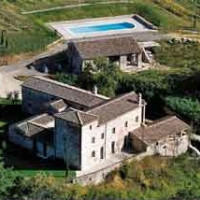 About Castell'in-Villa
Castell'in Villa is a 54-hectare estate, located in the southernmost tip of Chianti Classico, is certainly one of those producers that those "in the know" pride themselves on being familiar with. A by-word for traditionally crafted Chianti, these 100% Sangiovese expressions can last well into their 40s.
About Principessa Coralia Pignatelli della Leonessa
Principessa Coralia Pignatelli della Leonessa, a truly fascinating winemaker, who purchased Castell'in Villa in 1968, has resisted the allure of accommodating certain critics. Always act in the interests of this fabulously historical estate and lovers of her wine, she crafts the purest expressions of not just the terroir of the region, but also the style that made Chianti's name hundreds of years ago.
One of the most reclusive estate owners in the world, she rarely accepts visitors at her Villa in Castelnuovo Berardenga and virtually never sends her wines in for review. Her whole focus is winemaking, resulting in adoration from the world's foremost Italian critic, Antonio Galloni (Vinous):
"Castell'in Villa remains a beacon for classically built wines, even if the Chianti Classicos are a bit more approachable young than they used to be. Coralia Pignatelli della Leonessa is a notorious recluse. She releases her wines later than most of her colleagues and is reluctant to show them at all. But wine lovers who are familiar with Castell'in Villa know just how special the wines can be" - Antonio Galloni (Vinous)
Prices: