Brane-Cantenac
About Brane-Cantenac
An estate with a remarkably storied history, it may well hold the record for most name changes of any property in Bordeaux! Brane-Cantenac, as we know it, is a 2éme Grand Cru Classé in the 1855 Classification. It came to be in the early 17th century when it was known as Domaine Guilhem Hosten. The wine was produced here early in the estate's life those many centuries ago, with the vineyards first developed by the Gorce family, owners in the late 1700's, who named it Château Gorce-Guy.
Their wine was so highly regarded that it was one of the most expensive wines in all of Bordeaux, selling for almost as much money as Brane-Mouton (later of course purchased by the Rothschild family), the first property of the Baron of Brane who would sell Mouton in 1833 to fund his purchase of Cantenac.
Finally, on the cusp of receiving its modern title, the Baron combined his own with the name of the nearby village of Cantenac in the Margaux appellation, just to the West of which the estate's vineyards are still to be found.
The Winemaking and the wine
Today it is run by the extremely capable Henri Lurton. Henri has overseen a huge programme of vineyard replanting, density increasing and drainage improvements. The total vineyard is 75ha with 55% Cabernet Sauvignon, 39.5% Merlot, 4.5% Cabernet Franc, 1% Petit Verdot and 5% Carménère (used for the first time in the 2011 vintage). The 45ha used to produce the Grand Vin are mainly surrounding the château.
Henri's arrival precipitated extensive investment in the winery, as well as vastly improved vineyard management techniques. Consequently, the wines are consistently showing weight and concentration, alongside that haunting bouquet and quintessential elegance that characterise the wines of Margaux.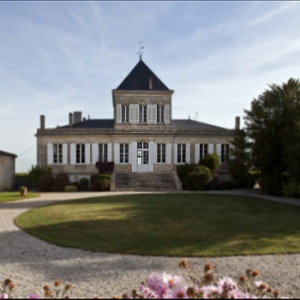 Name
Price Low
Price High
Year (Old)
Year (New)
Prices:
Product Name
Region
Qty
Score
Price

Bordeaux
6
91 (VN (AG))

Inc. TAX

€286.07

Vinous - Antonio Galloni (91)

Super-ripe dark cherry, chocolate, plum, new leather, sweet French oak, licorice, smoke and new leather infuse the 2015 Baron de Brane. Dark, supple and inviting, with no hard edges, the 2015 is a terrific choice for drinking now and over the next few years. There is lovely depth and succulence here. Even so, I would prefer to drink the 2015 over the next few years.

More Info

Bordeaux
1
92 (VN (AG))

Inc. TAX

€501.34

Vinous - Antonio Galloni (92)

The 2019 Baron de Brane is a gorgeous second wine. Succulent black cherry, plum, spice and leather are front and center. This racy Margaux offers a compelling interplay of bright red-toned fruit and silky contours. Drink it over the next handful of years. Tasted two times.

More Info

Bordeaux
4
92 (VN (AG))

Inc. TAX

€244.07

Vinous - Antonio Galloni (92)

The 2019 Baron de Brane is a gorgeous second wine. Succulent black cherry, plum, spice and leather are front and center. This racy Margaux offers a compelling interplay of bright red-toned fruit and silky contours. Drink it over the next handful of years. Tasted two times.

More Info

Bordeaux
3
95 (WE)

Inc. TAX

€1,490.77

Wine Enthusiast (95)

94-96 Barrel sample. Initially this wine seems soft, but then it becomes obvious that the tannins are very present, dry and massive. But they are already well integrated, going together with the herbs, the spice and pure black fruit flavors. Impressive wine.

More Info

Bordeaux
1
95 (WE)

Inc. TAX

€387.91

Wine Enthusiast (95)

94-96 Barrel sample. Initially this wine seems soft, but then it becomes obvious that the tannins are very present, dry and massive. But they are already well integrated, going together with the herbs, the spice and pure black fruit flavors. Impressive wine.

More Info

Bordeaux
1
95 (JD)

Inc. TAX

€1,454.77

Jeb Dunnuck (95)

Showing beautifully, the 2009 Château Brane-Cantenac is loaded with classic Margaux notes of sandalwood, dried flowers, spice, truffle, and blackcurrants. Based on 53% Cabernet Sauvignon, 40% Merlot, and the rest Cabernet Franc brought up in 70% new French oak, it's medium to full-bodied and has a beautifully textured, elegant mouthfeel, terrific mid-palate depth, and a great finish. It's a quintessential, elegant yet textured, concentrated Margaux to enjoy over the coming 10-15 years.

More Info

Bordeaux
1
95 (JD)

Inc. TAX

€666.78

Jeb Dunnuck (95)

Showing beautifully, the 2009 Château Brane-Cantenac is loaded with classic Margaux notes of sandalwood, dried flowers, spice, truffle, and blackcurrants. Based on 53% Cabernet Sauvignon, 40% Merlot, and the rest Cabernet Franc brought up in 70% new French oak, it's medium to full-bodied and has a beautifully textured, elegant mouthfeel, terrific mid-palate depth, and a great finish. It's a quintessential, elegant yet textured, concentrated Margaux to enjoy over the coming 10-15 years.

More Info

Bordeaux
2
94 (WA)

Inc. TAX

€1,526.77

Wine Advocate (94)

Deep garnet colored, the 2010 Brane-Cantenac features bold scents of redcurrant jelly, kirsch and cassis plus nuances of forest floor, tree bark, fungi and dried herbs. Medium to full-bodied, the palate has bags of bright, energetic fruit with a grainy texture and tons of freshness, finishing long and perfumed.

More Info

Bordeaux
1
94 (WA)

Inc. TAX

€1,550.77

Wine Advocate (94)

Deep garnet colored, the 2010 Brane-Cantenac features bold scents of redcurrant jelly, kirsch and cassis plus nuances of forest floor, tree bark, fungi and dried herbs. Medium to full-bodied, the palate has bags of bright, energetic fruit with a grainy texture and tons of freshness, finishing long and perfumed.

More Info

Bordeaux
5
94 (WA)

Inc. TAX

€1,550.77

Wine Advocate (94)

Deep garnet colored, the 2010 Brane-Cantenac features bold scents of redcurrant jelly, kirsch and cassis plus nuances of forest floor, tree bark, fungi and dried herbs. Medium to full-bodied, the palate has bags of bright, energetic fruit with a grainy texture and tons of freshness, finishing long and perfumed.

More Info

Bordeaux
1
96 (VN (AG))

Inc. TAX

€1,014.37

Vinous - Antonio Galloni (96)

The 2015 Brane-Cantenac is powerful, structured and explosive in feel. A deep, resonant wine, the 2015 boasts off the charts ripeness allied to formidable structure and tannic heft. I imagine the 2015 is going to need a number of years to become approachable and more than that to be at its best. The dark stone fruit, smoke, tobacco, spice and leather flavors pack a huge punch, but it is the wine's balance that places it among the elite on the Left Bank in 2015. Brane-Cantenac is a total pleasure bomb. I can't wait to taste it with a little bottle age.

More Info

Bordeaux
30
96 (VN (AG))

Inc. TAX

€224.65

Vinous - Antonio Galloni (96)

The 2015 Brane-Cantenac is powerful, structured and explosive in feel. A deep, resonant wine, the 2015 boasts off the charts ripeness allied to formidable structure and tannic heft. I imagine the 2015 is going to need a number of years to become approachable and more than that to be at its best. The dark stone fruit, smoke, tobacco, spice and leather flavors pack a huge punch, but it is the wine's balance that places it among the elite on the Left Bank in 2015. Brane-Cantenac is a total pleasure bomb. I can't wait to taste it with a little bottle age.

More Info

Bordeaux
78
96 (VN (AG))

Inc. TAX

€328.08

Vinous - Antonio Galloni (96)

The 2015 Brane-Cantenac is powerful, structured and explosive in feel. A deep, resonant wine, the 2015 boasts off the charts ripeness allied to formidable structure and tannic heft. I imagine the 2015 is going to need a number of years to become approachable and more than that to be at its best. The dark stone fruit, smoke, tobacco, spice and leather flavors pack a huge punch, but it is the wine's balance that places it among the elite on the Left Bank in 2015. Brane-Cantenac is a total pleasure bomb. I can't wait to taste it with a little bottle age.

More Info

Bordeaux
22
96 (VN (AG))

Inc. TAX

€595.98

Vinous - Antonio Galloni (96)

The 2015 Brane-Cantenac is powerful, structured and explosive in feel. A deep, resonant wine, the 2015 boasts off the charts ripeness allied to formidable structure and tannic heft. I imagine the 2015 is going to need a number of years to become approachable and more than that to be at its best. The dark stone fruit, smoke, tobacco, spice and leather flavors pack a huge punch, but it is the wine's balance that places it among the elite on the Left Bank in 2015. Brane-Cantenac is a total pleasure bomb. I can't wait to taste it with a little bottle age.

More Info

Bordeaux
2
96-98 (WA)

Inc. TAX

€1,014.37

Wine Advocate (96-98)

The 2016 Brane-Cantenac is a blend of 70% Cabernet Sauvignon, 27% Merlot, 2% Cabernet Franc and 1% Carmenere picked from 22 September until 17 October (the tiny parcel of Carmenere picked three days later). The yields came in at 51 hectoliters per hectare and it is matured in 75% new oak and 25% one-year-old barrels, the final alcohol level 13.3%. It has a beautifully defined, very detailed bouquet with mineral-rich black fruit laced with cedar and graphite notes, living up to its nom de plume as the Pauillac of Margaux. The palate is simply the best that I have ever tasted at the estate, without question. This has presence, but also weightlessness, filigree tannin and perfectly pitched acidity, with real intensity and drive. The tension here is outstanding and the persistence is incredibly long. It is not the showiest of all the 2016s by a long stretch, and yet it is everything you could possibly want from a Margaux. Like Beychevelle this year, the 2016 Brane-Cantenac puts recent vintages in the shade, thanks not only to the growing season, but also a new punching down system in their gravity-fed winery that was completed in 2015. The 2016 is a benchmark against which future vintages will be compared.

More Info

Bordeaux
2
96-98 (WA)

Inc. TAX

€466.38

Wine Advocate (96-98)

The 2016 Brane-Cantenac is a blend of 70% Cabernet Sauvignon, 27% Merlot, 2% Cabernet Franc and 1% Carmenere picked from 22 September until 17 October (the tiny parcel of Carmenere picked three days later). The yields came in at 51 hectoliters per hectare and it is matured in 75% new oak and 25% one-year-old barrels, the final alcohol level 13.3%. It has a beautifully defined, very detailed bouquet with mineral-rich black fruit laced with cedar and graphite notes, living up to its nom de plume as the Pauillac of Margaux. The palate is simply the best that I have ever tasted at the estate, without question. This has presence, but also weightlessness, filigree tannin and perfectly pitched acidity, with real intensity and drive. The tension here is outstanding and the persistence is incredibly long. It is not the showiest of all the 2016s by a long stretch, and yet it is everything you could possibly want from a Margaux. Like Beychevelle this year, the 2016 Brane-Cantenac puts recent vintages in the shade, thanks not only to the growing season, but also a new punching down system in their gravity-fed winery that was completed in 2015. The 2016 is a benchmark against which future vintages will be compared.

More Info

Bordeaux
1
95 (WE)

Inc. TAX

€912.37

Wine Enthusiast (95)

While the wood flavors are palpable in this wine, so are the firm tannins and dense black fruit. These elements suggest a wine that will have power and great concentration while also generous blackberry fruits. Drink from 2024.

More Info

Bordeaux
2
95 (WE)

Inc. TAX

€456.78

Wine Enthusiast (95)

While the wood flavors are palpable in this wine, so are the firm tannins and dense black fruit. These elements suggest a wine that will have power and great concentration while also generous blackberry fruits. Drink from 2024.

More Info

Bordeaux
1
95-96 (JS)

Inc. TAX

€499.98

James Suckling (95-96)

What strikes me about this Brane-Cantenac is the gorgeous center palate of ripe fruit, which gives an impression of generosity, yet it's tight and reserved at the same time. Fine and polished tannins follow on and drive this gorgeous fruit.

More Info

Bordeaux
1
97 (WA)

Inc. TAX

€1,274.77

Wine Advocate (97)

Derived exclusively from the château's holdings on the deep gravel soils of the plateau of Brane, the 2019 Brane-Cantenac has turned out brilliantly and merits a special effort to seek out. Wafting from the glass with aromas of wild berries, pencil shavings, violets, sweet loamy soil and cardamon, it's medium to full-bodied, layered and concentrated, with lively acids, ripe tannins and a beautifully seamless, perfumed profile. Retaining all the estate's signature elegance but with an extra dimension of depth and intensity, it's the finest Brane-Cantenac of the modern era and one of the great successes of the 2019 vintage.

More Info

Bordeaux
1
97 (WA)

Inc. TAX

€522.78

Wine Advocate (97)

Derived exclusively from the château's holdings on the deep gravel soils of the plateau of Brane, the 2019 Brane-Cantenac has turned out brilliantly and merits a special effort to seek out. Wafting from the glass with aromas of wild berries, pencil shavings, violets, sweet loamy soil and cardamon, it's medium to full-bodied, layered and concentrated, with lively acids, ripe tannins and a beautifully seamless, perfumed profile. Retaining all the estate's signature elegance but with an extra dimension of depth and intensity, it's the finest Brane-Cantenac of the modern era and one of the great successes of the 2019 vintage.

More Info

Bordeaux
1
96-97 (JS)

Inc. TAX

€1,014.37

James Suckling (96-97)

Extremely floral and beautiful with blackberry and blackcurrant aromas that follow through to a full body with a solid core of fruit and loads of dark fruit, sweet tobacco, bark and earth. Chewy, fine tannins. Perhaps the best of the trilogy years.

More Info

Bordeaux
1
96-97 (JS)

Inc. TAX

€460.38

James Suckling (96-97)

Extremely floral and beautiful with blackberry and blackcurrant aromas that follow through to a full body with a solid core of fruit and loads of dark fruit, sweet tobacco, bark and earth. Chewy, fine tannins. Perhaps the best of the trilogy years.

More Info

Bordeaux
1
94-95 (JS)

Inc. TAX

€451.67

James Suckling (94-95)

A medium-bodied, very polished Brane-Cantenac with firm yet fine and textured tannins. Deep and compact core of black fruit, herbs and spices. Pretty licorice and clove notes. Structured and long. 74% cabernet sauvignon, 22% merlot, 2% cabernet franc, 1% petit verdot and 1% carmenere.

More Info

Bordeaux
1
98 (JA)

Inc. TAX

€640.07

Jane Anson Inside Bordeaux (98)

Easily one of the best wines of the appellation. Red rose petal fragrance, damp earth, rosemary, baking spice, sandalwood, incense, graphite and slate. Exceptional balance, deep chocolate and mint character, with lush damson and cassis fruits. Crushed violet flowers and salted cracker salinity, extremely impressive. Owner Henri Lurton has experience of making wine overseas, in Baja California, which may have given insights into viticultural techniques n the heat, but the real key here is the old vine Cabernet Sauvignon planted in the 1950s and 1960s by his late father Lucien Lurton. 100% new oak, from 8 coopers, and the meticulous approach to oak ageing care of technical director Christophe Capdeville is also important. 42% of production in the 1st wine. All the young vines, even when co-planted in the same rows were picked separately also this year.

More Info
Product Name
Region
Qty
Score
Price

Bordeaux
6
91 (VN (AG))

In Bond

€216.00

Vinous - Antonio Galloni (91)

Super-ripe dark cherry, chocolate, plum, new leather, sweet French oak, licorice, smoke and new leather infuse the 2015 Baron de Brane. Dark, supple and inviting, with no hard edges, the 2015 is a terrific choice for drinking now and over the next few years. There is lovely depth and succulence here. Even so, I would prefer to drink the 2015 over the next few years.

More Info

Bordeaux
1
92 (VN (AG))

In Bond

€373.00

Vinous - Antonio Galloni (92)

The 2019 Baron de Brane is a gorgeous second wine. Succulent black cherry, plum, spice and leather are front and center. This racy Margaux offers a compelling interplay of bright red-toned fruit and silky contours. Drink it over the next handful of years. Tasted two times.

More Info

Bordeaux
4
92 (VN (AG))

In Bond

€181.00

Vinous - Antonio Galloni (92)

The 2019 Baron de Brane is a gorgeous second wine. Succulent black cherry, plum, spice and leather are front and center. This racy Margaux offers a compelling interplay of bright red-toned fruit and silky contours. Drink it over the next handful of years. Tasted two times.

More Info

Bordeaux
3
95 (WE)

In Bond

€1,205.00

Wine Enthusiast (95)

94-96 Barrel sample. Initially this wine seems soft, but then it becomes obvious that the tannins are very present, dry and massive. But they are already well integrated, going together with the herbs, the spice and pure black fruit flavors. Impressive wine.

More Info

Bordeaux
1
95 (WE)

In Bond

€317.00

Wine Enthusiast (95)

94-96 Barrel sample. Initially this wine seems soft, but then it becomes obvious that the tannins are very present, dry and massive. But they are already well integrated, going together with the herbs, the spice and pure black fruit flavors. Impressive wine.

More Info

Bordeaux
1
95 (JD)

In Bond

€1,175.00

Jeb Dunnuck (95)

Showing beautifully, the 2009 Château Brane-Cantenac is loaded with classic Margaux notes of sandalwood, dried flowers, spice, truffle, and blackcurrants. Based on 53% Cabernet Sauvignon, 40% Merlot, and the rest Cabernet Franc brought up in 70% new French oak, it's medium to full-bodied and has a beautifully textured, elegant mouthfeel, terrific mid-palate depth, and a great finish. It's a quintessential, elegant yet textured, concentrated Margaux to enjoy over the coming 10-15 years.

More Info

Bordeaux
1
95 (JD)

In Bond

€537.00

Jeb Dunnuck (95)

Showing beautifully, the 2009 Château Brane-Cantenac is loaded with classic Margaux notes of sandalwood, dried flowers, spice, truffle, and blackcurrants. Based on 53% Cabernet Sauvignon, 40% Merlot, and the rest Cabernet Franc brought up in 70% new French oak, it's medium to full-bodied and has a beautifully textured, elegant mouthfeel, terrific mid-palate depth, and a great finish. It's a quintessential, elegant yet textured, concentrated Margaux to enjoy over the coming 10-15 years.

More Info

Bordeaux
2
94 (WA)

In Bond

€1,235.00

Wine Advocate (94)

Deep garnet colored, the 2010 Brane-Cantenac features bold scents of redcurrant jelly, kirsch and cassis plus nuances of forest floor, tree bark, fungi and dried herbs. Medium to full-bodied, the palate has bags of bright, energetic fruit with a grainy texture and tons of freshness, finishing long and perfumed.

More Info

Bordeaux
1
94 (WA)

In Bond

€1,255.00

Wine Advocate (94)

Deep garnet colored, the 2010 Brane-Cantenac features bold scents of redcurrant jelly, kirsch and cassis plus nuances of forest floor, tree bark, fungi and dried herbs. Medium to full-bodied, the palate has bags of bright, energetic fruit with a grainy texture and tons of freshness, finishing long and perfumed.

More Info

Bordeaux
5
94 (WA)

In Bond

€1,255.00

Wine Advocate (94)

Deep garnet colored, the 2010 Brane-Cantenac features bold scents of redcurrant jelly, kirsch and cassis plus nuances of forest floor, tree bark, fungi and dried herbs. Medium to full-bodied, the palate has bags of bright, energetic fruit with a grainy texture and tons of freshness, finishing long and perfumed.

More Info

Bordeaux
1
96 (VN (AG))

In Bond

€808.00

Vinous - Antonio Galloni (96)

The 2015 Brane-Cantenac is powerful, structured and explosive in feel. A deep, resonant wine, the 2015 boasts off the charts ripeness allied to formidable structure and tannic heft. I imagine the 2015 is going to need a number of years to become approachable and more than that to be at its best. The dark stone fruit, smoke, tobacco, spice and leather flavors pack a huge punch, but it is the wine's balance that places it among the elite on the Left Bank in 2015. Brane-Cantenac is a total pleasure bomb. I can't wait to taste it with a little bottle age.

More Info

Bordeaux
30
96 (VN (AG))

In Bond

€181.00

Vinous - Antonio Galloni (96)

The 2015 Brane-Cantenac is powerful, structured and explosive in feel. A deep, resonant wine, the 2015 boasts off the charts ripeness allied to formidable structure and tannic heft. I imagine the 2015 is going to need a number of years to become approachable and more than that to be at its best. The dark stone fruit, smoke, tobacco, spice and leather flavors pack a huge punch, but it is the wine's balance that places it among the elite on the Left Bank in 2015. Brane-Cantenac is a total pleasure bomb. I can't wait to taste it with a little bottle age.

More Info

Bordeaux
78
96 (VN (AG))

In Bond

€264.00

Vinous - Antonio Galloni (96)

The 2015 Brane-Cantenac is powerful, structured and explosive in feel. A deep, resonant wine, the 2015 boasts off the charts ripeness allied to formidable structure and tannic heft. I imagine the 2015 is going to need a number of years to become approachable and more than that to be at its best. The dark stone fruit, smoke, tobacco, spice and leather flavors pack a huge punch, but it is the wine's balance that places it among the elite on the Left Bank in 2015. Brane-Cantenac is a total pleasure bomb. I can't wait to taste it with a little bottle age.

More Info

Bordeaux
22
96 (VN (AG))

In Bond

€478.00

Vinous - Antonio Galloni (96)

The 2015 Brane-Cantenac is powerful, structured and explosive in feel. A deep, resonant wine, the 2015 boasts off the charts ripeness allied to formidable structure and tannic heft. I imagine the 2015 is going to need a number of years to become approachable and more than that to be at its best. The dark stone fruit, smoke, tobacco, spice and leather flavors pack a huge punch, but it is the wine's balance that places it among the elite on the Left Bank in 2015. Brane-Cantenac is a total pleasure bomb. I can't wait to taste it with a little bottle age.

More Info

Bordeaux
2
96-98 (WA)

In Bond

€808.00

Wine Advocate (96-98)

The 2016 Brane-Cantenac is a blend of 70% Cabernet Sauvignon, 27% Merlot, 2% Cabernet Franc and 1% Carmenere picked from 22 September until 17 October (the tiny parcel of Carmenere picked three days later). The yields came in at 51 hectoliters per hectare and it is matured in 75% new oak and 25% one-year-old barrels, the final alcohol level 13.3%. It has a beautifully defined, very detailed bouquet with mineral-rich black fruit laced with cedar and graphite notes, living up to its nom de plume as the Pauillac of Margaux. The palate is simply the best that I have ever tasted at the estate, without question. This has presence, but also weightlessness, filigree tannin and perfectly pitched acidity, with real intensity and drive. The tension here is outstanding and the persistence is incredibly long. It is not the showiest of all the 2016s by a long stretch, and yet it is everything you could possibly want from a Margaux. Like Beychevelle this year, the 2016 Brane-Cantenac puts recent vintages in the shade, thanks not only to the growing season, but also a new punching down system in their gravity-fed winery that was completed in 2015. The 2016 is a benchmark against which future vintages will be compared.

More Info

Bordeaux
2
96-98 (WA)

In Bond

€370.00

Wine Advocate (96-98)

The 2016 Brane-Cantenac is a blend of 70% Cabernet Sauvignon, 27% Merlot, 2% Cabernet Franc and 1% Carmenere picked from 22 September until 17 October (the tiny parcel of Carmenere picked three days later). The yields came in at 51 hectoliters per hectare and it is matured in 75% new oak and 25% one-year-old barrels, the final alcohol level 13.3%. It has a beautifully defined, very detailed bouquet with mineral-rich black fruit laced with cedar and graphite notes, living up to its nom de plume as the Pauillac of Margaux. The palate is simply the best that I have ever tasted at the estate, without question. This has presence, but also weightlessness, filigree tannin and perfectly pitched acidity, with real intensity and drive. The tension here is outstanding and the persistence is incredibly long. It is not the showiest of all the 2016s by a long stretch, and yet it is everything you could possibly want from a Margaux. Like Beychevelle this year, the 2016 Brane-Cantenac puts recent vintages in the shade, thanks not only to the growing season, but also a new punching down system in their gravity-fed winery that was completed in 2015. The 2016 is a benchmark against which future vintages will be compared.

More Info

Bordeaux
1
95 (WE)

In Bond

€723.00

Wine Enthusiast (95)

While the wood flavors are palpable in this wine, so are the firm tannins and dense black fruit. These elements suggest a wine that will have power and great concentration while also generous blackberry fruits. Drink from 2024.

More Info

Bordeaux
2
95 (WE)

In Bond

€362.00

Wine Enthusiast (95)

While the wood flavors are palpable in this wine, so are the firm tannins and dense black fruit. These elements suggest a wine that will have power and great concentration while also generous blackberry fruits. Drink from 2024.

More Info

Bordeaux
1
95-96 (JS)

In Bond

€398.00

James Suckling (95-96)

What strikes me about this Brane-Cantenac is the gorgeous center palate of ripe fruit, which gives an impression of generosity, yet it's tight and reserved at the same time. Fine and polished tannins follow on and drive this gorgeous fruit.

More Info

Bordeaux
1
97 (WA)

In Bond

€1,025.00

Wine Advocate (97)

Derived exclusively from the château's holdings on the deep gravel soils of the plateau of Brane, the 2019 Brane-Cantenac has turned out brilliantly and merits a special effort to seek out. Wafting from the glass with aromas of wild berries, pencil shavings, violets, sweet loamy soil and cardamon, it's medium to full-bodied, layered and concentrated, with lively acids, ripe tannins and a beautifully seamless, perfumed profile. Retaining all the estate's signature elegance but with an extra dimension of depth and intensity, it's the finest Brane-Cantenac of the modern era and one of the great successes of the 2019 vintage.

More Info

Bordeaux
1
97 (WA)

In Bond

€417.00

Wine Advocate (97)

Derived exclusively from the château's holdings on the deep gravel soils of the plateau of Brane, the 2019 Brane-Cantenac has turned out brilliantly and merits a special effort to seek out. Wafting from the glass with aromas of wild berries, pencil shavings, violets, sweet loamy soil and cardamon, it's medium to full-bodied, layered and concentrated, with lively acids, ripe tannins and a beautifully seamless, perfumed profile. Retaining all the estate's signature elegance but with an extra dimension of depth and intensity, it's the finest Brane-Cantenac of the modern era and one of the great successes of the 2019 vintage.

More Info

Bordeaux
1
96-97 (JS)

In Bond

€808.00

James Suckling (96-97)

Extremely floral and beautiful with blackberry and blackcurrant aromas that follow through to a full body with a solid core of fruit and loads of dark fruit, sweet tobacco, bark and earth. Chewy, fine tannins. Perhaps the best of the trilogy years.

More Info

Bordeaux
1
96-97 (JS)

In Bond

€365.00

James Suckling (96-97)

Extremely floral and beautiful with blackberry and blackcurrant aromas that follow through to a full body with a solid core of fruit and loads of dark fruit, sweet tobacco, bark and earth. Chewy, fine tannins. Perhaps the best of the trilogy years.

More Info

Bordeaux
1
94-95 (JS)

In Bond

€354.00

James Suckling (94-95)

A medium-bodied, very polished Brane-Cantenac with firm yet fine and textured tannins. Deep and compact core of black fruit, herbs and spices. Pretty licorice and clove notes. Structured and long. 74% cabernet sauvignon, 22% merlot, 2% cabernet franc, 1% petit verdot and 1% carmenere.

More Info

Bordeaux
1
98 (JA)

In Bond

€511.00

Jane Anson Inside Bordeaux (98)

Easily one of the best wines of the appellation. Red rose petal fragrance, damp earth, rosemary, baking spice, sandalwood, incense, graphite and slate. Exceptional balance, deep chocolate and mint character, with lush damson and cassis fruits. Crushed violet flowers and salted cracker salinity, extremely impressive. Owner Henri Lurton has experience of making wine overseas, in Baja California, which may have given insights into viticultural techniques n the heat, but the real key here is the old vine Cabernet Sauvignon planted in the 1950s and 1960s by his late father Lucien Lurton. 100% new oak, from 8 coopers, and the meticulous approach to oak ageing care of technical director Christophe Capdeville is also important. 42% of production in the 1st wine. All the young vines, even when co-planted in the same rows were picked separately also this year.

More Info
Name
Price Low
Price High
Year (Old)
Year (New)