Biondi Santi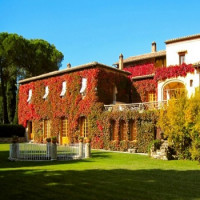 About Biondi Santi
Widely acknowledged as the most noble name in Tuscany, Biondi Santi is historically linked to the inception, development and flourishing of the Brunello di Montalcino DOCG. The first estate to be recorded as crafting what oenophiles around the globe know and love as Brunello (there is some academic disagreement), there is no doubt whatsoever with regards to its trailblazing status in the region.
Dubbed in 1932 "the inventor of Brunello", Ferruccio Biondi Santi was in fact the third generation of his family to craft age-worthy wines in the area. His great uncle Giorgio Santi was said to have been the first to vinify a pure Sangiovese wine in the late 1800s, and the legacy of this extraordinary family has led experts such as Antonio Galloni (Vinous) to declare this "the estate that put Brunello di Montalcino on the map".
Historical significance aside, it is the uniquely perfect situation of the Biondi Santi vineyards which see it placed firmly at the pinnacle of Brunello producers. Perched at an elevated position amongst the rolling hills of Montalcino, its vines enjoy a unique micro-climate alongside a remarkably broad diurnal range. These temperature differences decelerate ripening during the harvest period, in turn allow the grapes to develop complex, nuanced aromas which reflect the very greatest characteristics of Brunello di Montalcino.