Berthaut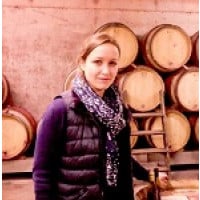 Having taken over from her father, Amelie Berthaut has embarked on an energetic campaign of modernisation in both the vineyards and the cellar. Her aim of doing for Fixin what the likes of Bruno Clair and Sylain Pataille achieved in promoting Marsannay
The wines are modern and clearly defined with well-structured red Fixin as well as elegant, forward white. Despite having access to vines in Vosne Romanee including a plot of Echezeaux, her passion is for Fixin and the remarkable quality for this relatively obscure region is proof of her devotion.
With a new winery and a clear goal in mind, she is well on the way to putting her home appellation on the map and with the extra blessing of rave reviews from Neal Martin, a new star of the Cote de Nuits is on the rise.
There are no products matching the selection.