Chateau Beausejour (Duffau-Lagarrosse)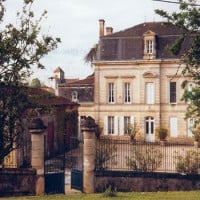 Perhaps unfairly saddled with a somewhat cumbersome name as well as being easily confused with Beausejour-Bécot, Beausejour Duffau-Lagarrosse split with the rest of the Beausejour estate in the late 19th century. The winery remained somewhat under the radar for most of a century until the 1990 vintage became a cult hit, but it was largely considered the vineyard's sole triumph. Fast-forward to the present and 2009 can be seen as the beginning of a new era for this tiny Saint-Emilion property. They issued one successful vintage after another hitting 100 points in 2015 and firmly establishing themselves in the highest echelon of the region.
There are no products matching the selection.