Domaine Hudelot-Noellat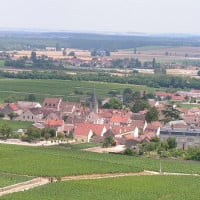 About Domaine Hudelot-Noellat
The legendary Domaine Hudelot-Noëllat is currently under the magnetic leadership of Charles Van Canneyt, grandson of founder Alain Hudëlot-Noellat.
One of the truly great names of Burgundy, Domaine Hudelot-Noëllat can trace its founding back to the (relatively) recent marriage of Alain Hudelot and Odile Noëllat in 1964. Combining not just their surnames, but their ancestral vineyard holdings also, one of the great producers of the vinous world was born quite romantically.
The Winemaker
Charles Van Canneyt is a dynamically young winemaker in the region, hailed as something of a prodigy ever since he took up the mantel of his family estate from his grandfather Alain. Having completed his formal training at Dijon University, Charles began to assist at Hudelot-Noëllat for a number of years alongside the watchful and diligent consultant Vincent Meunier, who very much remains the family's lieutenant, before taking over in 2008.
The Vineyards
One would be hard-pressed to imagine a better Domaine to inherit. Naturally, names such as DRC and Rousseau may rightly come to mind, but Hudelot-Noëllat is every bit as desirable a birthright. A five-hectare parcel of some of the finest Grands Crus in Vosne-Romanée represents the pinnacle of Van Canneyt's holdings – chief amongst which is his Richebourg and Romanée-St-Vivant.