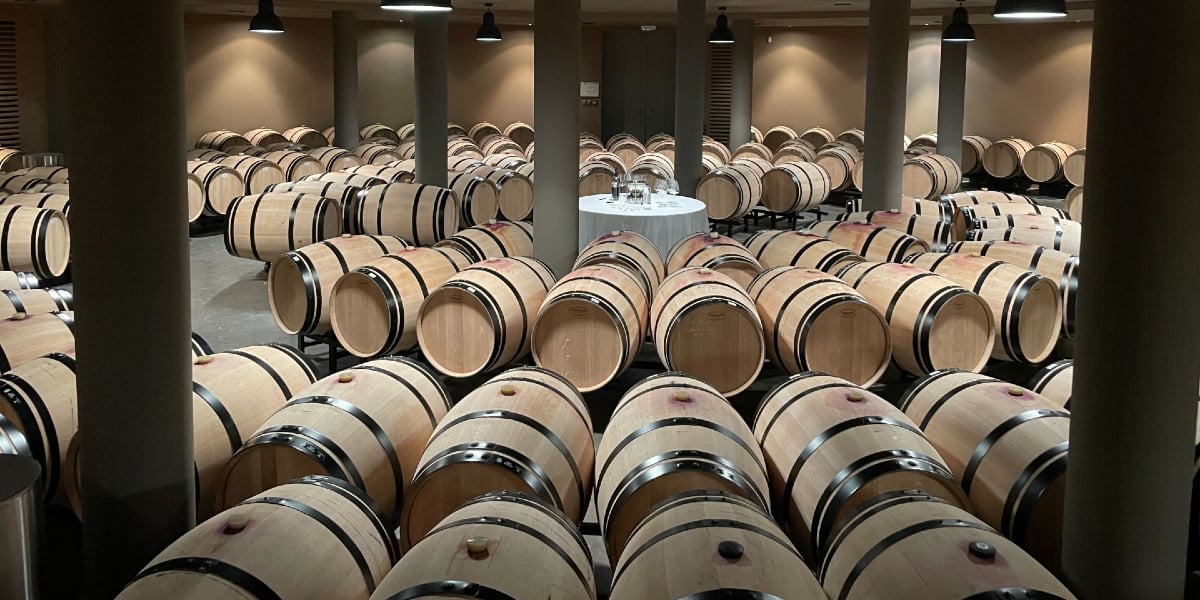 Introduction: What is Bordeaux En Primeur (EP)?
En Primeur (EP), also known as "wine futures", is a unique system of buying wine that allows consumers to purchase wines while they are still in the barrel before they are bottled and released to the market. The concept was first introduced in Bordeaux in the 18th century as a way for wine merchants to secure their supply of wine for the coming year.
Today, En Primeur has evolved to become an important way for châteaux (i.e. the producers of the wine) to finance their operations by selling wine before it's even bottled. And this annual 'campaign' has evolved to be the business event in the wine world, with buyers from all over the world arriving at Bordeaux to taste the latest vintage and secure their allocations of the most sought-after wines.
---
When is Bordeaux En Primeur (Bordeaux EP) Released?
The En Primeur system in Bordeaux typically begins in the Spring following the previous year's harvest (which occurs in September and October). The winemakers will invite wine merchants, critics, and other industry professionals to taste the new vintage and evaluate its quality. This is commonly known as "En Primeur Week" and it takes place in March or April.
After the tastings, the châteaux will release their prices for the vintage. Wine merchants and brokers will then purchase the wines from the châteaux and offer them for sale to their customers. The wines are sold "en primeur/ EP", meaning that the wines are not yet bottled, labelled, or released physically to the market.
---
How are Prices Determined for En Primeur Wines?
The pricing of En Primeur wines in Bordeaux is determined by the châteaux, who take advice from brokers called négociants, and also sometimes from merchants. The prices are based on a number of factors, including the quality of the vintage, the reputation of the châteaux, and the demand for the wine. The prices are typically released in May and June, several weeks after the En Primeur tastings.
En Primeur prices are typically lower than the final retail price after bottling, making it an attractive option for wine lovers and collectors who want to secure their allocation of highly sought-after wines at a lower price. However, En Primeur prices can be volatile, and buyers should be aware that prices can fluctuate between the time of purchase and the time the wine is released.
---
Benefits of Buying En Primeur
There are several advantages to buying Bordeaux En Primeur, some of which include the following:
Access to limited quantities: Some Bordeaux wines are produced in limited quantities and may be difficult to find once they reach the market. En Primeur allows buyers to secure their desired wines before they are sold out.

Cost savings: Buying wine futures can be more cost-effective than waiting for the wines to be bottled and released. In some cases, the En Primeur price may be significantly lower than the eventual retail price.

Investment potential: If a wine's quality and demand are high, its value may appreciate over time. Purchasing En Primeur can provide an opportunity for buyers to invest in wines that may yield a return in the future.

Provenance assurance: When purchasing En Primeur, buyers can be confident in the wine's provenance, as it comes directly from the château and has not been subject to potential mishandling or fraud.
---
Our Tips for Choosing the Best Wines in En Primeur
When considering Bordeaux En Primeur, it is essential to research and select the right wines and châteaux. Here are our top 4 tips for making the right decision:
Follow reputable critics: Renowned wine critics can provide valuable insight into the quality of a particular vintage or wine. Keep an eye on their assessments, scores, and tasting notes to gain a better understanding of the wines you are interested in.

Research the châteaux: Investigate the reputation, history, and track record of the châteaux you are interested in. Look for consistent quality, a strong commitment to winemaking, and favorable reviews from critics and fellow wine enthusiasts.

Diversify your portfolio: Like any investment, it is wise to diversify your En Primeur portfolio. Spread your purchases across various appellations, châteaux, and wine styles to minimize risks and maximize potential returns.

Work with trusted merchants: Partner with reputable wine merchants and négociants who have established relationships with the châteaux and can provide guidance and advice on your purchases.
---
Bordeaux En Primeur: A Closer Look
Bordeaux is divided into several key appellations, each with its own unique style and character. The two main regions for En Primeur purchases are the Left Bank (Médoc and Graves) and the Right Bank (Saint-Émilion and Pomerol).
The Left-Bank of Bordeaux is located on the west side of the Gironde River and is home to some of the region's most renowned wineries. The area's unique terroir, with gentle slopes and a wide variety of gravel, stones, sand, limestone, and clay soils, make it perfect for the production of Cabernet Sauvignon-based Bordeaux wine. Among the famous communes, Pauillac, St-Julien, and Margaux are home to prestigious estates like Château Lafite Rothschild, Château Mouton Rothschild, Château Margaux, Château Haut-Brion, Château Léoville Las-Cases, Château Ducru Beaucaillou, and Château Palmer, among others. Many of these blue-chip wineries from the Left Bank are considered excellent names to keep in a long-term portfolio.
The Right-Bank is known for its Merlot-dominant blends, which produce wines that are softer, more approachable, and often more fruit-forward. Saint-Émilion is one of the prominent appellations on the Right Bank and is home to some of the most prestigious Châteaux, such as Angélus, Cheval Blanc, Pavie, and Figeac . Pomerol is another important appellation on the Right Bank and is known for its small, family-owned estates that produce some of the most sought-after wines in Bordeaux, including Pétrus, Lafleur, Le Pin, and L'Evangile.
The En Primeur wines for the 2022 vintage will be released as soon as May 2023. Our sourcing team has visited Bordeaux and sampled hundreds of 2022 wines during the En Primeur week, and we've published a vintage note that provides insights into the quality and potential of the vintage.
If you're interested in purchasing Bordeaux En Primeur wines, do check out our 2022 Bordeaux En Primeur (EP) page for the latest pricing and availability from Bordeaux.