×
Important Announcement:
Delivery of Wine & Spirits purchased through this site can now be organised to most regions in the European Union.
Fees and timings are unique for each region so it is important that you confirm with our team before making your purchase.
Further to this, for some regions, there are other requirements to get your order delivered. Once again, please either read our delivery page or email deliveries@cruworldwine.com for more information.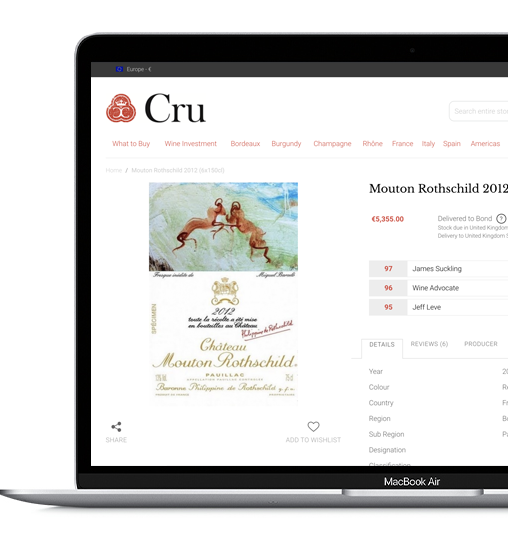 Pre-Order
If your request is confirmed the following will be a firm order to Buy:
Product:
At a Maximum Price of:
(Estimated Price Range - )
By confirming, you are agreeing that if we can supply the wine within your price range we will raise a sales order up to the value of your maximum price, or below.

You can amend or cancel your pre-order or allocation request at any time in your account prior to the sales order being executed.