Spain - All Red Wines
One of the most famous vineyards for red wines in Spain is Vega Sicilia, located in Ribera del Duero. Their flagship wine, Vega Sicilia Único, is a legendary red that exemplifies the region's mastery in crafting age-worthy and complex wines. With its deep color, intense aromatics, and a harmonious blend of Tempranillo and other varietals, Vega Sicilia Único has become an iconic representation of Spanish winemaking.
In Priorat, Clos Mogador is celebrated for its exceptional red wines. Their Clos Mogador, crafted from a blend of Grenache, Carignan, and other local varieties, showcases the rugged landscape of the region with its concentrated flavors, firm tannins, and remarkable aging potential.Moving to the region of Bierzo, Descendientes de Jose Palacios is a notable vineyard known for its Mencía-based red wines. Their Petalos del Bierzo is a stellar example of the region's winemaking excellence, offering vibrant fruit flavors, floral aromatics, and a lively acidity that epitomizes the elegance of Bierzo's red wines.
Spain's fine red wines beautifully reflect the country's winemaking diversity, from the bold and structured reds of Ribera del Duero and Rioja to the powerful and mineral-driven wines of Priorat and the elegant and aromatic expressions of Bierzo. With their depth, complexity, and the legacy of Spain's winemaking heritage, these red wines embody the essence of Spain's vibrant wine culture. Spanish red wines promise a journey of flavors that capture the essence of this captivating wine country.
Spain - All Red Wines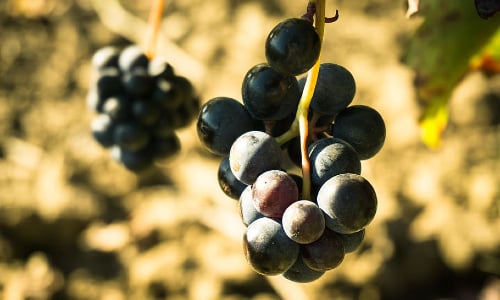 Name
Price Low
Price High
Year (Old)
Year (New)
Product Name
Region
Qty
Score
Price

Castilla y Leon
3
93 (WA)

Inc. TAX

€284.65

Wine Advocate (93)

The 2013 Aalto is a lighter wine, with less color, more freshness as it should be in a cooler vintage. It has a bright color which also denotes high acidity. The year was not easy and they had to work more on the origin of grapes: it has less from La Horra and more from La Aguilera, a cooler village, both in the province of Burgos, because in La Horra they had more frost problems. It's aged in less than 30% new barrels and the oak feels better integrated, definitively less oaky than other vintages. The nose has a combination of red and black fruit, spicy aromas and a sense of freshness, with even some violets. The palate is medium to full-bodied, with very fine tannins, abundant but well padded by juicy fruit, good acidity and freshness. This is a lot more fluid and balanced, with better-integrated oak than in the past. This is a fresher Aalto that should age nicely in bottle. 175,000 bottles were filled in July 2015 after 18 months in barrel. 2013 has delivered the freshest bottles of Aalto so far, a lighter regular Aalto and one of the best PS to date.

More Info

Castilla y Leon
3
-

Inc. TAX

€323.92

Castilla y Leon
1
94 (WA)

Inc. TAX

€121.75

Wine Advocate (94)

The 2018 Aalto reflects the cooler conditions of the year, with a more austere profile, subtle aromas and a harmonious palate. This is a classic example of modern, ripe and well-oaked Tempranillo from Ribera del Duero, which this year feels creamy, juicy and balanced. This follows the path of 2017 with integrated oak (they used only around 20% new oak) and a lively palate in a more drinkable and approachable style. They added some new vineyards from the zone of Boada where the soils are red and the wines bring freshness and lots of fruit. The wine had a shorter maceration with the skins and a softer vinification. This is finer and more balanced, with finesse but still very much recognizable as Aalto. 300,000 bottles produced. It was bottled in July 2020. They have a new white first produced in 2019 and a non-vintage red blend to celebrate the 20th anniversary of the winery. They are also going to release small lots of library releases. The 2018s reflect the cooler year and show more integrated oak, following the path of the 2017.

More Info

Castilla y Leon
1
94 (WA)

Inc. TAX

€377.27

Wine Advocate (94)

The 2018 Aalto reflects the cooler conditions of the year, with a more austere profile, subtle aromas and a harmonious palate. This is a classic example of modern, ripe and well-oaked Tempranillo from Ribera del Duero, which this year feels creamy, juicy and balanced. This follows the path of 2017 with integrated oak (they used only around 20% new oak) and a lively palate in a more drinkable and approachable style. They added some new vineyards from the zone of Boada where the soils are red and the wines bring freshness and lots of fruit. The wine had a shorter maceration with the skins and a softer vinification. This is finer and more balanced, with finesse but still very much recognizable as Aalto. 300,000 bottles produced. It was bottled in July 2020. They have a new white first produced in 2019 and a non-vintage red blend to celebrate the 20th anniversary of the winery. They are also going to release small lots of library releases. The 2018s reflect the cooler year and show more integrated oak, following the path of the 2017.

More Info

Castilla y Leon
2
-

Inc. TAX

€359.92

Castilla y Leon
1
-

Inc. TAX

€356.87

Castilla y Leon
1
94 (WA)

Inc. TAX

€477.28

Wine Advocate (94)

The nose of the red 2020 Aalto comes blasting with tons of toasted oak, spice, smoke and more toast, ripe berries and a luxurious creaminess like the finest modern wines from the turn of the century. This is predictable but exactly what their customers are looking for, with ripe berries, generous oak and a velvety palate with volume, soft tannins and mellow acidity. It matured in French and American oak barrels for 18 months. Some things never change. 330,000 bottles. It was bottled in July 2022.

More Info

Castilla y Leon
4
94 (WA)

Inc. TAX

€346.38

Wine Advocate (94)

The nose of the red 2020 Aalto comes blasting with tons of toasted oak, spice, smoke and more toast, ripe berries and a luxurious creaminess like the finest modern wines from the turn of the century. This is predictable but exactly what their customers are looking for, with ripe berries, generous oak and a velvety palate with volume, soft tannins and mellow acidity. It matured in French and American oak barrels for 18 months. Some things never change. 330,000 bottles. It was bottled in July 2022.

More Info

Castilla y Leon
5
-

Inc. TAX

€444.26

Castilla y Leon
3
93 (WA)

Inc. TAX

€2,219.92

Wine Advocate (93)

The NV XX Aniversario is a blend of vintages 2016, 2017 and 2018 bottled to celebrate the 20th anniversary of the winery and is only sold in three-liter bottles in a special box. So, it is really a collector's item showcasing the house style. It's a barrel selection of Tempranillo from different villages and different vintages showcasing the house style—spicy and smoky, with ripe red and black fruit, a round palate and soft mouthfeel, and it's nicely integrated with abundant powdery tannins and some finesse. These are wines for the long term, and this shows more oak than the 2018s. 450 three-liter bottles were produced. They have a new white first produced in 2019 and a non-vintage red blend to celebrate the 20th anniversary of the winery. They are also going to release small lots of library releases. The 2018s reflect the cooler year and show more integrated oak, following the path of the 2017.

More Info

Castilla y Leon
1
94 (VN)

Inc. TAX

€678.23

Vinous (94)

Dark ruby. Strongly perfumed scents of exotic cherry-cola, blackberry, vanilla and Asian spices. Weighty but focused dark fruit flavors offer striking clarity and palate-staining concentration, with soft tannins building on the close. The cola quality lingers on the long, sweet finish. This wonderfully balances richness and vivacity.

More Info

Castilla y Leon
1
-

Inc. TAX

€1,009.98

Castilla y Leon
1
95 (VN)

Inc. TAX

€1,296.88

Vinous (95)

Dark violet color. Impressively complex black and blue fruit, floral and oak spice qualities on the nose; smoky mineral and vanilla flourishes emerge as the wine stretches out. Concentrated and sweet yet lively as well, offering palate-staining boysenberry and cherry cola flavors underscored by a vein of juicy acidity. Shows serious depth of flavor but comes off graceful, with polished tannins framing an impressively long, penetrating and focused finish.

More Info

Castilla y Leon
1
94 (WA)

Inc. TAX

€559.12

Wine Advocate (94)

I saw more ripeness and a higher impact of the élevage in the 2017 PS compared with the regular Aalto. The year was quite challenging, and they had less grapes but more or less from the same villages: La Aguilera, La Horra, Baños... It's spicy, smoky and toasty, very exuberant and showy, ripe and powerful. The wine went through malolactic in oak and matured in new barriques until bottling. There are plenty of tannins and oak-related flavors. This has a very specific style: ripe, powerful and generously oaked. For fans of the style. Some 30,000 bottles produced. It was bottled in June 2019.

More Info

Castilla y Leon
2
95 (WA)

Inc. TAX

€203.35

Wine Advocate (95)

The 2018 PS follows the style of previous bottlings of this wine, selecting plots from La Horra, La Aguilera, Baños and Moradillo, looking for a similar profile of soils and the style of the wine. This is an exuberant, ripe and generously oaked Tempranillo that was matured in new oak barrels for 19 months. It's from a generous crop that was harvested between the 24th of September and the 19th of October, a slow and late harvest of fully ripe grapes that developed plenty of aromas and flavors. It was also a cooler year. This is a long-distance runner. Today, the 2018 Aalto is more approachable and shows better balance. 40,000 bottles produced. It was bottled in July 2020. They have a new white first produced in 2019 and a non-vintage red blend to celebrate the 20th anniversary of the winery. They are also going to release small lots of library releases. The 2018s reflect the cooler year and show more integrated oak, following the path of the 2017.

More Info

Castilla y Leon
3
95 (WA)

Inc. TAX

€572.32

Wine Advocate (95)

The 2018 PS follows the style of previous bottlings of this wine, selecting plots from La Horra, La Aguilera, Baños and Moradillo, looking for a similar profile of soils and the style of the wine. This is an exuberant, ripe and generously oaked Tempranillo that was matured in new oak barrels for 19 months. It's from a generous crop that was harvested between the 24th of September and the 19th of October, a slow and late harvest of fully ripe grapes that developed plenty of aromas and flavors. It was also a cooler year. This is a long-distance runner. Today, the 2018 Aalto is more approachable and shows better balance. 40,000 bottles produced. It was bottled in July 2020. They have a new white first produced in 2019 and a non-vintage red blend to celebrate the 20th anniversary of the winery. They are also going to release small lots of library releases. The 2018s reflect the cooler year and show more integrated oak, following the path of the 2017.

More Info

Castilla y Leon
2
95 (WA)

Inc. TAX

€962.26

Wine Advocate (95)

The 2018 PS follows the style of previous bottlings of this wine, selecting plots from La Horra, La Aguilera, Baños and Moradillo, looking for a similar profile of soils and the style of the wine. This is an exuberant, ripe and generously oaked Tempranillo that was matured in new oak barrels for 19 months. It's from a generous crop that was harvested between the 24th of September and the 19th of October, a slow and late harvest of fully ripe grapes that developed plenty of aromas and flavors. It was also a cooler year. This is a long-distance runner. Today, the 2018 Aalto is more approachable and shows better balance. 40,000 bottles produced. It was bottled in July 2020. They have a new white first produced in 2019 and a non-vintage red blend to celebrate the 20th anniversary of the winery. They are also going to release small lots of library releases. The 2018s reflect the cooler year and show more integrated oak, following the path of the 2017.

More Info

Castilla y Leon
2
-

Inc. TAX

€335.35

Castilla y Leon
1
-

Inc. TAX

€634.07

Castilla y Leon
1
95 (WA)

Inc. TAX

€551.92

Wine Advocate (95)

The heady and ripe 2020 PS follows the house style and the profile of the regular Aalto from the same vintage, with slightly higher ripeness, more creaminess and toastier oak. It's predictable and very good at it, with abundant, slightly dusty tannins and some chalkiness in the pungent, intense and oaky finish. It has 15% alcohol and mellow acidity. For fans of oaky and ripe Tempranillo. 35,000 bottles produced. It was bottled in September 2022 after 21 months in new French oak barrels.

More Info

Castilla y Leon
1
95 (WA)

Inc. TAX

€1,018.66

Wine Advocate (95)

The heady and ripe 2020 PS follows the house style and the profile of the regular Aalto from the same vintage, with slightly higher ripeness, more creaminess and toastier oak. It's predictable and very good at it, with abundant, slightly dusty tannins and some chalkiness in the pungent, intense and oaky finish. It has 15% alcohol and mellow acidity. For fans of oaky and ripe Tempranillo. 35,000 bottles produced. It was bottled in September 2022 after 21 months in new French oak barrels.

More Info

Castilla y Leon
2
95 (WA)

Inc. TAX

€619.67

Wine Advocate (95)

The heady and ripe 2020 PS follows the house style and the profile of the regular Aalto from the same vintage, with slightly higher ripeness, more creaminess and toastier oak. It's predictable and very good at it, with abundant, slightly dusty tannins and some chalkiness in the pungent, intense and oaky finish. It has 15% alcohol and mellow acidity. For fans of oaky and ripe Tempranillo. 35,000 bottles produced. It was bottled in September 2022 after 21 months in new French oak barrels.

More Info

5
93 (WA)

Inc. TAX

€519.18

Wine Advocate (93)

The 100% Tempranillo 1996 Cuvee Campanario represents a blend of the finest parcels of Tempranillo. The wine was aged in 100% new French Limousin oak for 16 months, then bottled without filtration. It reveals a saturated purple color, and is more backward both aromatically and on the palate, as well as more impressive. The wine's bouquet falls in the black fruit spectrum of aromas - blackberries, black raspberries, and overripe cherries. Full-bodied and tightly-knit, with intriguing mineral notes, this powerful, rich, layered wine could easily pass for a top-class Bordeaux in a blind tasting. The result of 28 days of maceration, the high tannin is sweet and well-integrated in the wine's framework. However, I would not recommend drinking this offering for 2-3 more years. Anticipated maturity: 2001-2020. Congratulations are in order for this impressive new winery that is already turning out wines of exceptional quality.

More Info

2
93-96 (WA)

Inc. TAX

€887.27

Wine Advocate (93-96)

The 1996 Pago Negralada was to be bottled approximately a month after I tasted it. Made from a single Tempranillo vineyard, planted more than 2100 feet above sea level, the alluvial and clay soil mixture gives the wine a distinctive character. This is unquestionably a spectacular effort, displaying a saturated purple color, and a knock-out blackberry, chocolate, licorice, and earthy-scented nose. Exquisitely balanced, this full-bodied wine is crammed with fruit, yet it does not come across as heavy or overbearing. This wine has benefited from having its malolactic take place in barrel (which tends to integrate the wood into the wine earlier, and, some say, more effectively than when it is done in tank). The layers of fruit are ripe, the wine's purity impeccable, and the overall balance impressive. This stunningly rich, potentially brilliant wine will admirably showcase the heights that Tempranillo can achieve. Anticipated maturity: 2002-2018. Congratulations are in order for this impressive new winery that is already turning out wines of exceptional quality.

More Info

3
-

Inc. TAX

€350.09

Castilla y Leon
1
94 (VN)

Inc. TAX

€1,093.98

Vinous (94)

Bright, dark ruby. Sappy, pungent, superripe aromas of cassis, black cherry, clove, mace and mint. Supersweet and extraordinarily concentrated; expands to take over the mouth. Thick but lively chocolatey fruit is huge but not at all heavy. The utterly suave and ripe tannins spread out to coat the entire palate. Superb persistence of flavor. An extraordinary pure cabernet from Spain. Incidentally, the '97 fruit from these vines was blended into the Cuvee El Palomar from that vintage.

More Info

Castilla y Leon
3
-

Inc. TAX

€303.29

Castilla y Leon
4
88 (WA)

Inc. TAX

€476.87

Wine Advocate (88)

The oaky 2014 Buenagente has notes of sawdust and toast coupled with some spices. The palate reveals fine-grained tannins and a dry finish. 57,000 bottles. It was bottled in June 2016.

More Info

Priorat
1
97-100 (WA)

Inc. TAX

€1,229.28

Wine Advocate (97-100)

I also tasted the very young barrel sample of the 2021 Quiñón de Valmira, a year with stress and small berries with a very mild summer that resulted in a wine with great concentration and finesse, with a pH of 3.46 and six grams of acidity (higher than the average). The wine is still a baby (six months old!), but it feels quite balanced and is not oaky at all; it is harmonious, clean and quite expressive, even if it has lots of concentration and a big structure. This is a great vintage of Valmira in the making, super balanced, perhaps the finest ever? They expect to fill some 4,300 bottles around April 2023.

More Info

Priorat
1
97 (DC)

Inc. TAX

€1,231.43

Decanter (97)

Quiñón de Valmira is not just a wine. As Palacios' top Rioja it leads the transformation of Rioja Baja, now known as Rioja Oriental; puts the overlooked Garnacha back centre stage; and highlights the Sierra de Yerga as a fine vineyard origin. The palate is very appealing: succulent with a resounding red fruit and dark cherry ripeness, plus a lift of orange zest. Vivid, penetrating and long. Alvaro Palacios says Valmira is 'all about the aftertaste and the length'. Viñedo singular. 5,552 bottles produced.

More Info
Product Name
Region
Qty
Score
Price

Castilla y Leon
3
93 (WA)

In Bond

€231.00

Wine Advocate (93)

The 2013 Aalto is a lighter wine, with less color, more freshness as it should be in a cooler vintage. It has a bright color which also denotes high acidity. The year was not easy and they had to work more on the origin of grapes: it has less from La Horra and more from La Aguilera, a cooler village, both in the province of Burgos, because in La Horra they had more frost problems. It's aged in less than 30% new barrels and the oak feels better integrated, definitively less oaky than other vintages. The nose has a combination of red and black fruit, spicy aromas and a sense of freshness, with even some violets. The palate is medium to full-bodied, with very fine tannins, abundant but well padded by juicy fruit, good acidity and freshness. This is a lot more fluid and balanced, with better-integrated oak than in the past. This is a fresher Aalto that should age nicely in bottle. 175,000 bottles were filled in July 2015 after 18 months in barrel. 2013 has delivered the freshest bottles of Aalto so far, a lighter regular Aalto and one of the best PS to date.

More Info

Castilla y Leon
3
-

In Bond

€255.00

Castilla y Leon
1
94 (WA)

In Bond

€94.00

Wine Advocate (94)

The 2018 Aalto reflects the cooler conditions of the year, with a more austere profile, subtle aromas and a harmonious palate. This is a classic example of modern, ripe and well-oaked Tempranillo from Ribera del Duero, which this year feels creamy, juicy and balanced. This follows the path of 2017 with integrated oak (they used only around 20% new oak) and a lively palate in a more drinkable and approachable style. They added some new vineyards from the zone of Boada where the soils are red and the wines bring freshness and lots of fruit. The wine had a shorter maceration with the skins and a softer vinification. This is finer and more balanced, with finesse but still very much recognizable as Aalto. 300,000 bottles produced. It was bottled in July 2020. They have a new white first produced in 2019 and a non-vintage red blend to celebrate the 20th anniversary of the winery. They are also going to release small lots of library releases. The 2018s reflect the cooler year and show more integrated oak, following the path of the 2017.

More Info

Castilla y Leon
1
94 (WA)

In Bond

€292.00

Wine Advocate (94)

The 2018 Aalto reflects the cooler conditions of the year, with a more austere profile, subtle aromas and a harmonious palate. This is a classic example of modern, ripe and well-oaked Tempranillo from Ribera del Duero, which this year feels creamy, juicy and balanced. This follows the path of 2017 with integrated oak (they used only around 20% new oak) and a lively palate in a more drinkable and approachable style. They added some new vineyards from the zone of Boada where the soils are red and the wines bring freshness and lots of fruit. The wine had a shorter maceration with the skins and a softer vinification. This is finer and more balanced, with finesse but still very much recognizable as Aalto. 300,000 bottles produced. It was bottled in July 2020. They have a new white first produced in 2019 and a non-vintage red blend to celebrate the 20th anniversary of the winery. They are also going to release small lots of library releases. The 2018s reflect the cooler year and show more integrated oak, following the path of the 2017.

More Info

Castilla y Leon
2
-

In Bond

€285.00

Castilla y Leon
1
-

In Bond

€275.00

Castilla y Leon
1
94 (WA)

In Bond

€377.00

Wine Advocate (94)

The nose of the red 2020 Aalto comes blasting with tons of toasted oak, spice, smoke and more toast, ripe berries and a luxurious creaminess like the finest modern wines from the turn of the century. This is predictable but exactly what their customers are looking for, with ripe berries, generous oak and a velvety palate with volume, soft tannins and mellow acidity. It matured in French and American oak barrels for 18 months. Some things never change. 330,000 bottles. It was bottled in July 2022.

More Info

Castilla y Leon
4
94 (WA)

In Bond

€270.00

Wine Advocate (94)

The nose of the red 2020 Aalto comes blasting with tons of toasted oak, spice, smoke and more toast, ripe berries and a luxurious creaminess like the finest modern wines from the turn of the century. This is predictable but exactly what their customers are looking for, with ripe berries, generous oak and a velvety palate with volume, soft tannins and mellow acidity. It matured in French and American oak barrels for 18 months. Some things never change. 330,000 bottles. It was bottled in July 2022.

More Info

Castilla y Leon
5
-

In Bond

€348.00

Castilla y Leon
3
93 (WA)

In Bond

€1,835.00

Wine Advocate (93)

The NV XX Aniversario is a blend of vintages 2016, 2017 and 2018 bottled to celebrate the 20th anniversary of the winery and is only sold in three-liter bottles in a special box. So, it is really a collector's item showcasing the house style. It's a barrel selection of Tempranillo from different villages and different vintages showcasing the house style—spicy and smoky, with ripe red and black fruit, a round palate and soft mouthfeel, and it's nicely integrated with abundant powdery tannins and some finesse. These are wines for the long term, and this shows more oak than the 2018s. 450 three-liter bottles were produced. They have a new white first produced in 2019 and a non-vintage red blend to celebrate the 20th anniversary of the winery. They are also going to release small lots of library releases. The 2018s reflect the cooler year and show more integrated oak, following the path of the 2017.

More Info

Castilla y Leon
1
94 (VN)

In Bond

€554.00

Vinous (94)

Dark ruby. Strongly perfumed scents of exotic cherry-cola, blackberry, vanilla and Asian spices. Weighty but focused dark fruit flavors offer striking clarity and palate-staining concentration, with soft tannins building on the close. The cola quality lingers on the long, sweet finish. This wonderfully balances richness and vivacity.

More Info

Castilla y Leon
1
-

In Bond

€823.00

Castilla y Leon
1
95 (VN)

In Bond

€1,060.00

Vinous (95)

Dark violet color. Impressively complex black and blue fruit, floral and oak spice qualities on the nose; smoky mineral and vanilla flourishes emerge as the wine stretches out. Concentrated and sweet yet lively as well, offering palate-staining boysenberry and cherry cola flavors underscored by a vein of juicy acidity. Shows serious depth of flavor but comes off graceful, with polished tannins framing an impressively long, penetrating and focused finish.

More Info

Castilla y Leon
1
94 (WA)

In Bond

€451.00

Wine Advocate (94)

I saw more ripeness and a higher impact of the élevage in the 2017 PS compared with the regular Aalto. The year was quite challenging, and they had less grapes but more or less from the same villages: La Aguilera, La Horra, Baños... It's spicy, smoky and toasty, very exuberant and showy, ripe and powerful. The wine went through malolactic in oak and matured in new barriques until bottling. There are plenty of tannins and oak-related flavors. This has a very specific style: ripe, powerful and generously oaked. For fans of the style. Some 30,000 bottles produced. It was bottled in June 2019.

More Info

Castilla y Leon
2
95 (WA)

In Bond

€162.00

Wine Advocate (95)

The 2018 PS follows the style of previous bottlings of this wine, selecting plots from La Horra, La Aguilera, Baños and Moradillo, looking for a similar profile of soils and the style of the wine. This is an exuberant, ripe and generously oaked Tempranillo that was matured in new oak barrels for 19 months. It's from a generous crop that was harvested between the 24th of September and the 19th of October, a slow and late harvest of fully ripe grapes that developed plenty of aromas and flavors. It was also a cooler year. This is a long-distance runner. Today, the 2018 Aalto is more approachable and shows better balance. 40,000 bottles produced. It was bottled in July 2020. They have a new white first produced in 2019 and a non-vintage red blend to celebrate the 20th anniversary of the winery. They are also going to release small lots of library releases. The 2018s reflect the cooler year and show more integrated oak, following the path of the 2017.

More Info

Castilla y Leon
3
95 (WA)

In Bond

€462.00

Wine Advocate (95)

The 2018 PS follows the style of previous bottlings of this wine, selecting plots from La Horra, La Aguilera, Baños and Moradillo, looking for a similar profile of soils and the style of the wine. This is an exuberant, ripe and generously oaked Tempranillo that was matured in new oak barrels for 19 months. It's from a generous crop that was harvested between the 24th of September and the 19th of October, a slow and late harvest of fully ripe grapes that developed plenty of aromas and flavors. It was also a cooler year. This is a long-distance runner. Today, the 2018 Aalto is more approachable and shows better balance. 40,000 bottles produced. It was bottled in July 2020. They have a new white first produced in 2019 and a non-vintage red blend to celebrate the 20th anniversary of the winery. They are also going to release small lots of library releases. The 2018s reflect the cooler year and show more integrated oak, following the path of the 2017.

More Info

Castilla y Leon
2
95 (WA)

In Bond

€777.00

Wine Advocate (95)

The 2018 PS follows the style of previous bottlings of this wine, selecting plots from La Horra, La Aguilera, Baños and Moradillo, looking for a similar profile of soils and the style of the wine. This is an exuberant, ripe and generously oaked Tempranillo that was matured in new oak barrels for 19 months. It's from a generous crop that was harvested between the 24th of September and the 19th of October, a slow and late harvest of fully ripe grapes that developed plenty of aromas and flavors. It was also a cooler year. This is a long-distance runner. Today, the 2018 Aalto is more approachable and shows better balance. 40,000 bottles produced. It was bottled in July 2020. They have a new white first produced in 2019 and a non-vintage red blend to celebrate the 20th anniversary of the winery. They are also going to release small lots of library releases. The 2018s reflect the cooler year and show more integrated oak, following the path of the 2017.

More Info

Castilla y Leon
2
-

In Bond

€272.00

Castilla y Leon
1
-

In Bond

€506.00

Castilla y Leon
1
95 (WA)

In Bond

€445.00

Wine Advocate (95)

The heady and ripe 2020 PS follows the house style and the profile of the regular Aalto from the same vintage, with slightly higher ripeness, more creaminess and toastier oak. It's predictable and very good at it, with abundant, slightly dusty tannins and some chalkiness in the pungent, intense and oaky finish. It has 15% alcohol and mellow acidity. For fans of oaky and ripe Tempranillo. 35,000 bottles produced. It was bottled in September 2022 after 21 months in new French oak barrels.

More Info

Castilla y Leon
1
95 (WA)

In Bond

€824.00

Wine Advocate (95)

The heady and ripe 2020 PS follows the house style and the profile of the regular Aalto from the same vintage, with slightly higher ripeness, more creaminess and toastier oak. It's predictable and very good at it, with abundant, slightly dusty tannins and some chalkiness in the pungent, intense and oaky finish. It has 15% alcohol and mellow acidity. For fans of oaky and ripe Tempranillo. 35,000 bottles produced. It was bottled in September 2022 after 21 months in new French oak barrels.

More Info

Castilla y Leon
2
95 (WA)

In Bond

€494.00

Wine Advocate (95)

The heady and ripe 2020 PS follows the house style and the profile of the regular Aalto from the same vintage, with slightly higher ripeness, more creaminess and toastier oak. It's predictable and very good at it, with abundant, slightly dusty tannins and some chalkiness in the pungent, intense and oaky finish. It has 15% alcohol and mellow acidity. For fans of oaky and ripe Tempranillo. 35,000 bottles produced. It was bottled in September 2022 after 21 months in new French oak barrels.

More Info

5
93 (WA)

In Bond

€414.00

Wine Advocate (93)

The 100% Tempranillo 1996 Cuvee Campanario represents a blend of the finest parcels of Tempranillo. The wine was aged in 100% new French Limousin oak for 16 months, then bottled without filtration. It reveals a saturated purple color, and is more backward both aromatically and on the palate, as well as more impressive. The wine's bouquet falls in the black fruit spectrum of aromas - blackberries, black raspberries, and overripe cherries. Full-bodied and tightly-knit, with intriguing mineral notes, this powerful, rich, layered wine could easily pass for a top-class Bordeaux in a blind tasting. The result of 28 days of maceration, the high tannin is sweet and well-integrated in the wine's framework. However, I would not recommend drinking this offering for 2-3 more years. Anticipated maturity: 2001-2020. Congratulations are in order for this impressive new winery that is already turning out wines of exceptional quality.

More Info

2
93-96 (WA)

In Bond

€717.00

Wine Advocate (93-96)

The 1996 Pago Negralada was to be bottled approximately a month after I tasted it. Made from a single Tempranillo vineyard, planted more than 2100 feet above sea level, the alluvial and clay soil mixture gives the wine a distinctive character. This is unquestionably a spectacular effort, displaying a saturated purple color, and a knock-out blackberry, chocolate, licorice, and earthy-scented nose. Exquisitely balanced, this full-bodied wine is crammed with fruit, yet it does not come across as heavy or overbearing. This wine has benefited from having its malolactic take place in barrel (which tends to integrate the wood into the wine earlier, and, some say, more effectively than when it is done in tank). The layers of fruit are ripe, the wine's purity impeccable, and the overall balance impressive. This stunningly rich, potentially brilliant wine will admirably showcase the heights that Tempranillo can achieve. Anticipated maturity: 2002-2018. Congratulations are in order for this impressive new winery that is already turning out wines of exceptional quality.

More Info

3
-

In Bond

€288.00

Castilla y Leon
1
94 (VN)

In Bond

€893.00

Vinous (94)

Bright, dark ruby. Sappy, pungent, superripe aromas of cassis, black cherry, clove, mace and mint. Supersweet and extraordinarily concentrated; expands to take over the mouth. Thick but lively chocolatey fruit is huge but not at all heavy. The utterly suave and ripe tannins spread out to coat the entire palate. Superb persistence of flavor. An extraordinary pure cabernet from Spain. Incidentally, the '97 fruit from these vines was blended into the Cuvee El Palomar from that vintage.

More Info

Castilla y Leon
3
-

In Bond

€249.00

Castilla y Leon
4
88 (WA)

In Bond

€375.00

Wine Advocate (88)

The oaky 2014 Buenagente has notes of sawdust and toast coupled with some spices. The palate reveals fine-grained tannins and a dry finish. 57,000 bottles. It was bottled in June 2016.

More Info

Priorat
1
97-100 (WA)

In Bond

€1,015.00

Wine Advocate (97-100)

I also tasted the very young barrel sample of the 2021 Quiñón de Valmira, a year with stress and small berries with a very mild summer that resulted in a wine with great concentration and finesse, with a pH of 3.46 and six grams of acidity (higher than the average). The wine is still a baby (six months old!), but it feels quite balanced and is not oaky at all; it is harmonious, clean and quite expressive, even if it has lots of concentration and a big structure. This is a great vintage of Valmira in the making, super balanced, perhaps the finest ever? They expect to fill some 4,300 bottles around April 2023.

More Info

Priorat
1
97 (DC)

In Bond

€1,015.00

Decanter (97)

Quiñón de Valmira is not just a wine. As Palacios' top Rioja it leads the transformation of Rioja Baja, now known as Rioja Oriental; puts the overlooked Garnacha back centre stage; and highlights the Sierra de Yerga as a fine vineyard origin. The palate is very appealing: succulent with a resounding red fruit and dark cherry ripeness, plus a lift of orange zest. Vivid, penetrating and long. Alvaro Palacios says Valmira is 'all about the aftertaste and the length'. Viñedo singular. 5,552 bottles produced.

More Info