Abruzzo
Welcome to the captivating region of Abruzzo, nestled between the Apennine Mountains and the Adriatic Sea, known for its ancient winemaking traditions and exceptional wines. As an expert with a discerning palate, you possess a deep appreciation for the rich viticultural heritage, diverse terroir, and exceptional quality that define Abruzzo wines. Join us on a journey to explore the finest expressions of this remarkable region, where centuries-old vineyards, indigenous grape varieties, and winemaking expertise converge.

Abruzzo is home to a multitude of esteemed vineyards that have garnered international acclaim for their exceptional wines. Among the most renowned estates is Masciarelli, a pioneering winery that has been instrumental in elevating Abruzzo's winemaking reputation. Masciarelli is celebrated for its Montepulciano d'Abruzzo wines, which showcase the region's signature grape variety with its bold and expressive character.

Another prominent vineyard in Abruzzo is Emidio Pepe, a family-owned estate that follows traditional winemaking practices to craft age-worthy and highly sought-after wines. Emidio Pepe's Montepulciano d'Abruzzo and Trebbiano d'Abruzzo wines are revered for their complexity, longevity, and ability to reflect the true essence of the region.

Other notable vineyards in Abruzzo include Illuminati, renowned for its Montepulciano d'Abruzzo Colline Teramane wines, and Valle Reale, celebrated for its elegant and terroir-driven Montepulciano d'Abruzzo wines. Tiberio and Cataldi Madonna are also esteemed estates, recognized for their dedication to crafting high-quality wines that beautifully express the unique terroir and grape varieties of Abruzzo.

Abruzzo's diverse terroir, characterized by its hilly landscapes, limestone-rich soils, and a Mediterranean climate, provides an ideal environment for cultivating a range of grape varieties. Montepulciano, Trebbiano, Pecorino, and Passerina are among the region's iconic grapes, each contributing to the unique character and personality of Abruzzo wines.

Abruzzo wines captivate the senses with their vibrant flavors, balanced structure, and remarkable versatility. From the rich and robust Montepulciano d'Abruzzo reds to the crisp and refreshing Trebbiano whites, these wines offer a captivating journey through the terroir and winemaking traditions of Abruzzo.
Abruzzo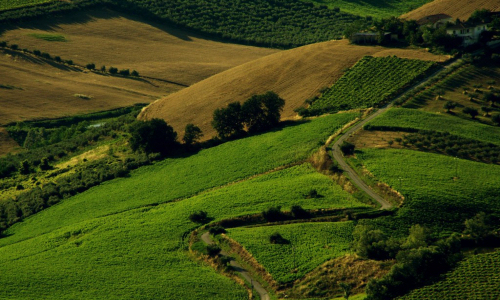 Name
Price Low
Price High
Year (Old)
Year (New)
Product Name
Region
Qty
Score
Price

Abruzzo
2
-

Inc. TAX

€280.07

Abruzzo
40
-

Inc. TAX

€169.67

Abruzzo
1
-

Inc. TAX

€608.09

Abruzzo
1
95+ (VN)

Inc. TAX

€897.18

Vinous (95+)

The 2015 Montepulciano d'Abruzzo Vecchie Vigne opens slowly in the glass. Coaxing reveals an elegant mix of fresh mint, red currant, roses and a dusting of spice. It washes across the palate with beautiful finesse, lifted and fresh, showing no sign of its warm vintage origins. Sour cherry and hints of strawberry give way to a delicate web of fine tannin. The 2015 finishes with pretty licorice and pomegranate nuances, leaving behind a lightly structured sensation. What a pretty expression of Pepe Montepulciano, one that grows in volume the longer it spends in the glass. I foresee very good things here. Of note, the Pepe family was so happy with the balance of the 2015 that they decided to hold back 80% of the production for late release.

More Info

Abruzzo
2
-

Inc. TAX

€613.98

Abruzzo
3
-

Inc. TAX

€1,074.37

Abruzzo
3
-

Inc. TAX

€496.38

Abruzzo
1
-

Inc. TAX

€990.02

Abruzzo
4
-

Inc. TAX

€429.18

Abruzzo
1
-

Inc. TAX

€555.18

Abruzzo
6
-

Inc. TAX

€538.07

Abruzzo
1
-

Inc. TAX

€612.61

Abruzzo
1
95 (VN)

Inc. TAX

€647.58

Vinous (95)

The most inviting mix of lemon oils, musky pear and peach, raw almond, ginger, iodine and yellow flowers wafts up from the 2019 Trebbiano d'Abruzzo Vecchie Vigne. It's pliant, yet almost buoyant, seeming to hover across the palate with notes of apricot and salty mineral tones that are nicely offset by a pretty inner sweetness. The 2019 becomes perfumed throughout the saline-tinged finale, as inner florals slowly taper off. There's a density and balance here that should unfold beautifully over the course of the next decade.

More Info

Abruzzo
3
-

Inc. TAX

€990.37

Abruzzo
4
-

Inc. TAX

€479.58

Abruzzo
2
-

Inc. TAX

€384.78

Abruzzo
1
-

Inc. TAX

€1,403.74

Abruzzo
1
-

Inc. TAX

€732.47

Abruzzo
1
-

Inc. TAX

€3,134.77

Abruzzo
1
-

Inc. TAX

€1,666.38

Abruzzo
1
-

Inc. TAX

€3,347.74

Abruzzo
1
-

Inc. TAX

€1,508.87

Abruzzo
1
-

Inc. TAX

€2,288.77

Abruzzo
1
-

Inc. TAX

€1,664.77

Abruzzo
1
-

Inc. TAX

€821.58
Product Name
Region
Qty
Score
Price

Abruzzo
2
-

In Bond

€211.00

Abruzzo
40
-

In Bond

€119.00

Abruzzo
1
-

In Bond

€503.00

Abruzzo
1
95+ (VN)

In Bond

€729.00

Vinous (95+)

The 2015 Montepulciano d'Abruzzo Vecchie Vigne opens slowly in the glass. Coaxing reveals an elegant mix of fresh mint, red currant, roses and a dusting of spice. It washes across the palate with beautiful finesse, lifted and fresh, showing no sign of its warm vintage origins. Sour cherry and hints of strawberry give way to a delicate web of fine tannin. The 2015 finishes with pretty licorice and pomegranate nuances, leaving behind a lightly structured sensation. What a pretty expression of Pepe Montepulciano, one that grows in volume the longer it spends in the glass. I foresee very good things here. Of note, the Pepe family was so happy with the balance of the 2015 that they decided to hold back 80% of the production for late release.

More Info

Abruzzo
2
-

In Bond

€493.00

Abruzzo
3
-

In Bond

€858.00

Abruzzo
3
-

In Bond

€395.00

Abruzzo
1
-

In Bond

€788.00

Abruzzo
4
-

In Bond

€339.00

Abruzzo
1
-

In Bond

€444.00

Abruzzo
6
-

In Bond

€426.00

Abruzzo
1
-

In Bond

€503.00

Abruzzo
1
95 (VN)

In Bond

€521.00

Vinous (95)

The most inviting mix of lemon oils, musky pear and peach, raw almond, ginger, iodine and yellow flowers wafts up from the 2019 Trebbiano d'Abruzzo Vecchie Vigne. It's pliant, yet almost buoyant, seeming to hover across the palate with notes of apricot and salty mineral tones that are nicely offset by a pretty inner sweetness. The 2019 becomes perfumed throughout the saline-tinged finale, as inner florals slowly taper off. There's a density and balance here that should unfold beautifully over the course of the next decade.

More Info

Abruzzo
3
-

In Bond

€788.00

Abruzzo
4
-

In Bond

€381.00

Abruzzo
2
-

In Bond

€302.00

Abruzzo
1
-

In Bond

€1,125.00

Abruzzo
1
-

In Bond

€588.00

Abruzzo
1
-

In Bond

€2,575.00

Abruzzo
1
-

In Bond

€1,370.00

Abruzzo
1
-

In Bond

€2,745.00

Abruzzo
1
-

In Bond

€1,235.00

Abruzzo
1
-

In Bond

€1,870.00

Abruzzo
1
-

In Bond

€1,350.00

Abruzzo
1
-

In Bond

€666.00
Name
Price Low
Price High
Year (Old)
Year (New)