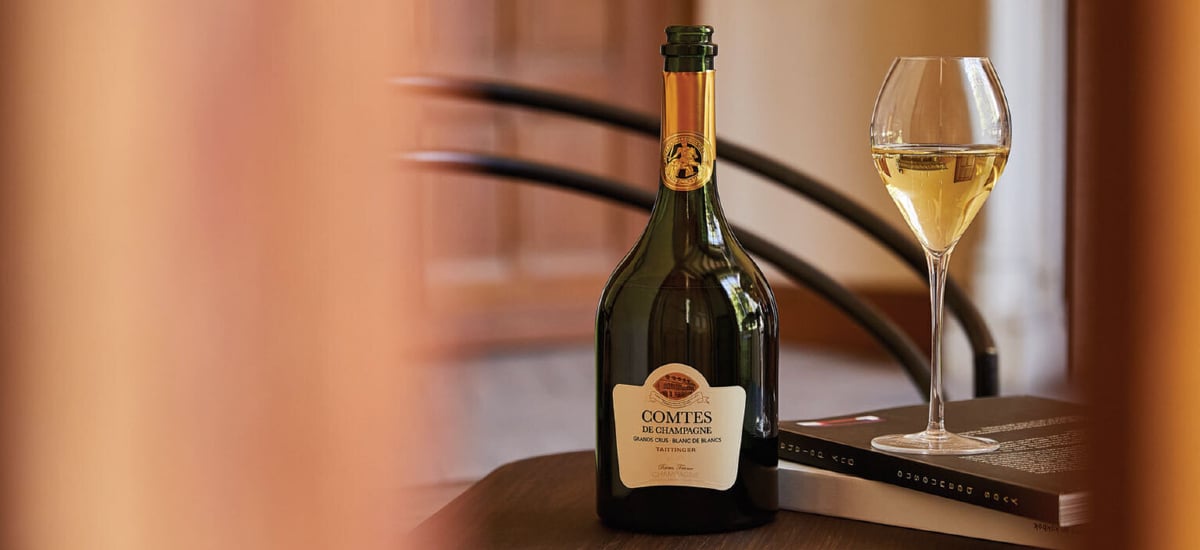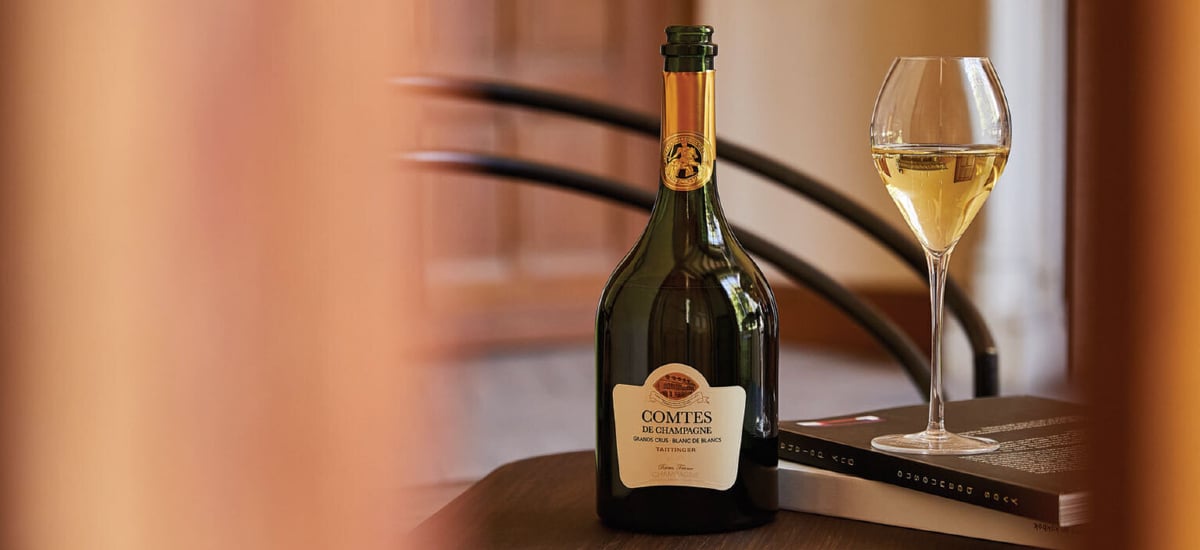 Vintage Trumps Scores: Vintage is the most important thing when collecting Champagne. Since 2000 only two vintages, 2008 and 2012, have earned an "Extraordinary" rating from the Wine Advocate. These are the vintages to focus on for long-term value creation.
Exciting Entry Point: Comtes de Champagne 2012 has retraced almost 23% back at its initial release price of £675 (6x75cl). At this price, see very little downside risk, and its current price looks like a great asymmetric bet on a recovery in the Champagne market.
Upcoming Catalysts: Increasing consumption and the release of Taittinger Comtes Blanc de Blancs 2013 should be catalysts to tightens supply of the 2012.
---
Vintage is King in Champagne
For investment purposes, you need to buy Champagne based on vintage, as opposed to score alone. Vintage perception is more important in Champagne than in any other region.
Since 2000, there have only been 2 vintages rated "Extraordinary" by Wine Advocate: 2008 and 2012.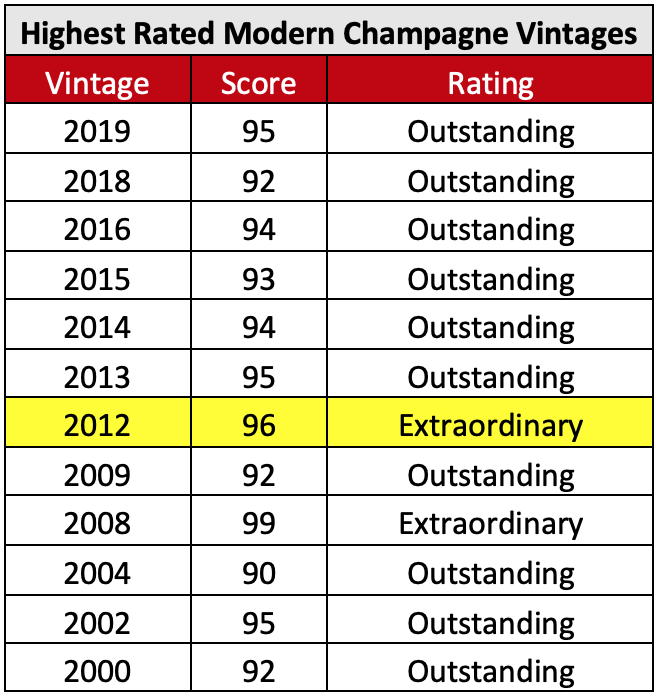 The famous house of Taittinger likes to leave their flagship prestige cuvée Comtes de Champagne to age for at least a decade before releasing onto the market.
We know that there has not yet been a modern vintage which outscores 2012. We know from the vintage classifications of the 6 vintages which follow 2012 (2013 to 2019) that none are likely to be as good as 2012. An "Extraordinary" classification by Wine Advocate is after all a very rare event, only 3 vintages have ever had this classification (1996, 2008 & 2012).
We believe that the best historical comparison for 2012 is with the Comtes de Champagne 2002. The two wines are almost identically scored, and both hail from heralded vintages. It is encouraging to see that the 2002 vintage now trades at a 140% premium to the 2012.

Comtes de Champagne 2002 has certainly been an exceptional performer over the past decade: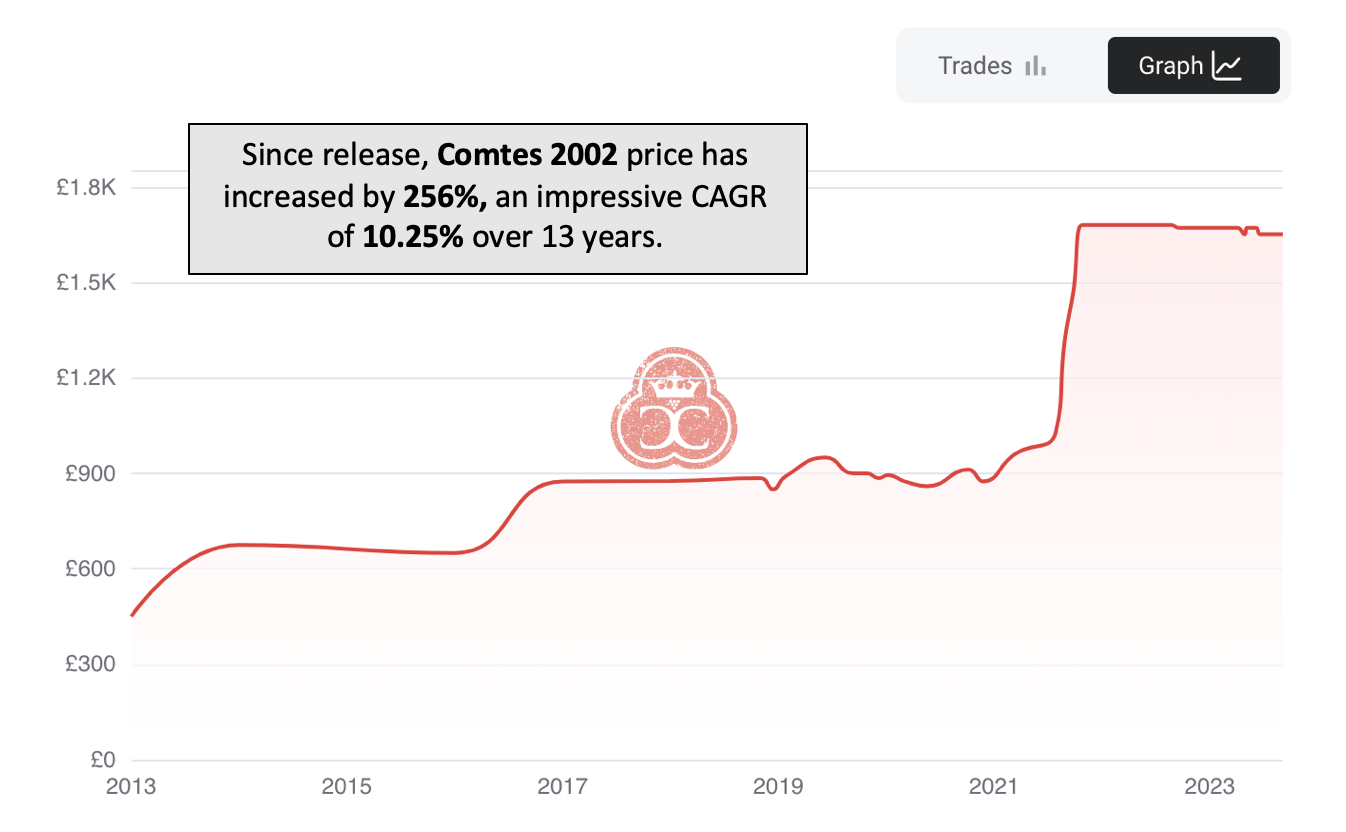 ---
Following its Price Decline, we see very Limited Downside Risk from Here
The Champagne market has undergone a price correction in the past year, with significant declines in some prominent brands. Comtes de Champagne 2012 is one such name, declining by 22.9% from its all-time high of £875 (6x75cl) in December 2022.
At its current price of £675, Comtes 2012 is back to its release price (release date was 3rd November 2022). This is significant because at this level any residual selling pressure from people (merchants or individuals) who bought on release should dissipate.
Backed by impressive scores (95+ pts Wine Advocate and 96 pts Vinous), we therefore regard Comtes de Champagne 2012 as having a highly asymmetric profile (very limited downside, with the potential to rally hard once the Champagne market returns to health (as it inevitably will, in our opinion).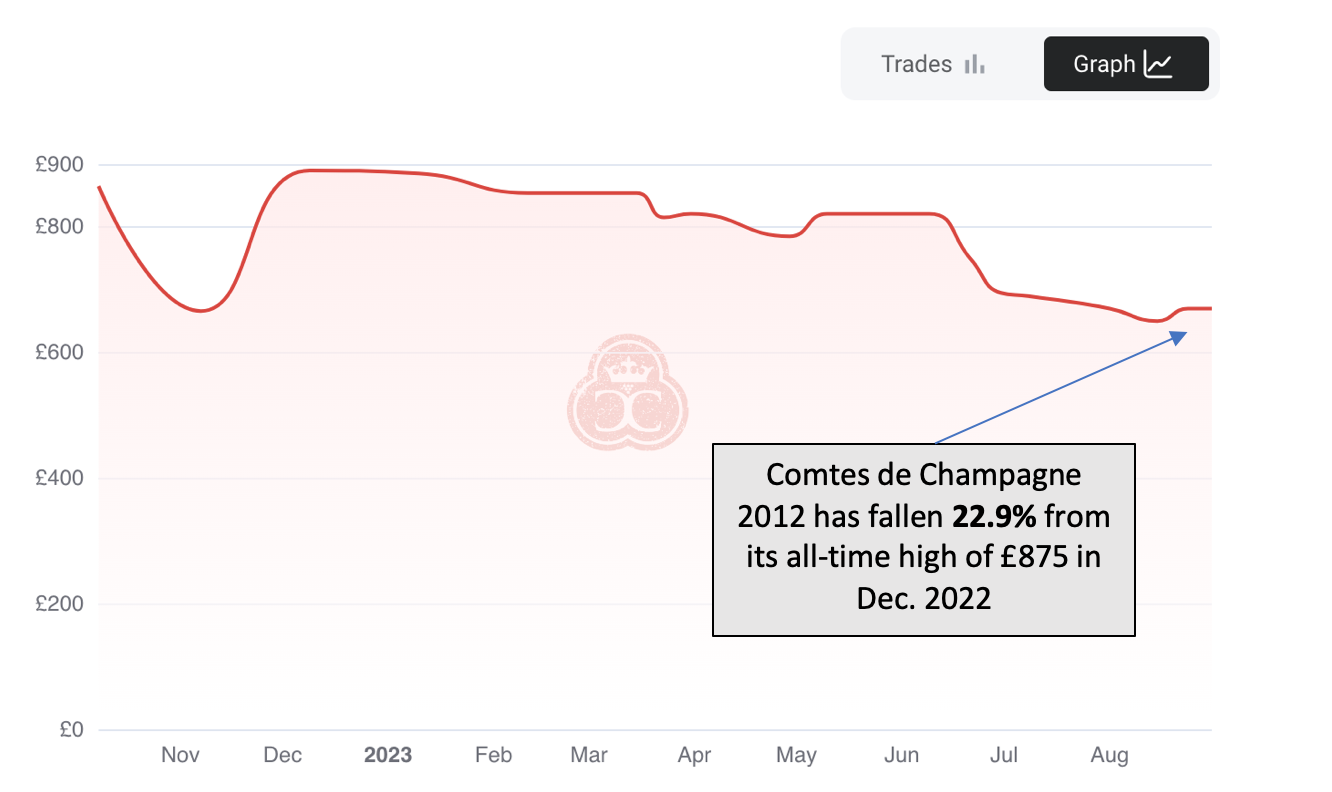 This recent pull back has brought Comtes 2012 well below the fair value line, confirming our view that its current price represents a wonderful (re)entry point back into the name: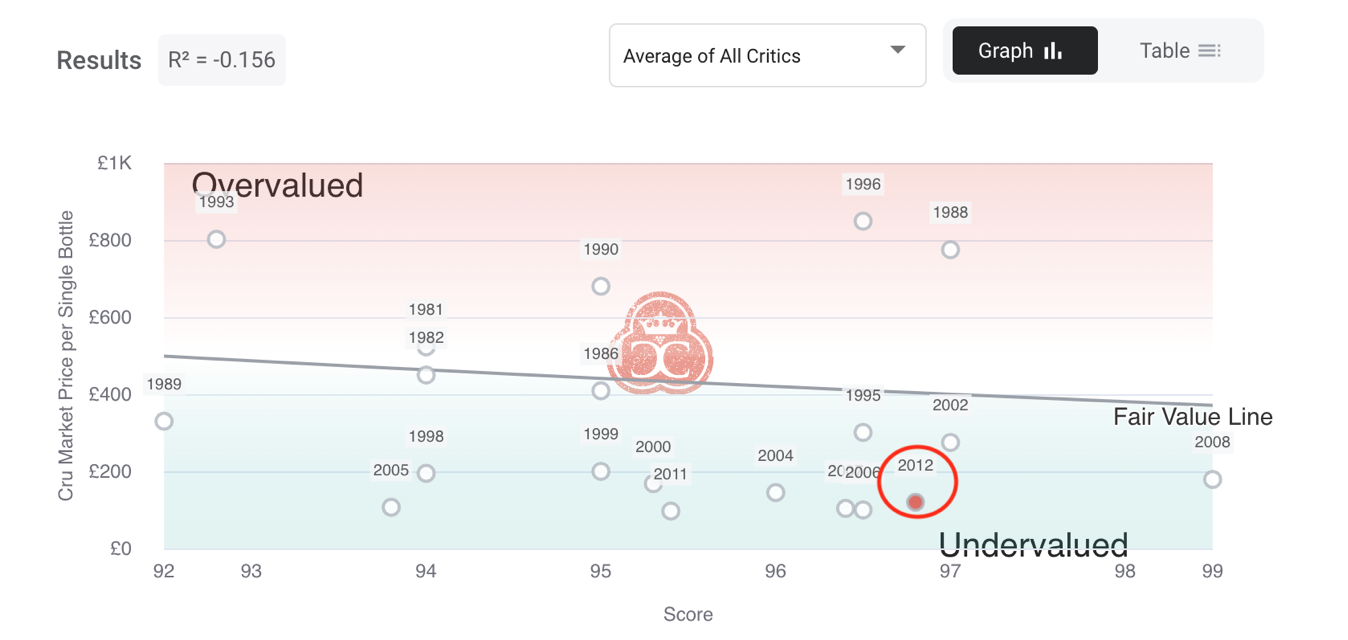 ---
Upcoming Price Catalysts
Consumption causing scarcity: Comtes 2012 is starting to be consumed at a rapid rate. In just the last two months alone, more than 7% of the total cases in our ecosystem have been booked out for home delivery. As this trend gathers pace, the available supply is poised to decline significantly, inevitably leading to renewed upwards price pressure.
Launch of the 2013 vintage: The impending arrival of Taittinger Comtes Blanc de Blancs 2013 (expected in the next couple of months) will put a stopper in the regular flow of the 2012 vintage onto the market. We can expect more supply down the road as Taittinger will occasionally release back vintages onto the market, but these releases will almost certainly be at much higher prices. Furthermore, the 2013 vintage is a lower scoring vintage than the 2012 yet will likely command a premium over the 2012 (as we have seen from other Grands Marques with recently released 2013 vintages).

If Taittinger follows suit and releases the 2013 Comtes at a significant premium to the 2012 current price, then we should see a flood of interest back into the older vintage.
---