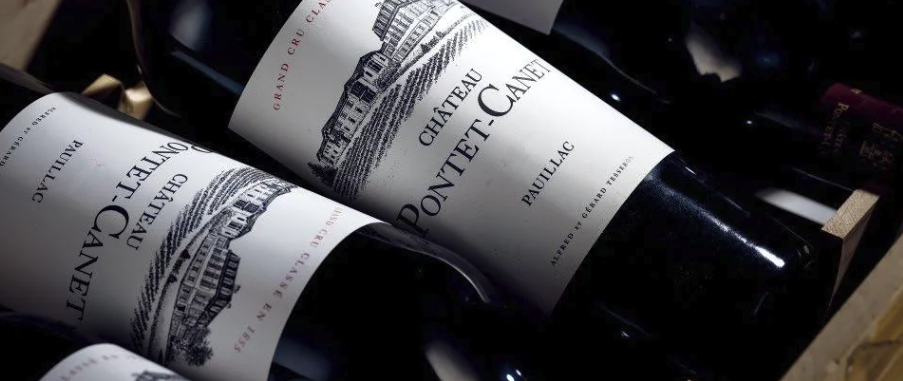 Fine Wine Gives Back its 2022 Outperformance
To understand the current market, we need to zoom out a little. In 2021 when COVID-19 raged across the world both Fine Wine and risk assets like equities rose strongly as central banks and governments flooded the market with liquidity. In 2022, as inflation emerged and central banks started raising interest rates, equities fell sharply - but Fine Wine continued to rise.
In FY2022 the divergence was dramatic, with Fine Wine outperforming the S&P 500 by a remarkable +23.7%:

But like the cartoon coyote running over the edge of the cliff, gravity had to catch up eventually; and since its high-water mark in Q4 2022, Fine Wine has drifted lower, to meet back up with the S&P 500 (which has rallied strongly this year):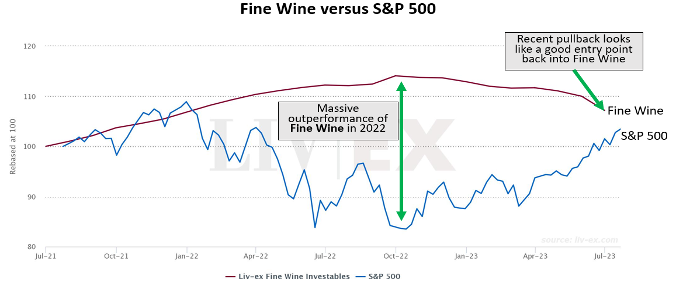 Why have some Wines Fallen by more than 6.0%?
Whilst the Fine Wine market is only down -6.0% overall, some high-profile names have dropped quite a bit more: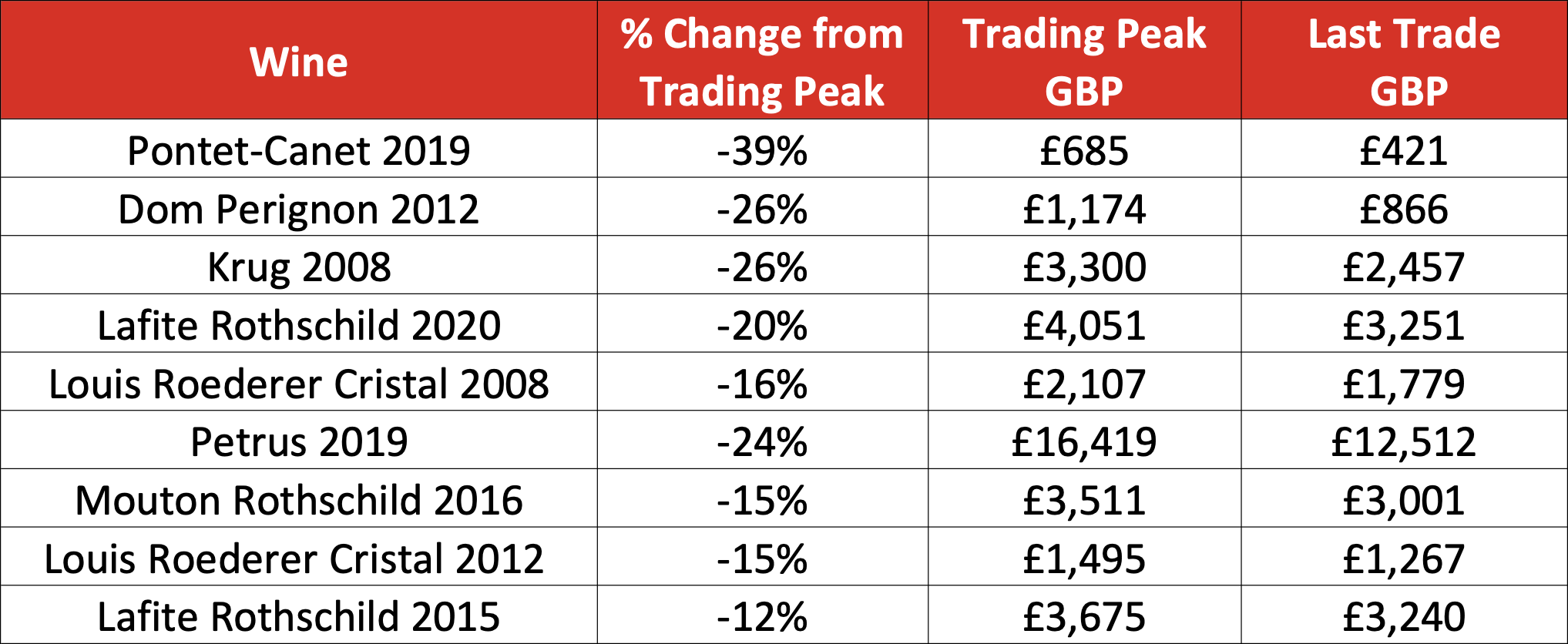 What is going on with these names?
Our market sources (in Bordeaux and London) speculate that some investment funds may be struggling financially as the market dips and liquidity is (temporarily) reduced. This may be added to selling pressure in some of the more popular names.
This would account for the steep drop in some of the higher profile and liquid issues like those above.
Is this a Buying Opportunity?
Overall, we believe that the Fine Wine market is likely to bottom around these levels for four main reasons
The Fine Wine market very rarely declines more than 10% during a correction phase and has historically been followed by a prolonged period of market growth.


Fine Wine prices have now come back into line with equities (from a position of 'over-valuation' in 2022);


Interest rates are close to peaking (or have peaked) in most major economies, with the result that liquidity to markets will start to increase again; and


The start of September is usually accompanied by a resurgence in interest in Fine Wine as the Global Icons campaign gets underway.
The only 'known unknown' is the situation with investment funds, but we have no reason to believe that a major liquidation is imminent.
We, therefore, see that the price declines in the wines above as attractive entry points, given the eye-watering discounts some of them are offered at relative to recent highs.
---
Analysis by Jeremy Howard (CEO and co-founder)
Tell me what you think: jeremy.howard@cruworldwine.com
@cruworldwine (Twitter)