California
California is one of the most renowned wine regions in the world, known for producing exceptional wines that reflect the unique character of the region.

One of the most famous vineyards in California is the Napa Valley's Robert Mondavi Winery, which produces a range of high-quality red and white wines, including the Cabernet Sauvignon Reserve, the Fumé Blanc Reserve, and the Chardonnay Reserve. The estate is committed to sustainable farming practices and is known for its focus on traditional winemaking techniques.

In California, there is also a strong focus on producing organic and biodynamic wines, with vineyards such as the Frog's Leap Winery and the Benziger Family Winery using these practices to produce exceptional wines that reflect the unique terroir of the region.

Overall, California is a region known for producing exceptional wines, with famous vineyards such as Harlan Estate, Dominus, Opus One, Screaming Eagle, Robert Mondavi and many others. With a focus on sustainable and organic farming practices, and a commitment to traditional winemaking techniques, wines from California are gaining increasing recognition and popularity among wine enthusiasts worldwide.
California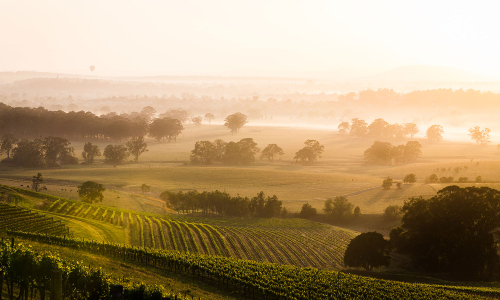 Name
Price Low
Price High
Year (Old)
Year (New)
Product Name
Region
Qty
Score
Price

California
5
-

Inc. TAX

€723.97

California
5
-

Inc. TAX

€1,316.77

California
14
-

Inc. TAX

€591.07

California
1
98 (JD)

Inc. TAX

€1,949.20

Jeb Dunnuck (98)

One rocking wine, the 2015 Cappella is a powerful, rich effort that has badass levels of black, black fruits, graphite, licorice, and crushed rocks. From a site on the west side of St. Helena and a blend of 68% Cabernet Sauvignon, 19% Cabernet Franc, and 13% Petit Verdot, it has a layered, multi-dimensional, stacked profile and is just loaded with glycerin and opulence. Feel free to drink this thriller any time over the coming 3 decades or more.

More Info

California
1
99 (JS)

Inc. TAX

€1,897.60

James Suckling (99)

Aromas of blackberries, graphite, and lead pencil. Fresh and dried flowers and iron shavings. Full bodied, layered, tight and solid. Beautiful and very poised and thoughtful. Hints of fresh herbs, from lavender to lemon grass. Compressed. Great length and focus. Drink after 2022.

More Info

California
1
99 (WA)

Inc. TAX

€2,921.20

Wine Advocate (99)

The nearly perfect—perhaps it will get there in some subsequent tasting—2018 Cappella Proprietary Red seems more balanced and finely structured than the 2016 or 2017 versions, with hints of cedar and vanilla only serving to accent notes of ripe cherries and dusty earth. It's still full-bodied, rich and velvety, yet it shows incredible focus and length on the finish. Wow.

More Info

California
1
98-100 (VN)

Inc. TAX

€776.09

Vinous (98-100)

The 2010 Proprietary Red Howell Mountain is endowed with serious depth and pure, sizzling minerality. A blast of blue and black fruit, melted road tar, graphite and licorice hits the palate, followed by the inescapable firm tannins of the year. The pointed, saline-infused finish leaves a deep, lasting impression. The 2010 is shaping up to be one of the wines of the vintage.

More Info

California
1
100 (WA)

Inc. TAX

€2,525.20

Wine Advocate (100)

Abreu is now calling his vineyard on Howell Mountain (a tract of 33 acres with 15 planted) Las Posadas, after the road high on the mountain that seems to be the Fifth Avenue of Howell Mountain vineyard sites. The 2013 Las Posadas Proprietary Red was unreal from barrel, and that extraordinary Midas touch exhibited by Grimes and Abreu has extended to this wine out of bottle, which is a showcase for Howell Mountain and the meticulous viticulture and winemaking of Abreu and Grimes. Inky purple to the rim, with an extraordinary nose of sweet mulberry, intense graphite, scorched earth, smoldering wood charcoal, and massive blackberry and cassis fruit, this intriguing and provocative wine also throws in hints of licorice and black truffle. It is extremely rich, full-bodied, and nearly an out-of-body experience. Look for it to improve in age for 40 to 50 years. I can see consumers opening it circa 2065 to 2075 and saying, "Wow – what a great vintage this must have been!"

More Info

California
1
99 (JS)

Inc. TAX

€2,015.20

James Suckling (99)

The aromas are perfect with black olives, blueberries, fresh mushrooms, rose petals and mint undertones, all following through to a full-bodied palate. Round yet tightly grained tannins and an incredibly persistent finish. Gorgeous. Drink in 2022.

More Info

California
1
100 (VN)

Inc. TAX

€2,057.20

Vinous (100)

The 2016 Las Posadas is a stunning Howell Mountain wine. Inky, rich and hedonistically beautiful, the 2016 is simply magnificent. Crème de cassis, chocolate, menthol, licorice, lavender, cloves, mint, graphite and crushed rocks are all amped up in the glass. Unctuous, creamy and super-expressive, the Posadas captures the opulence of Howell Mountain. It is simply magnificent in every way.

More Info

California
1
100 (JS)

Inc. TAX

€3,254.33

James Suckling (100)

Wow. Blackberries, lead pencil, dried flowers, black olives and purple fruit. Full body and super polished and refined tannins. Creamy and well defined. So polished. Nutmeg, clove and other dried spices. It goes on for minutes. Superb. Drink after 2024.

More Info

California
1
100 (WA)

Inc. TAX

€3,167.20

Wine Advocate (100)

The perfect 2012 Madrona Ranch displays notes of roasted coffee, forest floor, incense, Christmas fruitcake, blackcurrants and blackberry fruit in an incredibly fragrant, full-bodied, opulent style. Far more dramatic and open-knit Capella, the 2012 Madrona is super-intense, with incredibly velvety tannins. This is a sublime wine of the highest order, a fabulous example of the vintage, and a tribute to the craftsmanship of David Abreu and Brad Grimes. It should drink well for 30+ years.

More Info

California
1
100 (WA)

Inc. TAX

€4,079.20

Wine Advocate (100)

The 2013 Madrona Ranch hits the magic three-digit score. It is literally a 30- to 45-year wine in itself. It behaves like a ripe, complex first growth Pauillac, with blackberry and crème de cassis, a touch of licorice, black truffle, pen ink and graphite. Incredibly fragrant, extremely full-bodied, with abundant tannin but also enormous fruit extract and richness, it is an amazing wine and a profound effort from Abreu and Grimes.

More Info

California
1
100 (JD)

Inc. TAX

€2,561.20

Jeb Dunnuck (100)

Pure perfection in a glass, the 2015 Madrona Ranch is more elegant and finesse-driven than the Cappella, yet doesn't give an inch with regard to power, richness, and length. Coming from a site just outside of St. Helena at the base of Spring Mountain, this beauty is a blend of 57% Cabernet Sauvignon, 30% Cabernet Franc, 11% Petit Verdot, and 2% Merlot. Insane notes of blackcurrant and blueberry fruits, truffle, gravelly minerality, forest floor, and exotic flowers all emerge from this full-bodied wine that has everything you could want from a glass of wine. Full-bodied, thrillingly textured, seamless, and with incredible intensity, it one of those wines where you run out of adjectives trying to describe it. In short, this is a perfect, legendary wine from this awesome winemaker and vineyard.

More Info

California
1
100 (JD)

Inc. TAX

€2,579.20

Jeb Dunnuck (100)

A perfect wine in every sense, the 2016 Madrona Ranch comes from a site at the base of Spring Mountain and is a mix of Cabernet Sauvignon and Cabernet Franc. It does everything right, with a magical bouquet of currants, ground herbs, licorice, graphite, spice, and who knows what else. These all carry to a massive 2016 that has a layered, multi-dimensional texture, building tannins, a colossal mid-palate, and a finish that won't quit. It's another heavenly wine from a great terroir and a great winemaker! Give bottles 2-4 years and enjoy over the following 30-40 years or more.

More Info

California
1
99 (JS)

Inc. TAX

€2,381.20

James Suckling (99)

Fabulous aromas of sweet tobacco, flowers, wet earth and blackberries. Black olives, too. Full body and chewy yet polished tannins. Dusty texture. Extremely flavorful. Tight and polished. A sophisticated, intriguing wine. Drink in 2022.

More Info

California
1
100 (WA)

Inc. TAX

€2,405.20

Wine Advocate (100)

Like the other vintages tasted on this occasion (2016 and 2017), the 2018 Madrona Ranch Proprietary Red is massively concentrated. But what sets it apart from those other great wines is its greater degree of integration and flow. From start to nearly infinite finish, the flavors of ripe cassis, dark chocolate and purple raspberries ease across the full-bodied palate in a seamless, velvety swell of lusciousness, without ever seeming heavy or overdone. Of all the amazing wines I tasted at Abreu this year, this one rises above the others.

More Info

California
1
98 (VN)

Inc. TAX

€1,619.20

Vinous (98)

A rush of dark cherry, plum, new leather, cedar, coffee, graphite, lavender and menthol makes a strong opening impression in the 2009 Thorevilos. Powerful, dense and explosive, Thorevilos is the one 2009 in this range I would continue to cellar another few years. It is utterly magnificent today, but still has room to blossom. As always, Thorevilos is distinguished by its structure, depth of expression and overall intensity, all signatures of this evocative vineyard located at the end of Mund Road just outside of St. Helena.

More Info

California
1
98 (JD)

Inc. TAX

€1,823.20

Jeb Dunnuck (98)

One of the gems in the lineup is the 2014 Thorevilos and this awesome wine comes from a site on the eastern side of the valley, just behind the luxury Meadowood Estate, and is comprised of 52% Cabernet Sauvignon, 30% Cabernet Franc, 14% Petit Verdot, and 4% Malbec. Notes of crème de cassis and blue fruits intermixed with spicy oak, spring flowers, and graphite all emerge from the glass and this crazy good 2014 offers a full-bodied, powerful, yet graceful, elegant style on the palate. It's a gorgeous 2014 that shows the more sexy, approachable style of the vintage, yet has enough tannin to warrant hiding bottles for at least 4-5 years.

More Info

California
1
98 (VN)

Inc. TAX

€1,838.33

Vinous (98)

The 2017 Thorevilos is one of those rare wines that conveys both power and elegance. Today, the tannins are a bit imposing, but that's Thorevilos. What impresses most is the wine's delineation and clarity. All the elements are so impeccably balanced. Inky dark fruit, mocha, licorice, spice and leather are some of the many notes that pulse through the 2017. Best of all, the 2017 is not as brooding as some other recent vintages, and it will be ready to deliver pleasure with just a few years in bottle. It is a mind-blowing wine in every way.

More Info

California
1
100 (JD)

Inc. TAX

€2,405.20

Jeb Dunnuck (100)

One of the finest Napa Valley wines to pass my lips, the 2018 Thorevilos offers an incredible level of purity, concentration, and balance. Revealing plenty of creme de cassis, white flowers, spicy oak, and tobacco-like aromas and flavors, this beauty hits the palate with full-bodied richness, a multi-dimensional texture, ultra-fine tannins, and a great, great finish. Coming from a site just outside St. Helena and mostly Cabernet Sauvignon (with a good chunk of Cabernet Franc), this is pure perfection in red wine. Although it can be drunk today, it really needs to be forgotten for 4-5 years, but it's going to cruise for 30, 40, if not 50 years.

More Info

California
5
-

Inc. TAX

€419.62

California
1
-

Inc. TAX

€458.09

California
8
-

Inc. TAX

€1,346.51

California
10
-

Inc. TAX

€1,394.87

California
1
-

Inc. TAX

€870.23

California
8
-

Inc. TAX

€606.94

California
1
97+ (WA)

Inc. TAX

€842.80

Wine Advocate (97+)

Made from 100% Cabernet Sauvignon, the 2018 Cabernet Sauvignon Sleeping Lady Vineyard is deep garnet-purple in color. It leaps from the glass with blackcurrant jelly, warm plums and mulberries notes plus suggestions of black raspberries, roses, tar, anise and fragrant earth. Full-bodied, the palate is very tight-knit, with firm, ripe, grainy tannins and lively acidity supporting the layers upon layers of nuances, finishing very long and wonderfully minerally. 480 cases were made.

More Info

California
1
-

Inc. TAX

€706.07

California
2
95 (VN)

Inc. TAX

€532.49

Vinous (95)

Vivid purple. Extremely complex aromas of black raspberry, cassis, smoky minerals and dried flowers, with a building note of cured meat. Broad, sappy and gently sweet, offering succulent dark berry flavors and a kick of bracing minerality. The smoky note comes on strong on the extremely long, spicy, sweet finish. This wine was bottled after 42 months in barrel.

More Info
Product Name
Region
Qty
Score
Price

California
5
-

In Bond

€566.00

California
5
-

In Bond

€1,060.00

California
14
-

In Bond

€455.00

California
1
98 (JD)

In Bond

€1,615.00

Jeb Dunnuck (98)

One rocking wine, the 2015 Cappella is a powerful, rich effort that has badass levels of black, black fruits, graphite, licorice, and crushed rocks. From a site on the west side of St. Helena and a blend of 68% Cabernet Sauvignon, 19% Cabernet Franc, and 13% Petit Verdot, it has a layered, multi-dimensional, stacked profile and is just loaded with glycerin and opulence. Feel free to drink this thriller any time over the coming 3 decades or more.

More Info

California
1
99 (JS)

In Bond

€1,572.00

James Suckling (99)

Aromas of blackberries, graphite, and lead pencil. Fresh and dried flowers and iron shavings. Full bodied, layered, tight and solid. Beautiful and very poised and thoughtful. Hints of fresh herbs, from lavender to lemon grass. Compressed. Great length and focus. Drink after 2022.

More Info

California
1
99 (WA)

In Bond

€2,425.00

Wine Advocate (99)

The nearly perfect—perhaps it will get there in some subsequent tasting—2018 Cappella Proprietary Red seems more balanced and finely structured than the 2016 or 2017 versions, with hints of cedar and vanilla only serving to accent notes of ripe cherries and dusty earth. It's still full-bodied, rich and velvety, yet it shows incredible focus and length on the finish. Wow.

More Info

California
1
98-100 (VN)

In Bond

€643.00

Vinous (98-100)

The 2010 Proprietary Red Howell Mountain is endowed with serious depth and pure, sizzling minerality. A blast of blue and black fruit, melted road tar, graphite and licorice hits the palate, followed by the inescapable firm tannins of the year. The pointed, saline-infused finish leaves a deep, lasting impression. The 2010 is shaping up to be one of the wines of the vintage.

More Info

California
1
100 (WA)

In Bond

€2,095.00

Wine Advocate (100)

Abreu is now calling his vineyard on Howell Mountain (a tract of 33 acres with 15 planted) Las Posadas, after the road high on the mountain that seems to be the Fifth Avenue of Howell Mountain vineyard sites. The 2013 Las Posadas Proprietary Red was unreal from barrel, and that extraordinary Midas touch exhibited by Grimes and Abreu has extended to this wine out of bottle, which is a showcase for Howell Mountain and the meticulous viticulture and winemaking of Abreu and Grimes. Inky purple to the rim, with an extraordinary nose of sweet mulberry, intense graphite, scorched earth, smoldering wood charcoal, and massive blackberry and cassis fruit, this intriguing and provocative wine also throws in hints of licorice and black truffle. It is extremely rich, full-bodied, and nearly an out-of-body experience. Look for it to improve in age for 40 to 50 years. I can see consumers opening it circa 2065 to 2075 and saying, "Wow – what a great vintage this must have been!"

More Info

California
1
99 (JS)

In Bond

€1,670.00

James Suckling (99)

The aromas are perfect with black olives, blueberries, fresh mushrooms, rose petals and mint undertones, all following through to a full-bodied palate. Round yet tightly grained tannins and an incredibly persistent finish. Gorgeous. Drink in 2022.

More Info

California
1
100 (VN)

In Bond

€1,705.00

Vinous (100)

The 2016 Las Posadas is a stunning Howell Mountain wine. Inky, rich and hedonistically beautiful, the 2016 is simply magnificent. Crème de cassis, chocolate, menthol, licorice, lavender, cloves, mint, graphite and crushed rocks are all amped up in the glass. Unctuous, creamy and super-expressive, the Posadas captures the opulence of Howell Mountain. It is simply magnificent in every way.

More Info

California
1
100 (JS)

In Bond

€2,700.00

James Suckling (100)

Wow. Blackberries, lead pencil, dried flowers, black olives and purple fruit. Full body and super polished and refined tannins. Creamy and well defined. So polished. Nutmeg, clove and other dried spices. It goes on for minutes. Superb. Drink after 2024.

More Info

California
1
100 (WA)

In Bond

€2,630.00

Wine Advocate (100)

The perfect 2012 Madrona Ranch displays notes of roasted coffee, forest floor, incense, Christmas fruitcake, blackcurrants and blackberry fruit in an incredibly fragrant, full-bodied, opulent style. Far more dramatic and open-knit Capella, the 2012 Madrona is super-intense, with incredibly velvety tannins. This is a sublime wine of the highest order, a fabulous example of the vintage, and a tribute to the craftsmanship of David Abreu and Brad Grimes. It should drink well for 30+ years.

More Info

California
1
100 (WA)

In Bond

€3,390.00

Wine Advocate (100)

The 2013 Madrona Ranch hits the magic three-digit score. It is literally a 30- to 45-year wine in itself. It behaves like a ripe, complex first growth Pauillac, with blackberry and crème de cassis, a touch of licorice, black truffle, pen ink and graphite. Incredibly fragrant, extremely full-bodied, with abundant tannin but also enormous fruit extract and richness, it is an amazing wine and a profound effort from Abreu and Grimes.

More Info

California
1
100 (JD)

In Bond

€2,125.00

Jeb Dunnuck (100)

Pure perfection in a glass, the 2015 Madrona Ranch is more elegant and finesse-driven than the Cappella, yet doesn't give an inch with regard to power, richness, and length. Coming from a site just outside of St. Helena at the base of Spring Mountain, this beauty is a blend of 57% Cabernet Sauvignon, 30% Cabernet Franc, 11% Petit Verdot, and 2% Merlot. Insane notes of blackcurrant and blueberry fruits, truffle, gravelly minerality, forest floor, and exotic flowers all emerge from this full-bodied wine that has everything you could want from a glass of wine. Full-bodied, thrillingly textured, seamless, and with incredible intensity, it one of those wines where you run out of adjectives trying to describe it. In short, this is a perfect, legendary wine from this awesome winemaker and vineyard.

More Info

California
1
100 (JD)

In Bond

€2,140.00

Jeb Dunnuck (100)

A perfect wine in every sense, the 2016 Madrona Ranch comes from a site at the base of Spring Mountain and is a mix of Cabernet Sauvignon and Cabernet Franc. It does everything right, with a magical bouquet of currants, ground herbs, licorice, graphite, spice, and who knows what else. These all carry to a massive 2016 that has a layered, multi-dimensional texture, building tannins, a colossal mid-palate, and a finish that won't quit. It's another heavenly wine from a great terroir and a great winemaker! Give bottles 2-4 years and enjoy over the following 30-40 years or more.

More Info

California
1
99 (JS)

In Bond

€1,975.00

James Suckling (99)

Fabulous aromas of sweet tobacco, flowers, wet earth and blackberries. Black olives, too. Full body and chewy yet polished tannins. Dusty texture. Extremely flavorful. Tight and polished. A sophisticated, intriguing wine. Drink in 2022.

More Info

California
1
100 (WA)

In Bond

€1,995.00

Wine Advocate (100)

Like the other vintages tasted on this occasion (2016 and 2017), the 2018 Madrona Ranch Proprietary Red is massively concentrated. But what sets it apart from those other great wines is its greater degree of integration and flow. From start to nearly infinite finish, the flavors of ripe cassis, dark chocolate and purple raspberries ease across the full-bodied palate in a seamless, velvety swell of lusciousness, without ever seeming heavy or overdone. Of all the amazing wines I tasted at Abreu this year, this one rises above the others.

More Info

California
1
98 (VN)

In Bond

€1,340.00

Vinous (98)

A rush of dark cherry, plum, new leather, cedar, coffee, graphite, lavender and menthol makes a strong opening impression in the 2009 Thorevilos. Powerful, dense and explosive, Thorevilos is the one 2009 in this range I would continue to cellar another few years. It is utterly magnificent today, but still has room to blossom. As always, Thorevilos is distinguished by its structure, depth of expression and overall intensity, all signatures of this evocative vineyard located at the end of Mund Road just outside of St. Helena.

More Info

California
1
98 (JD)

In Bond

€1,510.00

Jeb Dunnuck (98)

One of the gems in the lineup is the 2014 Thorevilos and this awesome wine comes from a site on the eastern side of the valley, just behind the luxury Meadowood Estate, and is comprised of 52% Cabernet Sauvignon, 30% Cabernet Franc, 14% Petit Verdot, and 4% Malbec. Notes of crème de cassis and blue fruits intermixed with spicy oak, spring flowers, and graphite all emerge from the glass and this crazy good 2014 offers a full-bodied, powerful, yet graceful, elegant style on the palate. It's a gorgeous 2014 that shows the more sexy, approachable style of the vintage, yet has enough tannin to warrant hiding bottles for at least 4-5 years.

More Info

California
1
98 (VN)

In Bond

€1,520.00

Vinous (98)

The 2017 Thorevilos is one of those rare wines that conveys both power and elegance. Today, the tannins are a bit imposing, but that's Thorevilos. What impresses most is the wine's delineation and clarity. All the elements are so impeccably balanced. Inky dark fruit, mocha, licorice, spice and leather are some of the many notes that pulse through the 2017. Best of all, the 2017 is not as brooding as some other recent vintages, and it will be ready to deliver pleasure with just a few years in bottle. It is a mind-blowing wine in every way.

More Info

California
1
100 (JD)

In Bond

€1,995.00

Jeb Dunnuck (100)

One of the finest Napa Valley wines to pass my lips, the 2018 Thorevilos offers an incredible level of purity, concentration, and balance. Revealing plenty of creme de cassis, white flowers, spicy oak, and tobacco-like aromas and flavors, this beauty hits the palate with full-bodied richness, a multi-dimensional texture, ultra-fine tannins, and a great, great finish. Coming from a site just outside St. Helena and mostly Cabernet Sauvignon (with a good chunk of Cabernet Franc), this is pure perfection in red wine. Although it can be drunk today, it really needs to be forgotten for 4-5 years, but it's going to cruise for 30, 40, if not 50 years.

More Info

California
5
-

In Bond

€346.00

California
1
-

In Bond

€378.00

California
8
-

In Bond

€1,100.00

California
10
-

In Bond

€1,140.00

California
1
-

In Bond

€714.00

California
8
-

In Bond

€461.00

California
1
97+ (WA)

In Bond

€693.00

Wine Advocate (97+)

Made from 100% Cabernet Sauvignon, the 2018 Cabernet Sauvignon Sleeping Lady Vineyard is deep garnet-purple in color. It leaps from the glass with blackcurrant jelly, warm plums and mulberries notes plus suggestions of black raspberries, roses, tar, anise and fragrant earth. Full-bodied, the palate is very tight-knit, with firm, ripe, grainy tannins and lively acidity supporting the layers upon layers of nuances, finishing very long and wonderfully minerally. 480 cases were made.

More Info

California
1
-

In Bond

€566.00

California
2
95 (VN)

In Bond

€440.00

Vinous (95)

Vivid purple. Extremely complex aromas of black raspberry, cassis, smoky minerals and dried flowers, with a building note of cured meat. Broad, sappy and gently sweet, offering succulent dark berry flavors and a kick of bracing minerality. The smoky note comes on strong on the extremely long, spicy, sweet finish. This wine was bottled after 42 months in barrel.

More Info