Champagne Pol Roger
About Champagne Pol Roger
The son of a lawyer, Pol Roger began his vinous life as a merchant and importer. Founding his own champagne house in 1849, simply naming it "Roger", the now legendary Maison began by making champagnes for other houses. As the business grew, his sons Maurice and Georges renamed the business "Pol Roger" to honour their father.
Viniculture
The prestige cuvée of the historic and prestigious Pol Roger was named in recognition of Sir Winston Churchill's devotion to their Champagne. Allegedly, he imbibed over 42,000 bottles during his lifetime - the reward for such an achievement (amongst others no doubt!) is, apparently, having one of the leading prestige cuvées in the entire region bear your name! The production of cuvée Sir Winston Churchill is much smaller than many of the other prestige Champagnes (just 20% the volume of Dom Pérignon). Because of this lower production level, mature vintages of Sir Winston Churchill are much rarer on the secondary market and carry a substantial premium.
Astonishingly, the level of Sir Winston Churchill produced is less than 1/5th of that of Dom Perignon. Thanks to that most lethal combination of excellence, fame and dramatically limited availability, mature vintages of Sir Winston Churchill are fleetingly rare on the secondary market, carrying very substantial premiums.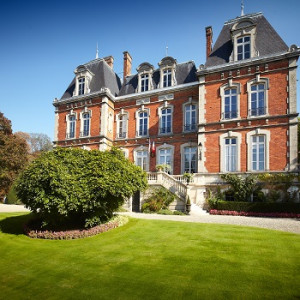 Name
Price Low
Price High
Year (Old)
Year (New)
Prices:
Product Name
Region
Qty
Score
Price

Champagne
1
96 (WE)

Inc. TAX

€930.78

Wine Enthusiast (96)

This rich, full-bodied Champagne is a classic from this producer. Its richness is emphasized by ripe Pinot Noir that dominates the blend, typical of the house style. A blend of grand and premier cru wines from across the Montagne de Reims and Côte des Blancs, this wine will age much further. Drink from 2022.

More Info

Champagne
1
99 (WE)

Inc. TAX

€1,492.38

Wine Enthusiast (99)

The great 2012 vintage shows well in this rich, full Champagne. Dominated as usual by Pinot Noir, the wine is powerfully ripe and impressively full of white fruits and tight minerality. Ready to drink from 2022, it is worthy of aging and certainly drinkable even in 10 years time.

More Info
Product Name
Region
Qty
Score
Price

Champagne
1
96 (WE)

In Bond

€757.00

Wine Enthusiast (96)

This rich, full-bodied Champagne is a classic from this producer. Its richness is emphasized by ripe Pinot Noir that dominates the blend, typical of the house style. A blend of grand and premier cru wines from across the Montagne de Reims and Côte des Blancs, this wine will age much further. Drink from 2022.

More Info

Champagne
1
99 (WE)

In Bond

€1,225.00

Wine Enthusiast (99)

The great 2012 vintage shows well in this rich, full Champagne. Dominated as usual by Pinot Noir, the wine is powerfully ripe and impressively full of white fruits and tight minerality. Ready to drink from 2022, it is worthy of aging and certainly drinkable even in 10 years time.

More Info
Name
Price Low
Price High
Year (Old)
Year (New)