La Rioja Alta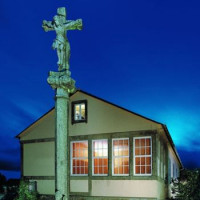 About La Rioja Alta
La Rioja Alta traces its roots back to 1890 when five growers from Rioja and the Basque Country founded the Sociedad Vinicola de La Rioja Alta in Haro Station District. One of the growers, Daniel-Alfredo Ardanza y Sanchez, subsequently merged the group with his winery in 1904. The La Rioja Gran Reserva 890 and Gran Reserva 904 serve to commemorate these two significant events, with the "1" is omitted to avoid confusion with the vintage. The group currently owns 425 hectares of vineyard and 4 wineries - 2 in Rioja and 1 each in Ribera del Duero and Rias Biaxas. The La Rioja Alta Gran Reserva 904 is produced in the original winery in Rioja.
The Gran Reserva 904 is not produced every year and for the 2011 vintage, only 150,000 bottles were produced.
There are no products matching the selection.