Domaine de la Mordoree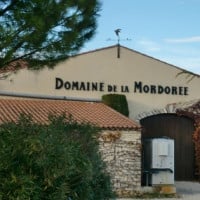 Domaine de la Mordoree has been around since 1986, in the village of Tavel. Perhaps best known for their Lirac and Chateauneuf du Papes, they also make a range of Tavel Rosés which Robert Parker has referred to as some of the "best Rosé in any given vintage" – praise indeed, given the highly fêted examples coming out of Provence. Tavel is located just across the river from Chateauneuf du Pape, it produces serious rose wines based on Grenache and Cinsault, with Syrah and Mourvedre making an appearance as well.
There are no products matching the selection.