Lowland Single Malt Kirkcowan Distilled at Bladnoch Bourbon Barrel Cask No. 3425 Full Cask 2019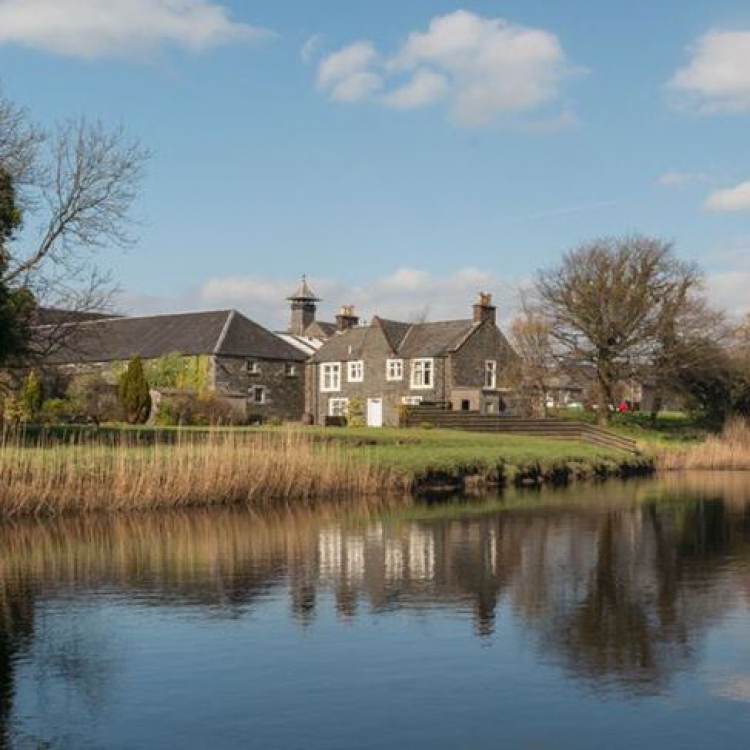 Founded in 1817, legendary Lowland distillery Bladnoch is one of the oldest distilleries in the country and the oldest operating Lowland distillery since the closure of Littlemill which held both titles.

Situated west of the village of Wigtown in the Gallovidian countryside, Bladnoch has the distinction of being the southernmost distillery in Scotland - closer to Belfast than Edinburgh - and its spirit in some ways bears a semblance to the softer malts of Ireland, though it eschews the triple distillation practiced by its Irish cousins and other Lowland neighbours.

The classic house style of Bladnoch is gentle and combines a fruit-forward malt profile with elements of spice and earth which celebrate a variety of wood types including the classic PX and Oloroso sherries, with a number of exceptional expressions thriving in less intrusive Bourbon wood for those who prefer the character of the distillate to shine more clearly.

A stop-start attempt to reopen the distillery under independent ownership faltered in the early 2010s but in 2017 the stills at last roared back into life and with new packaging and a vision for the future Bladnoch made a strong statement of intent that they were ready to take centre stage as the top player in the Lowlands. In 2019 they took another step in reinstating Bladnoch as a premier single malt when Dr Nick Savage took over as Master Distiller after previously serving in the same post with none-other than The Macallan.

Extremely rare on the cask market, we have secured a number of new make casks filled in 2019 & 2020 into world class bourbon barrels, sherry hogsheads and a very limited number of Oloroso & PX butts. All produced under the stewardship of Dr. Savage offered below £12 IB per bottle they are incredible value and with the future of the Bladnoch brand being rosy as it is, they offer remarkable upside.
Distillery

Bladnoch

Region

Scotland

Cask Size

Barrel

Cask Number

3425

Age Youngest Spirit

11 December 2019

Current Age of Whisky

4 years

Vol%

63.2%

Original Litres of Alcohol (OLA)

123.85

Cask No

3425