Dom Perignon 2010 (6x75cl)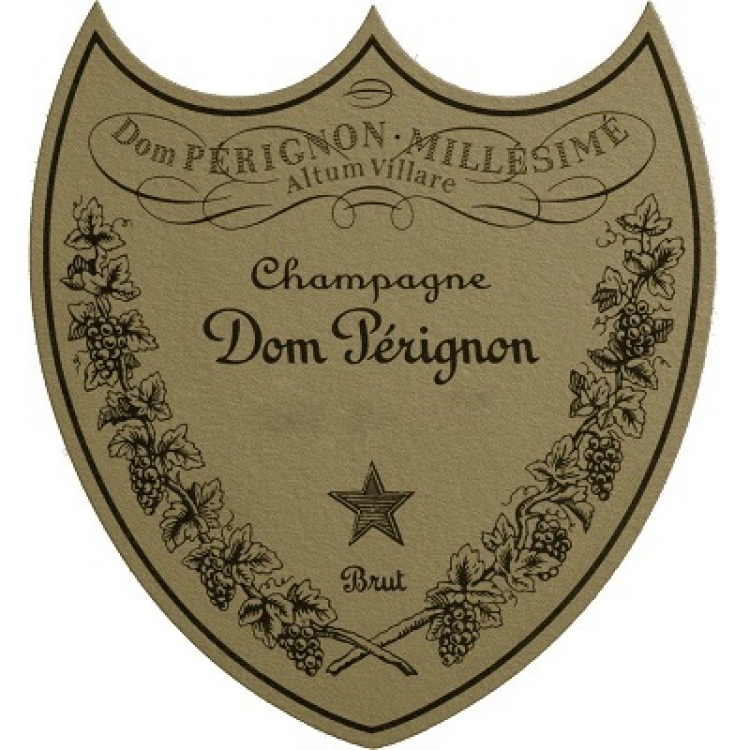 2010 was far from an easy vintage for the vignerons of the most illustrious sparkling wine region on Earth. Extraordinarily heavy rainfall in August decimated the black varieties across Champagne, resulting in Chardonnay cutting a messianic figure for many Grande Marques. A very many Champagne houses chose not to declare a vintage in 2010 - Moët & Chandon is not the average maison however. Such was the reach, skill and influence of the region's largest producer that Dom Pérignon 2010 is a sensational wine.
Pinot Noir yield was a full 20% lower than average – fortunately, the titanic Moët & Chandon's numerous Grand Cru sites produced exceptional Chardonnay. Very unusually, and initially, at least out of necessity, Dom Pérignon was comprised of higher proportion of Chardonnay in the wine, resulting in a blend of 54% Chardonnay and only 46% Pinot Noir.
This unusual blend has proved highly successful. Champagne expert Essi Avellan MW awarded Dom Pérignon 2010 a fantastic 95-97 points, hailing it as "gorgeous… impeccably crisp" with a "superbly saline and perfectly pristine finish".
Drawing a superb 18.5/20 points from the consistently conservative Jancis Robinson MW as well as an outstanding 98 points from James Suckling, this Dom Pérignon is as fitting an illustration of snatching victory from the jaws of defeat as one could wish for!
A firm and vivid Champagne with a precise, focused palate. Full-bodied and dry. It's very layered and bright with light pineapple, peach, praline, cooked-apple and stone aromas and flavors. It's very subtle and focused at the end. Integrated with richness and high acidity. Good depth. Reminds me of the 1995. Very clean. Solid. Lovely to drink already, but will age nicely.
Reviewer Name: James Suckling
Review Date: 16th July 2020
Gorgeous, amply toasty and smoky nose. Still holding back. The fruit is impeccably crisp and appetising but still the palate carries the best surprises. There is such volume and generosity but look at the acidity rolling in complementing the exciting textural dynamics. It comes with a superbly saline and perfectly pristine finish, leaving the moth satisfyingly refreshed, yet yearning for more. There is an appetising fluffiness to the mousse and the wine takes its 5g/l dosage effortlessly. This is undoubtedly is a Dom Pérignon that will keep on giving.
Reviewer Name: Essi Avellan MW
A vintage Vincent Chaperon is convinced has been misguidedly overlooked. 54% Chardonnay, 46% Pinot Noir. Dosage 5g/l. This bottle was disgorged February 2019. For the background see this article.
Amazingly, obviously, Dom P on the nose – the powerful lemon-mousse nose came soaring out of the glass long before my nose got anywhere near it. Massive intensity of complex aroma hints that this might be a little blowsy on the palate but not a bit of it. It's really tense and tight on the palate and has a certain fumey smokiness to the very concentrated palate. But its most marked feature is the persistence of the finish. This, along with the concentration, makes me confident we will be seeing this in a P2 version, even though 15% of the potential Pinot Noir was left on the ground. Definitely not a weak vintage of Dom P.
Drinking Window: 2020 - 2030
Reviewer Name: Jancis Robinson
Review Date: 19th June 2020
Soft gold, with a gentle green luminescence and a paler rim. A fine bead and immediately reassuring nose…. classic DP this, citric fruit, slate, sourdough, soft spice and the softly whispered intimations of tropical decadence. Pedigree writ large. The palate continues the theme, albeit with great subtlety. Vincent describes sapidity, itself buttressing the fruit which now recalls nectarines and pineapple, maybe a hint of crystallised grapefruit. The finish unfurls neatly, a gentle phenolic kick of salinity underwriting structure and potential alike.
Drinking Window: 2020 - 2030
Reviewer Name: Simon Field MW
Review Date: 6th July 2020
The 2010 Dom Pérignon is already expressive, wafting from the glass with aromas of crisp green apple, peach, iodine, freshly baked bread, orange oil and smoke. Medium to full-bodied, pillowy and charming, it's soft and round, with ripe acids, a moderately concentrated core of fruit and a pearly mousse, concluding with a saline finish. Open-knit and pretty, this is a giving Dom Pérignon that readers might think of as reminiscent of a less reductive version of the 2000 vintage.
Drinking Window: 2020 - 2035
Reviewer Name: William Kelley
Review Date: 21st May 2020
Details

Year

2010

Colour

White

Country

France

Region

Champagne

Sub Region

NA

Designation

Pack Size

6x75cl

ABV

12.50°

Drinking Window

2020 - 2035

Drinking Recommendation

Drinking Now, will improve

LWIN

108265620100600750

Reviews (5)

A firm and vivid Champagne with a precise, focused palate. Full-bodied and dry. It's very layered and bright with light pineapple, peach, praline, cooked-apple and stone aromas and flavors. It's very subtle and focused at the end. Integrated with richness and high acidity. Good depth. Reminds me of the 1995. Very clean. Solid. Lovely to drink already, but will age nicely.

Reviewer Name: James Suckling

Review Date: 16th July 2020

Gorgeous, amply toasty and smoky nose. Still holding back. The fruit is impeccably crisp and appetising but still the palate carries the best surprises. There is such volume and generosity but look at the acidity rolling in complementing the exciting textural dynamics. It comes with a superbly saline and perfectly pristine finish, leaving the moth satisfyingly refreshed, yet yearning for more. There is an appetising fluffiness to the mousse and the wine takes its 5g/l dosage effortlessly. This is undoubtedly is a Dom Pérignon that will keep on giving.

Reviewer Name: Essi Avellan MW

A vintage Vincent Chaperon is convinced has been misguidedly overlooked. 54% Chardonnay, 46% Pinot Noir. Dosage 5g/l. This bottle was disgorged February 2019. For the background see this article.
Amazingly, obviously, Dom P on the nose – the powerful lemon-mousse nose came soaring out of the glass long before my nose got anywhere near it. Massive intensity of complex aroma hints that this might be a little blowsy on the palate but not a bit of it. It's really tense and tight on the palate and has a certain fumey smokiness to the very concentrated palate. But its most marked feature is the persistence of the finish. This, along with the concentration, makes me confident we will be seeing this in a P2 version, even though 15% of the potential Pinot Noir was left on the ground. Definitely not a weak vintage of Dom P.

Drinking Window: 2020 - 2030

Reviewer Name: Jancis Robinson

Review Date: 19th June 2020

Soft gold, with a gentle green luminescence and a paler rim. A fine bead and immediately reassuring nose…. classic DP this, citric fruit, slate, sourdough, soft spice and the softly whispered intimations of tropical decadence. Pedigree writ large. The palate continues the theme, albeit with great subtlety. Vincent describes sapidity, itself buttressing the fruit which now recalls nectarines and pineapple, maybe a hint of crystallised grapefruit. The finish unfurls neatly, a gentle phenolic kick of salinity underwriting structure and potential alike.

Drinking Window: 2020 - 2030

Reviewer Name: Simon Field MW

Review Date: 6th July 2020

The 2010 Dom Pérignon is already expressive, wafting from the glass with aromas of crisp green apple, peach, iodine, freshly baked bread, orange oil and smoke. Medium to full-bodied, pillowy and charming, it's soft and round, with ripe acids, a moderately concentrated core of fruit and a pearly mousse, concluding with a saline finish. Open-knit and pretty, this is a giving Dom Pérignon that readers might think of as reminiscent of a less reductive version of the 2000 vintage.

Drinking Window: 2020 - 2035

Reviewer Name: William Kelley

Review Date: 21st May 2020

Producer

About Dom Pérignon

The fable of the legendary 17th-century monk who invented champagne crying that he had "tasted the stars" is a familiar one to many oenophiles across the globe. Regrettably, this story is almost certainly inaccurate - his name does, however, live on as the prestige cuvée of powerhouse Champagne Maison Moët & Chandon.

First released by the famed house in 1937, this wine represents the culmination of rigorous selection and review processes in both the vineyard and the winery. Thanks to its size and reach, Moët & Chandon has a remarkable choice of absolutely outstanding Grands and 1ers Crus from which to source the grapes for its greatest cuvée.

Vintage Comparison

Valuation Tools

Wine Rating is intended to show the quality of the wine from an investment perspective. It takes into account the prices achieved by the producer, the quality of the vintage and the critics' scores for this wine. AAA is the best rating, and B the most speculative.

Please wait a few seconds whilst we process the market data for this wine...

Calculating...

Investment Rating

Wine Rating is intended to show the quality of the wine from an investment perspective. It takes into account the prices achieved by the producer, the quality of the vintage and the critics' scores for this wine. AAA is the best rating, and B the most speculative.

Show Investment Rating Guide

Graph