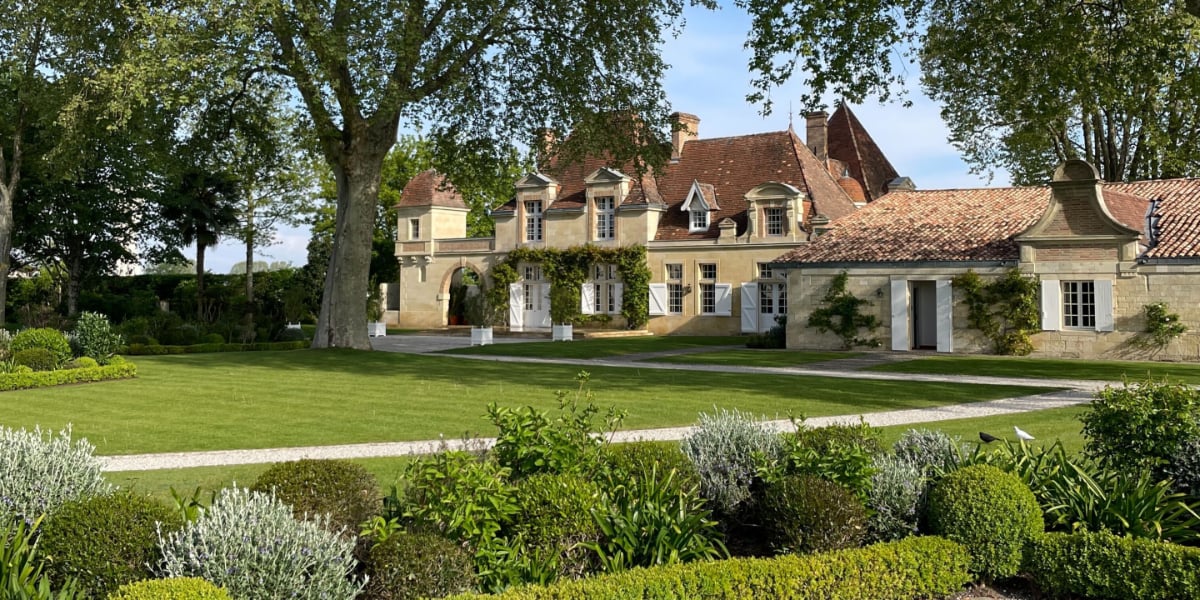 Introduction
Bordeaux 2022 will be remembered as yet another year of significant climatic challenge and masterful viticultural response. Following our tastings and meetings in Bordeaux, we can say with confidence that there were several outstanding wines produced in Bordeaux during 2022. Like 2021 before it, 2022 was characterised by some extreme weather events. This time, it was intense sunlight and drought-like conditions that challenged the estates. In the modern era of Bordeaux, understanding of terroir, vineyard management and winemaking skill of the great and the good of the region can adapt to climatic challenges like never before. It is because of this that growing seasons such as 2022 can produce such an array of magical wines – where previously these weather events could have proved problematic, today they are embraced and managed with deft skill by the finest Châteaux in the region.
Growing Season
Crucially, the Summer of 2022 was marked by sporadic heat spikes interspersed with periods of cooler temperatures with little rainfall. Average temperatures were 2.3°C above the 30-year mean, with a total precipitation of 75mm below average. A three-day period in mid-June saw the mercury top 40°C. The frequency of heatwaves resulted in a compressed ripening period, with véraison occurring up to two weeks earlier than average in some communes. Despite the accelerated ripening process, the diurnal temperature variation helped preserve acidity levels in the grapes. Many comparisons prior to the Bordeaux En Primeur tastings were made between the 2022 vintage and 2003. We can now say that many of these are unfounded. 2003's growing season saw maintained levels of extreme heat, giving no respite to the vines. Conversely, the heat of 2022 came in waves with cooler periods in between – allowing vines to recover and in turn yield superb quality of fruit. The climatic challenges of 2022 demanded precision viticulture and adaptive vineyard management techniques. Perhaps most key was the canopy management of the vines, allowing for enough but not too much sun exposure to the fruit by the pruning of the vine's leaves. In periods of intense heat, the canopy was often crucial to shield the bunches from the brutal sun.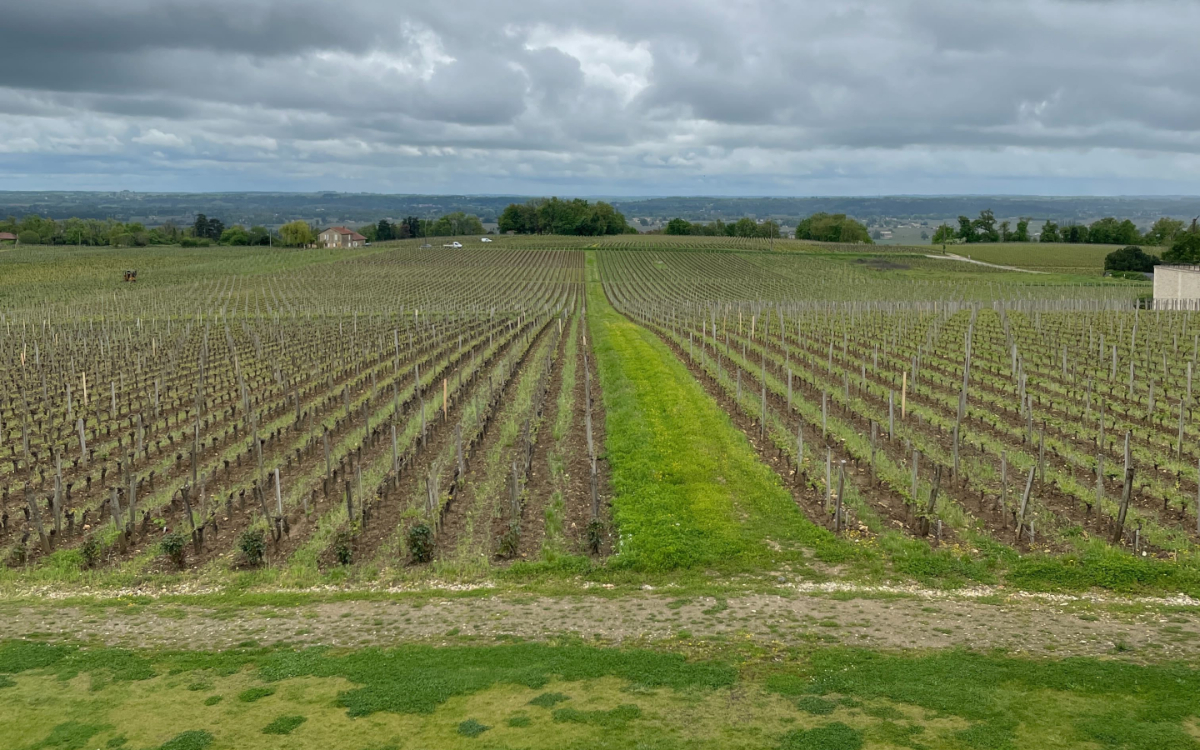 Harvest and Winemaking
Given the commentary above, it is no surprise that harvest began early in 2022 with some Châteaux recording their earliest ever picking dates. Across the region, small but thick-skinned and hugely concentrated berries were picked often weeks ahead of the typical norm and with no real threat of incoming rain or autumnal weather, estates had the freedom to pick with grape quality and balance at front of mind. In the winery, the most crucial part of the vinification seems to have been the process of extraction and tannin management. 'Less is more' couldn't be more appropriate in the 2022 vintage with the finest wines having been very carefully and gently extracted, keeping tannins fine in their texture and properly in balance.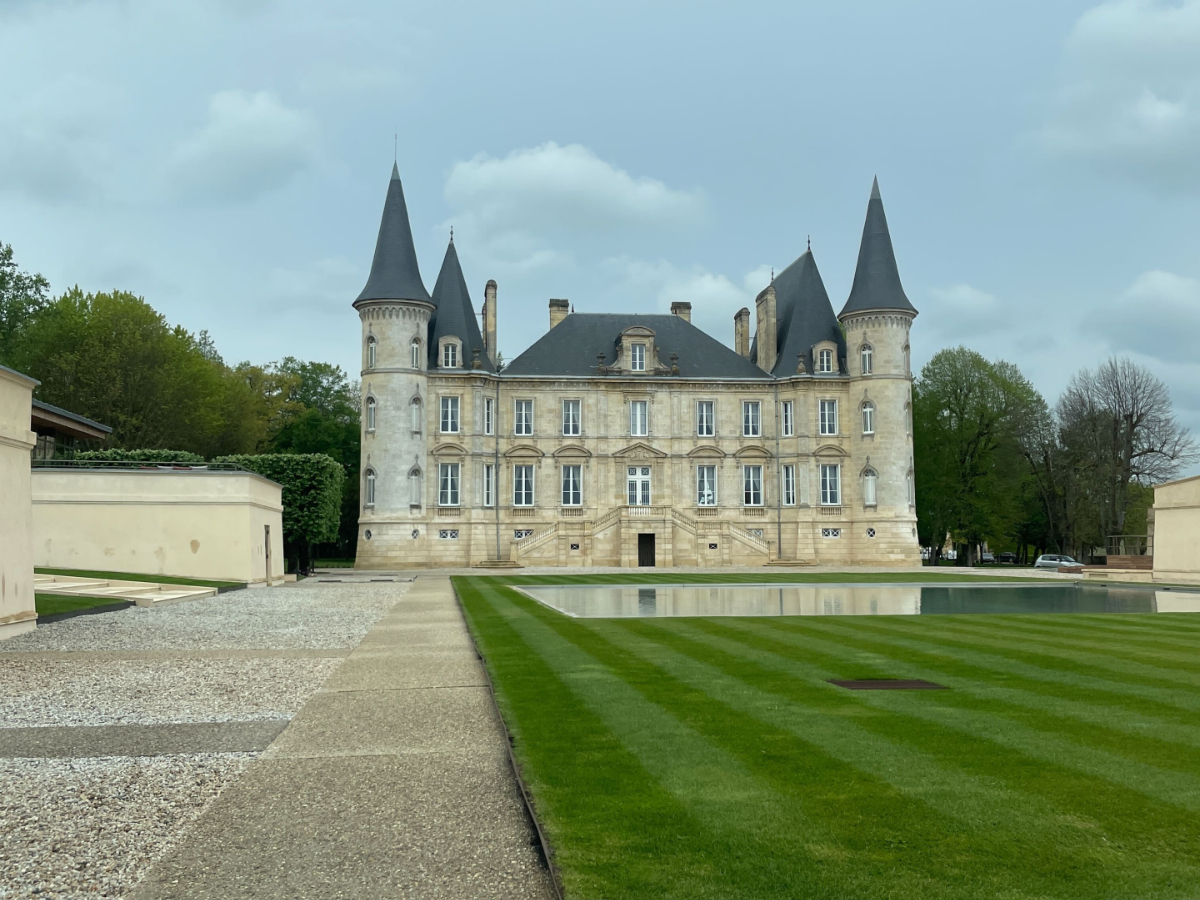 The Wines
Make no mistake, there are some outstanding wines to be enjoyed from Bordeaux 2022. With ripeness never going to be an issue, the finest bottles here display an element of restraint and are even charmingly understated in their character. As previously mentioned, management of extraction and tannins has been crucial and where successful, the best wines exude a sleek, opulent fruit profile that's balanced out by freshness and precise, mineral-laced tannins. In an atypical vintage such as this, we feel an appellation-to-appellation comparison is futile – Right-Bank vs. Left-Bank, Pauillac vs. Margaux etc is not a discussion that is easy to have. Instead, due to how hugely the individual Château's terroir and winemaking approach has influenced the styles and quality of wines made, it is a vintage of singularity. We're pleased to say that in many cases, it is often a vintage of greatness.