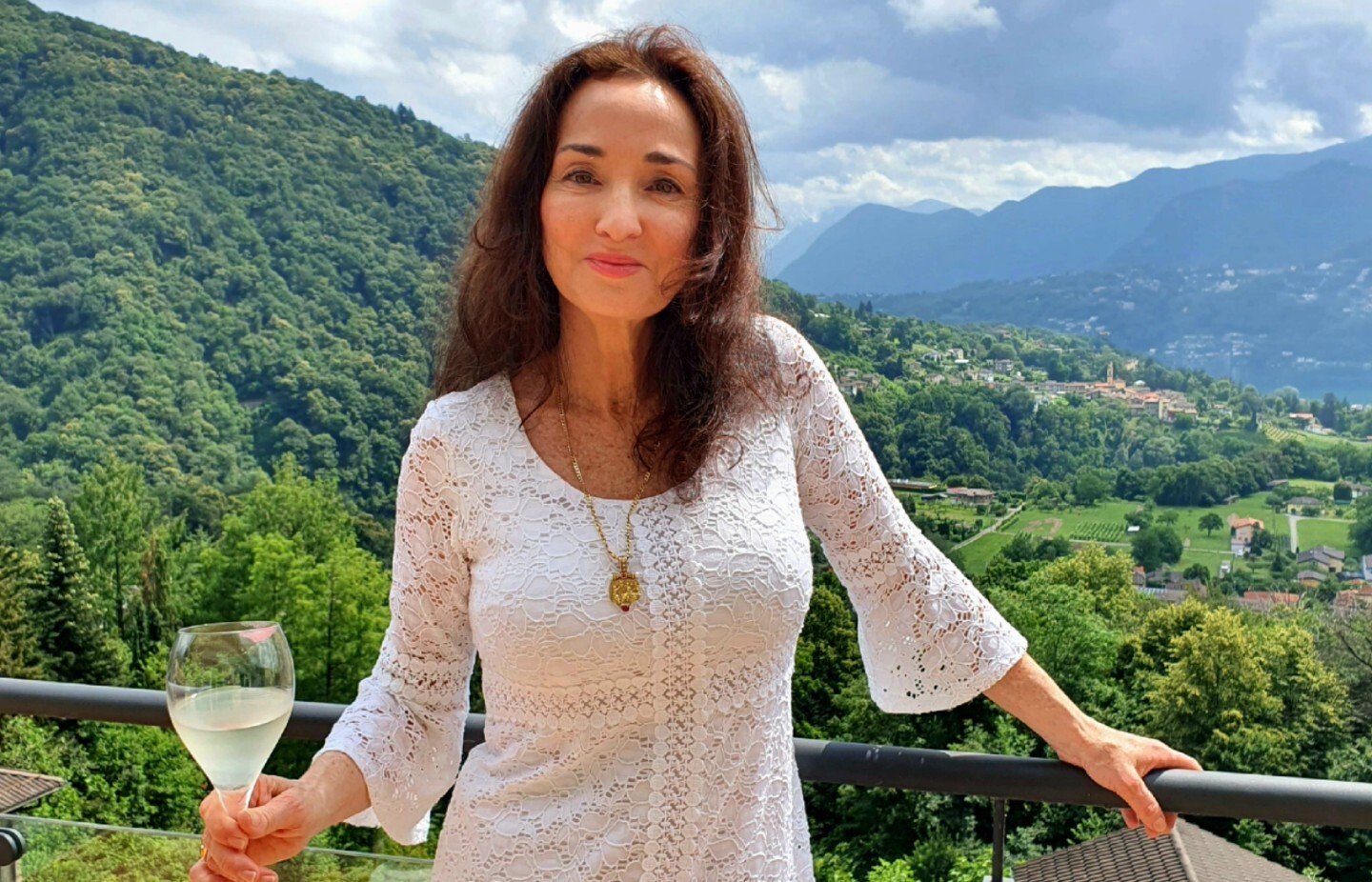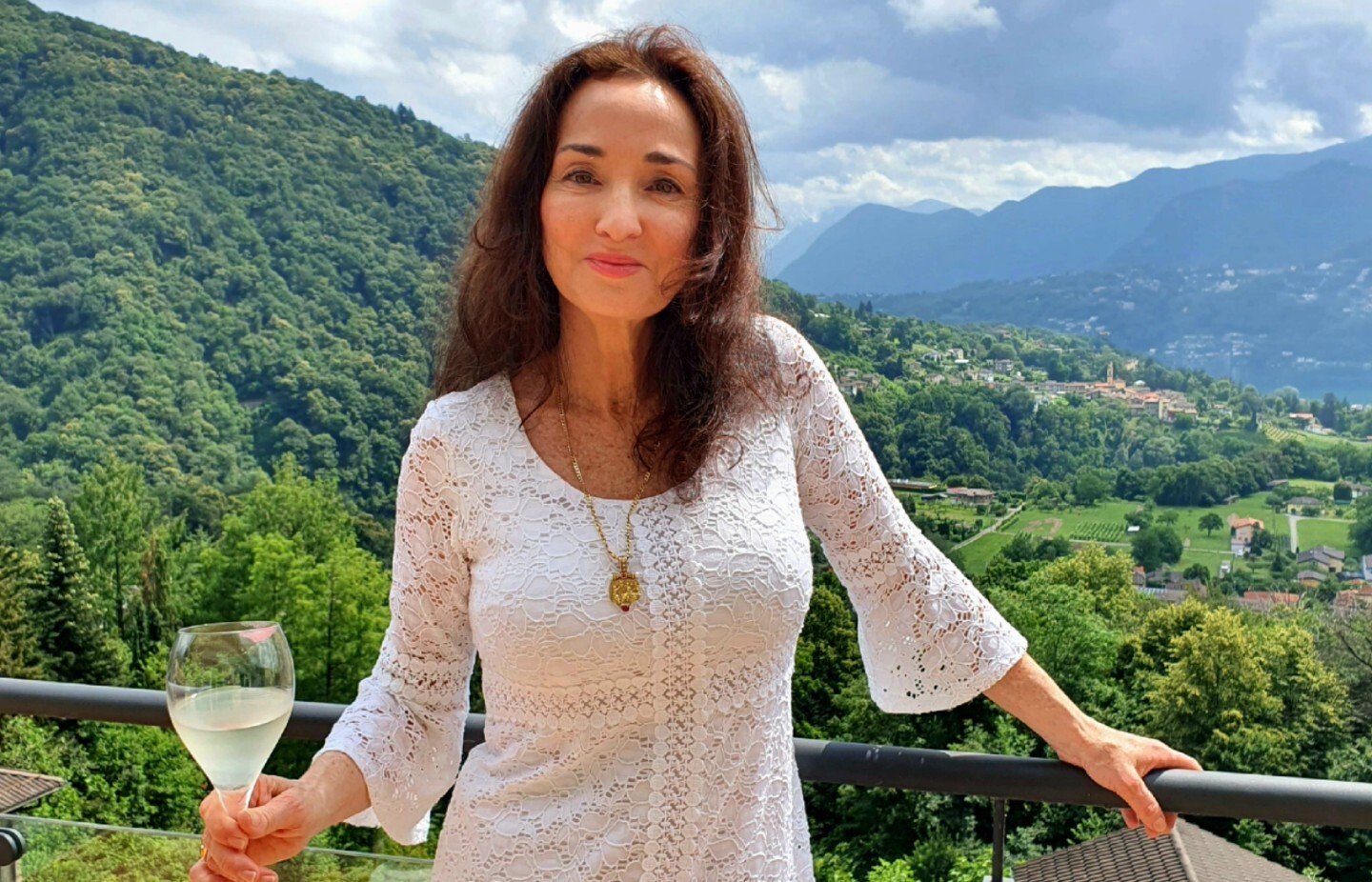 As part of our quick fire interview series, we caught up with critic and Italian wine authority, Kerin O'Keefe. O'Keefe was Italian Editor for Wine Enthusiast for nearly ten years before setting out with her own new site recently. She's also the author of four books whilst also having contributed to Decanter & World of Fine Wine. She was named Honorary Knight by the Ordine dei Cavalieri del Tartufo e dei Vini di Alba in 2017. Generously, Kerin has extended a 15% discount offer to Cru customers for subscriptions to kerinokeefe.com. Apply coupon code cruww15% to redeem.


What is your earliest wine memory?

The first wine I ever drank was a Claret that I shared with Robert Plant. The wine wasn't very interesting, but the night was memorable as I'm a huge fan of Robert Plant and Led Zeppelin. This was at a party after he played at the University of East Anglia where I spent a year studying abroad. Have to admit, even though I wasn't crazy about the wine, I did nick Plant's corkscrew and still have it today.

Fast-forward several years, and I was at restaurant in Valtellina with my future husband Paolo. He's a native of Lombardy and that night he ordered a bottle of Inferno. I was floored. The wine was so full of energy and flavor, and I clearly remember that I wanted to know everything about the wine: the grape, where it was grown, who had made it. That was the start of what ended up being my career.



Outside of Italy, as that has always been your focus, what wine region from around the world are you most excited about?

Tough question. Even though I've concentrated on Italian wine for years, I'm still so excited by the country's unique grapes and growing areas that are all markedly different up and down the boot. Having said that, I'm fascinated by the whites of Santorini and specifically Assyrtiko. Volcanic soils, native grapes and ancient training systems, so much going on.



As a very experienced Brunello critic, what do you think about the separate identities of the Rosso di Montalcino and Riserva categories?

Riserva is the local tradition that put Brunello on the map thanks to its extraordinary aging potential. But this was because historic producers like Biondi Santi and Costanti made Riservas that originated in the vineyards and were made from the oldest vines that yielded the best grapes.

Unfortunately, today many producers simply age their Brunello Annata for longer, label it Riserva and charge a lot more money, even though it doesn't have any special attributes or longer aging potential. All of which has damaged the reputation of Brunello Riserva. For Riserva, and for Brunello in general, the name and reputation of the producer is more important than the term Riserva.

Rosso is a different problem. Rosso's collective identity has been seriously altered by climate change. Marketed as the fresher, younger alternative to Brunello, these days it's not uncommon to find Rosso di Montalcino that are 15% abv and lately even a few 15.5%. While the best Rossos are still balanced and easy drinking, the biggest, often declassified Brunello released earlier, are losing their easy drinkability and are harder to pair with food.

So promoting them as the fresher, more immediate and food friendly alternative to Brunello is becoming a hard sell. Rosso should have its own identity, but in order to make sense as a category and not compete with Brunello, it really should be a lighter, more immediate version of Sangiovese with a distinct personality.



For you, in what region do you see the biggest growth in quality in Piedmont?

Alto Piemonte, above all Lessona and Boca. Young producers are coming back to the area and some are producing breathtaking wines. Alto Piemonte should be on every wine lover's radar.

What is your opinion on the role that scores play in the fine wine market?

I've been writing about and reviewing wines for 20 years and when I first started out, there was a lot of talk about how scores were passè but I realized quite quickly that consumers understand and want scores then and they still do today.

Scores aren't going anywhere. I'm proud to say that I put a lot of previously neglected wineries and wines on the map with my scores and reviews, because my goal as a wine critic has always been to discover new producers and new wines, and not just write about the same already celebrated denominations and estates. So I'm happy with giving scores, but I also realize that judging someone's wine is a serious responsibility.

How do you feel the role of wine critic has changed in recent years?

So much has changed. Traditional wine magazines have always had to rely on advertisements to keep them afloat and have long been called out for this. But today there are so many advertorials that come across as articles, and these have blurred the lines.

Consumers have noticed the increasingly commercial slant in wine magazines and many have turned to independent wine critics. Long seen as the answer to traditional advertising -based publications, the question consumers should be asking however is: how independent is this critic really?

For example, some on-line platforms offer several subscriptions geared toward the trade, including incredibly expensive packages that among other things, give advance notice of scores and reviews. This is basically akin to insider trading as it allows those who paid for the service to snap up the wines before anyone else is aware of the scores. On top of this, a number of established critics generate a lot income by organizing elaborate tasting events with the support of wineries that 'donate' their incredibly expensive wines and also have to pay the organizer sometimes substantial fees to participate in the events, even though the critic also charges consumers to take part in the tastings and events.

Even more appalling are the so-called critics in Italy that are also consulting winemakers that give their clients outrageously high scores, resulting in the most egregious conflicts of interest in the industry.

The role of the wine critic is more important than ever, and what the critics do beside review wines is crucial to their independence.

This is why I started kerinokeefe.com. My platform is subscription based. I don't accept advertising, and I have two straightforward subscriptions, private and commercial. I give honest reviews and scores and avoid conflicts of interest.

For you as an outsider while still being very knowledgeable on the process, do you see winemaking more of an art or a science?

Neither. For me, the best Italian wines are made by vignaioli and start in the vineyard. In Piedmont for example, most winegrowers today learned their craft from the generations before them that were farmers who initially made wine for home consumption and later evolved from selling their grapes to large cellars and cooperatives to making their own quality wine to sell. In the last few decades, many producers also studied enology, but fine winemaking is still above all a craft.

Even in Tuscany, where many entrepreneurs from lucrative industries have bought wineries, those making the best wines learned from masters in their denomination: think for example of Gianfranco Soldera, the founder of Case Basse, who relied on the advice of Giulio Gambelli.



What is the best and/or most unusual food pairing that you have had with wine?

Several years ago, I was in the Marche region in Central Italy, and at dinner a producer proposed pairing an aged Verdicchio with a pasta dish topped with the region's white truffles. As a hardcore Nebbiolophile used to pairing white truffles from Alba with Barolo and Barbaresco, I was totally skeptical. But the Verdicchio not only worked, the pairing blew my mind it was so delicious. It proved how we all need to keep an open mind when it comes to pairing food and wine.