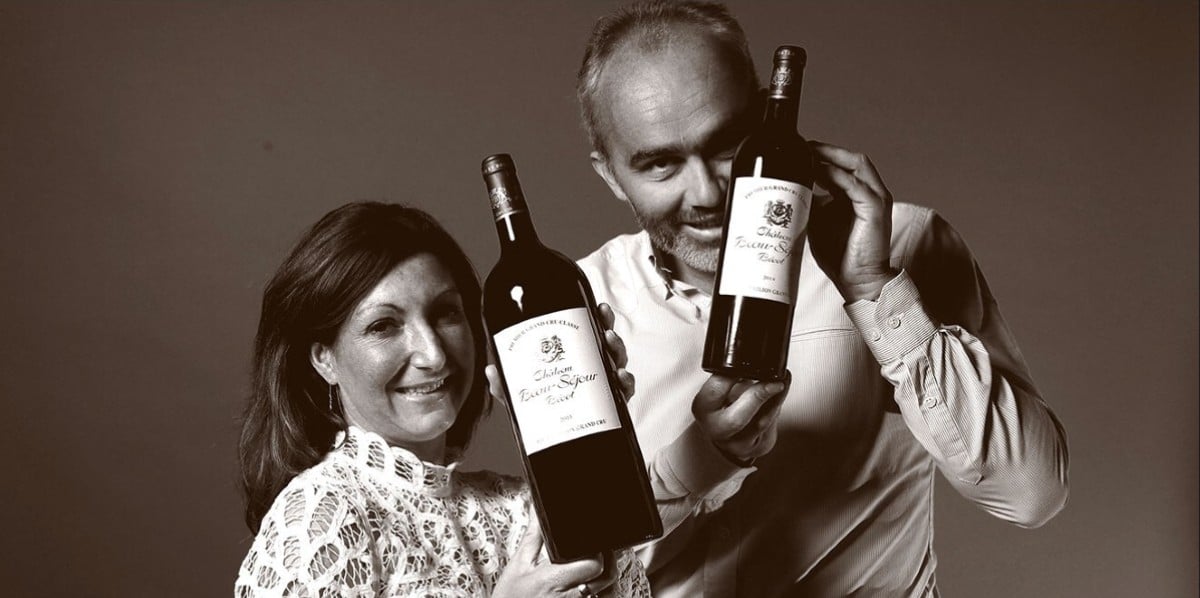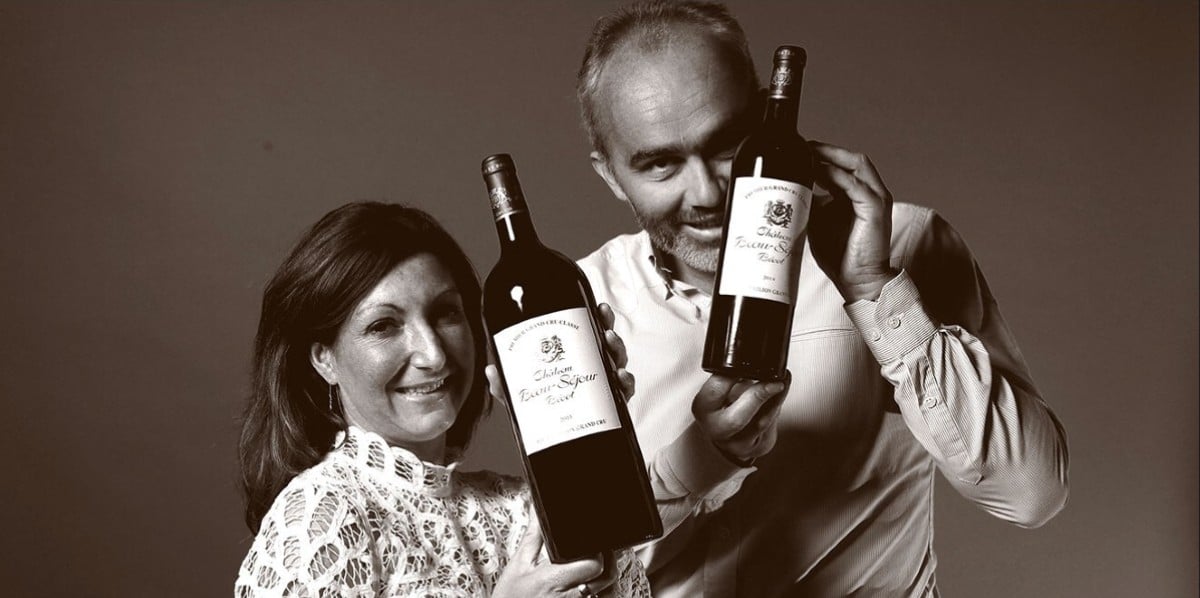 In a pleasing turn of events, just after we spoke to owner of Saint-Émilion's Château Beau-Séjour Bécot Julien Barthe about winemaking, the uniqueness of his estate and the wines that inspire him, his Grand Vin 2022 was given a potential 100 points by the Vinous's Antonio Galloni. This is a monumental achievement for this excellent value estate and we would like to extend our huge congratulations to Julian and his team for creating an outstanding wine in the face of such adversity from the climate.


What was the first truly great wine you can recall tasting?
My first great wine I recall tasting was Chateau La Conseillante 2001 in Pomerol, the wine was absolutely magic, and it was drunk for my first "date" with my wife Juliette…full of love, emotions and big memories for us. I still have a few bottles left in my cellar.



What do you think about the role of Wine Critics in the Fine Wine Industry?
Wine Critics have an advisory role with their reader, they must give in a few words their feeling about a tasting which can last less than 10 minutes at a given moment in the life of a vintage.



What is the most important wine pairing to you, food, friends, music or setting?
Wine pairing for sure is first with friends, we are a winemaker family and we do wine to share with our friends and family but if we can have a "super combo" of food, friends and music, it will better for sure!



If you could make wine anywhere else in the world, where would it be? (or if you prefer, what other wines from around the world really inspire you?)
I would love to produce in Loire some Cabernet Franc with the view of the Andes mountain and the landscape of Tuscany (I spent more than 10 years with Francois Lurton vineyard's in Languedoc, Spain, Argentina and Chile).



In your eyes, what do you believe makes Cht. Beau-Sejour Becot unique?
Beau-Séjour Bécot is unique for its terroir, its history as it was the monks of St Emilion who planted this vineyard in 1089 and its situation in the very heart of the St Emilion appellation area on the historical plateau from one block.



There has been a lot more excitement around the estate in the last few years – what are the recent developments and changes that have helped take your wines to the next level?
My family is the owner of this chateau since 1921. I arrived in Beau-Séjour Bécot in 2016 as general manager and my idea for this estate was very clear. We have a unique and outstanding soil and I want to offer to our clients 100% of our terroir into the bottle, a wine with a true identity, a true origin, a unique wine. Over the last few years we have done massive work in the vineyard restructuration. Massal selection for our merlot. We planted 4ha of Cabernet Franc which arrives in the grand vins after 10 years in the 2022 vintage that we will release soon. My team also did big work in the cellar: very light extraction with our infusion process, the ageing also in our 2022 we only have 53% of new barrels and the rest is oak cask and some amphoras.



What is your winemaking philosophy? Is it more art or science? What sort of wines are you trying to make?
We harvest when necessary...precision and aromatic accuracy...for the rest we let it be...we follow, we observe, we taste and we give ourselves the means to be very reactive.



How much of a challenge does climate change pose to Beau-Sejour Becot in the next 20 years?
The last warm vintages we recently produced since 2014 show us that the work (more density to our new plantation, we also changed the orientation of our vineyard, more cover crops, less leaf thinning, no more green harvest….) we did in our vineyard on the last 15 years offers some good result. We are just finishing to present the En Primeur Week with a hot and dry vintage 2022 and all our clients and journalists have only one word in their mind: freshness! We can easily understand that Merlot and Cabernet Franc have a nice future on our clay and limestone terroir.



Many people talk about the long-life span of great Bordeaux wines; what is the oldest vintage of Beau-Sejour Becot you have tried? How do you feel about your wines being drunk after only a few years?
The oldest Beau-Séjour Bécot I tasted was 1886…when you have the chance to taste some 1947, 1949, 1955, 1961, 1970…you really understand how this vineyard can give you some big emotion, some goosebumps in the same time if you taste my last baby – 2022- it is crazy to see how this wine is already drinkable, I really think that our generation of winemaker we had to offer great wine that you can drink quickly or in 20-30 years and more if you are patient.



Can our clients visit the estate if they wish?
We will be very happy to open our doors, show our terroir and explain to your clients our family philosophy with a good glass of Beau-Séjour Bécot.